Welcome to our new subscribers. We now have a total of 90 on our list. You can view this newsletter or any prior newsletter on the web site by going to http://www.dolphin24.org/newsletter_home.html, or when on the web site, click the Home link at the upper left and then Newsletter Archives. Click the underlined links below and then click the back arrow on your browser to get back here.
50 Years Old Today!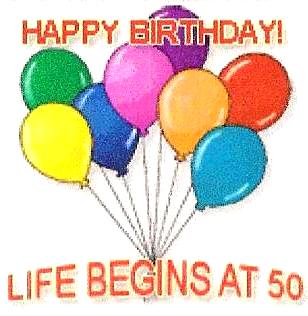 On this day 50 years ago, Olin Stephens had a phone conversation with George O'Day and then wrote the internal memorandum to Rod Stephens, Drake Sparkman, Bill Shaw and Gil Wyland that we know now as the Dolphin 24 birth certificate.
Olin Stephens (April 23, 1908 - September 13, 2008)
Olin Stephens left us several weeks ago. Your webmaster had the privilege and honor to meet with Olin several times. The first time was when he was our speaker at an Atlantic Class annual dinner meeting in the early 1990s. As secretary of the Class I was assigned responsibility to 'take care' of Olin. As things developed he and I had dinner together at our own table as 100+ other sailors/guests jealously wondered how I managed to do this.

On two other occasions at Mystic Seaport, in 2001 (Designers Rendezvous) and 2004 (S&S 75th Anniversary), my boat, Marionette was the representative Dolphin 24 among the S&S designs and Olin stopped by to 'examine' her. At one of these occasions standing on the dock with Bill Shaw he said and I heard those most memorable words "I have always liked the Dolphin's lines".

And, on two other occasions, in January 2007 and January, 2008, I interviewed Olin at his home in New Hampshire in connection with this web site.

There have, and will be, many memorials to this man. This web site has its own connection to this remarkable man and this is our memorial.
The Museum of Yachting in Newport, RI (MOY)
Search Engine (Reminder)
I want to remind you that the web site has its own dedicated Goggle Search Engine http://www.dolphin24.org/search.html which will let you search either the site, or the Web. The link is at the top of the links section on the left of each page. There is so much stuff on the site that even your webmaster can't find what I am looking for - it comes in really handy. Except for the 2 hours programming costs we had to pay for, this is a "Free Service". We do have to put up with the ads that Goggle posts on the target search page. We have the same situation on the Forum which is also a 'free' service offered by Goggle. This is a business model that will work for them until we get approached by Rolex or Volvo to sponsor the site and then we can afford to buy out from this annoyance. I have looked at alternatives but this seems the best economic/functional arrangement so far.
Some Website Statistics
At this date we have 125 boats identified by their hull numbers and 229 boats identified by their names. We are #1 on Goggle and Yahoo search engines for Dolphin and Dolphin 24 sailboats. We have at least 4 annoying search engine robot computers visiting the site several times a day totally messing up visit statistics by page. We are getting about 9000 total visits a month.
"For Sale"
The For Sale section seems to be working for both buyer and seller as we have had a lot of action. We need to keep it updated so if any of you have, or know of, a boat up there that has been sold, or know of a boat for sale, please let us know.
Rob Paige's Kiwi - Where are you?
This boat has been to Hawaii and the South Pacific Islands. We have been unable to track down Rob or Kiwi. If you have any news about either please let us know.
David Le Mestre's Davarsa (nee Natine)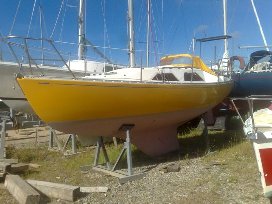 Speaking of boats that sailed "off shore" this fin keeled Dolphin/Falcon 24 built in New Zealand was sailed from New Zealand to Brittany, France where David saw her and bought her. We are waiting for the story of this voyage. Stay tuned
Technical, History and Stories Sections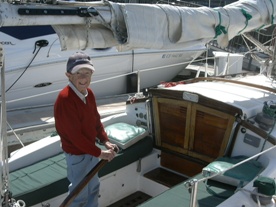 These sections have been reorganized with alphabetical indexes. Any suggestions on how to make these sections better will be much appreciated. Also, we need new content to build out these sections. Thanks in particular to Doug Pease (Aspara) for his wonderful story about another Dolphin owner, Dick Beals, (picture at left) and his Think Big, Yankee # 146.
What's New
If you have not already done so, putting http://www.dolphin24.org/whats_new.html in your Favorite Places is a quick way to check out if there is anything new on the web site since your last visit.
The "Book"
Many of you know that I am working on producing a book about the Dolphin 24, based on the web site. I had nearly 100 pages in draft form already in Microsoft Publisher with maybe 300+ plus to go before this project went on hold for the 2008 sailing season. The original goal was to complete this project by Jan/Feb., 2009 and give a leather bound copy to Olin Stephens for his 101st birthday in April, 2009. He waited as long as he could.
I did visit with Olin Stephens on January 7 this year at his home in New Hampshire to review the site with him, and to show him a very preliminary rough draft of the book. You can see my report on this trip by going to http://www.dolphin24.org/olinstephensvisitjan708.html. This project is still in the works but the time pressure is off.
Marionette's Maine Cruise and Dolphin Visits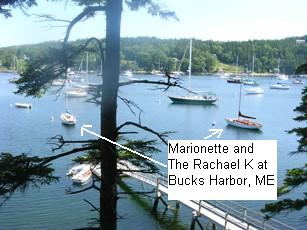 After her short, but very successful Spring racing program, Marionette left for her Maine cruise in late June, stopping along the way in Pocasset, MA to visit with Fred Balfour (Tern), in Portland, ME with Fred Goguen (Thankful), in Bucks Harbor, ME, picture at left, with Jim Kurt (The Rachael K) and in Bass Harbor, ME with Gary DeLong (Savili). And, we had contact with 2 other Dolphin owners Frank Bellizia (Bodes Well) on Southport Is, ME and Ed Glover (Dolphin), Spruce Head, ME.
Hopes for a fall cruising season in Maine did not materialize as I ran out of time. I hauled the boat in late August at Boothbay Shipyard on Southport Is, (got a glimpse of a shrink wrapped Bodes Well at this same yard), and brought Marionette back home on her trailer. This was our first long haul (250 miles) on this steel cradle modified into a trailer. No problems - but more fun sailing.
Please let me know your comments and suggestions. Thanks for your continuing support of the web site.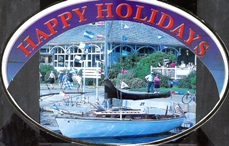 and
Fair Winds in the New Year
Ron Breault, Webmaster,
email ron breault@dolphin24.org