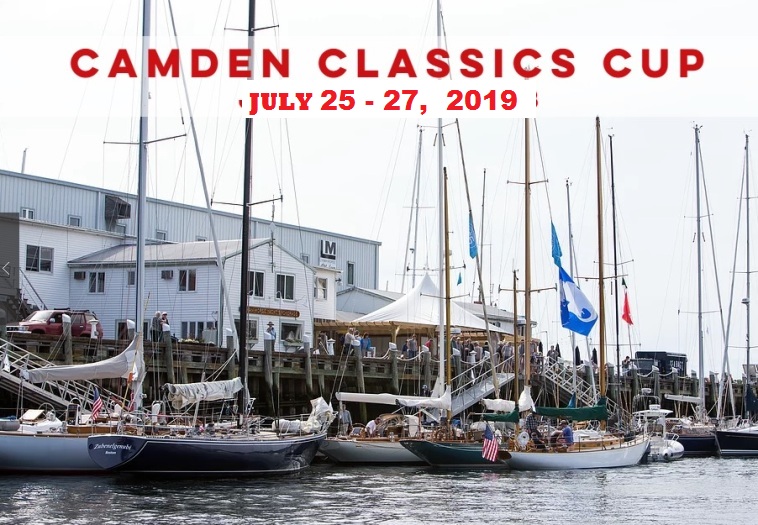 This is the 4th running of this regatta (CCC) and Dolphin 24s were there for the the first 3!
Click here for our report for the 2016 event, click here for the 2017 report, click here for the 2018 report
If we have 4 or more Dolphin 24 entries we will have our own class - and we'll call it the Dolphin 24 New England Championships as we did in 2017 and 2018. Great venue, classic boat parade, super post race parties, and Trophies!!
The entry fee is $300 - part of the entry fee ($50) is tax deductible and goes to support the Lifeflight of Maine critical care emergency transportation service (click here to go to their website).
Early Registrants get a $25 discount, and the opportunity for Free Dockage!! (Marionette is entered!!)
Here's the CCC Early Bird and Free Dockage announcement from the CCC website
EARLY BIRD $275 per boat - Register soon for a discounted registration fee!

Entrance fee includes: Dockage* for the nights of July 25, 26, 27 (Early registrants on a first come, first served basis; 2 Passes to Friday and Saturday nights' parties, launch service; Welcome Bag with goodies from our fabulous sponsors and all amenities offered to guests of Lyman-Morse at Wayfarer Marine.

*Dockage for competitors is included in the registration fee on a first come first served basis for the nights of July 26, 27 & 28. Once docks are full, you will automatically be placed on a waiting list. Should space become available you will be contacted in the order in which your registration was received. In the meantime, moorings can be rented for an additional charge. Please call the Dockhouse for options - 207-236-7108
Click here for the 2019 CCC website
Click here for the CCC Register Page
Click here for the 2019 CCC Scratch Sheet
For information at Lyman Morse
Regatta Entries - Marnie Read - MRead@lymanmorse.com; Office: 207.236.4378; Direct: 207.230.8556; Cell: 207.266.9381
Yard Manager Bob Flight 207 236 4378; bflight@lymanmorse.com (launching/hauling)
Dockmaster Nancy Rowe 207 236 4378; nrowe@lymanmorse.com(slips/moorings)
Any questions Contact RonBreault@cs.com
Stay tuned!!!!!
*************************************