January 2, 2020. We need to start the new year right, and a confession is needed. For the past year the Dolphin24.org webmaster has been working on a book about his 25 years with Marionette, The 'need' to do this was the consequence of several factors combining to provide the energy to 'turn on the light'.
1) In late September, 2018, when single handed motor sailing in heavy fog on east Penobscot Bay in Maine, Marionette, thru no fault of her own, struck a seaweed covered submerged rock (Marionette's log, 2018).The webmaster has made this particular voyage, solo, from Center Harbor in Brooklin, Maine to Camden many times over the years. So, confident of his 'local knowledge', his Garmin was safely tucked below in the cabin.....

2) A fall while skiing, complicated by an arthritic condtion in the webmaster's left knee, posed medical options that have yet to be addressed, but have meanwhile resulted in physical cautions not supportive of skiing, and concerns over single handed sailing.....

3) reading John Rousmaniere's article Farewell to the Gulf Steam
A first draft of the book was completed in May, 2019, and a second draft in late November, Consultations with possible publishers resulted in 'reality checks', but also a request to write an article titled "Why the Book"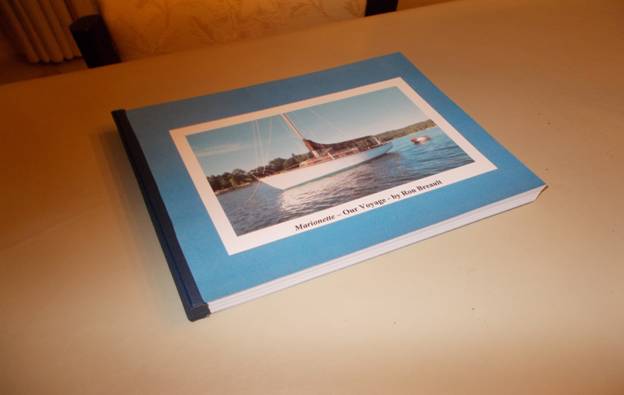 Stay Tuned
February 4, 2020 - Back in December I sent a draft copy of the book to John Rousmaniere. He is the Historian for the New York Yacht Club. He liked it and arranged for it to be exhibited on the NYYC Library's presentation table. Here is the email from the Librarian and a photo
Hello Mr. Breault,

Here is a pic of your book on the NYYC display table. I'm not sure how long it will be there, but as you can see, it is in good company.

Best,

Vanessa M. Cameron, Librarian & Archivist, New York Yacht Club

Click here for a larger image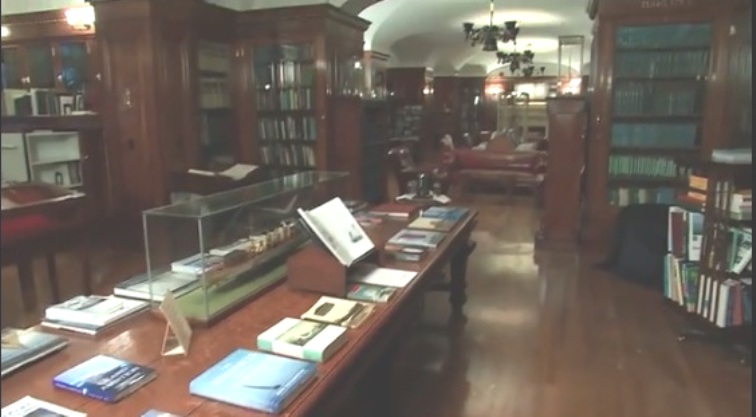 The 'Presentation' Table (file photo)

The front of the NY Yacht Club, 37 West 44th Street, New York, NY 10036
**********************************