February 27, 2016. Mark Wagner checking in as the new owner of Dol Fyn. We have set up a new page for her - click here to go there.
**********************************
August 23, 2015 . Dol Fyn has been sold - winning bid on EBay $1675. We'll stand by for the new owner to check in - in Rosters and For Sale Sections
***********************************
August 19, 2015. We got an email from Alain Herter in Denmark(!) alerting us to Dol Fyn being offered on EBay. Here is the link
http://www.ebay.com/itm/121734083757?rmvSB=true
Sir

First of all, I would like to thank you for your marvelous site and your time and efforts involved in maintaining it.


I just wanted to let you know about this Dolphin 24 I found par hasard on ebay

1961 Yankee yacht
US $99.00 Used in eBay Motors, Boats, Sailboats
Auf www.ebay.com anzeigen
Vorschau nach Yahoo

Kind Regards

Alain Herter

*******************************************
July 12, 2014 This boat is FOR SALE and Don will send in a more detailed ad soon. He sent in the following pictures and can be contacted at 410 647 0590. He is asking $5000 or best offer. There is no nameplate so a hull # is not available, but Don thinks, will confirm, that the sail # is 29.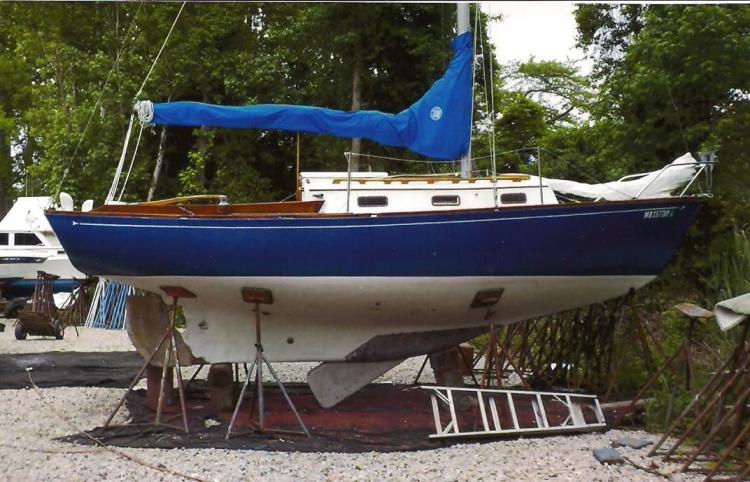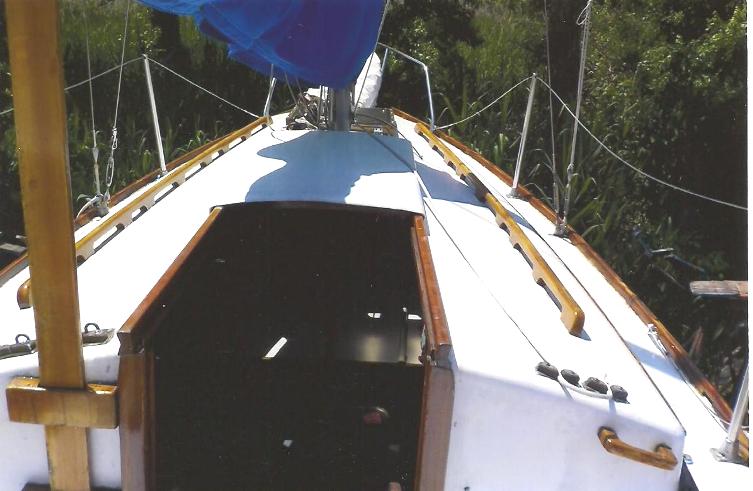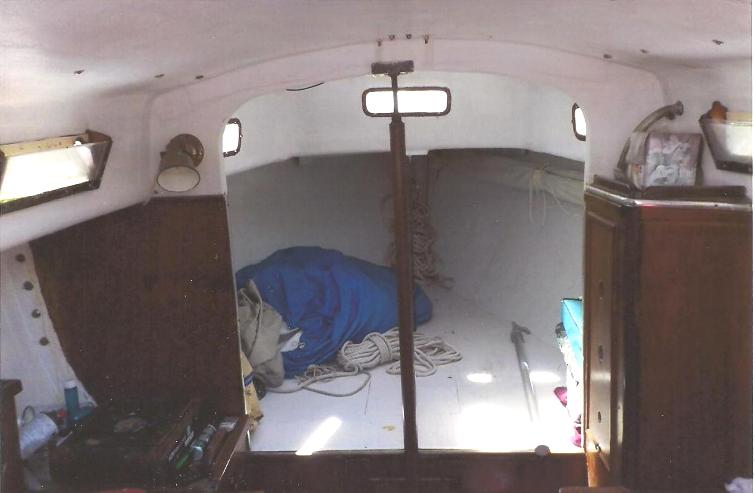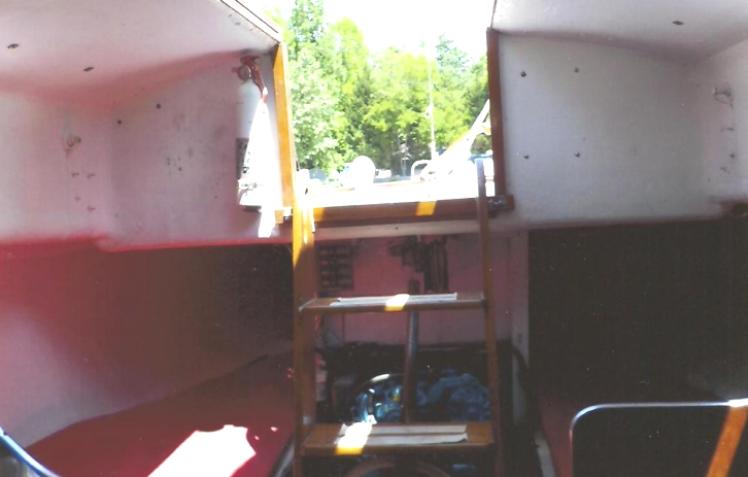 Stay Tuned
***************************************
************************************************************
This is the information we have on this boat up to this point. On March 30, 2012, Maurice Levor, current owner of Yankee # 134, advised us that he owned another Dolphin some years ago. While we technically don't know where this Dolphin actually is at the moment we will call her our 201st Found Dolphin. Here is Maurice's email (edited).
Hello Ron,

Here's some info on the O'Day Dolphin that I owned about 7 years ago. It was a 1961? O'Day Dolphin that I sold to Don Dunker of Severna Park, Maryland (near Annapolis) He named her Dol Fyn - I never had a name on the boat. Hope this is some help and adds to your Dolphin population.

All the best, Maurice
Your webmaster talked with Don Dunker and we have the following update. Don has been sailing his wood Hinckley Sou'wester 34C for 35 years and the maintenance was getting a bit much so when he saw this Dolphin 24 down in St Augustine, Florida he made the move. She was pretty much stripped out, needed a lot of work and had apparently been at least partially sunk. She had no name that he knew of and he does not know the hull #. He had talked to someone who owned her prior to Maurice and that person kept her on the St John's River up north of St Augustine near Jacksonville. She had a black hull that Don painted dark blue. He put in a new light weight diesel and set up a self tending jib. The interior was pretty basic and Don would like to have it more classically fitted out.
Doris, Don's wife, told me that they named the boat Dol Fyn, which has a Scottish meaning - 'good times'. They keep the boat on a community mooring in the Severn River near Annapolis. They will try and get us pictures soon.
*******************************
April 15, 2014. Your webmaster spoke today with both Doris and Don Dunker. This, not only to follow up on those promised pictures, but to try and confirm a suspected link between Dol Fyn and Dick Steinhilber's Rascal - more on this in coming days, we hope. Doris advised the correct spelling of their boat's name (lower case, 2 words) and its history - a transom picture coming, and more on this later.
*************************
July 6, 2014. We spoke with Don and have news. He did snail us photos that apparantly have been lost - He will resend. Also, he and Doris have decided to sell Dol Fyn and will send in his ad soon. She is ready to go, on the hard, no trailer but with a nearly new diesel. Pending arrival of his ad anyone interested contact the webmaster RonBreault@dolphin24.org
*************************
July 13, 2014. Senior DFI and former Rascal crew Mark Steinhilber has checked out Dol Fyn's pictures above and is convinced that they are the same boat. His email is below (minor edits)
Ron

I'm almost certain that's Rascal. Sidelights, exhaust on port side of transom, that's her interior, aluminum edges on mahogany plywood bulwarks, that's the screw jack under the mast arch and main bulkhead, companionway stairs, two white ventilators at stern, no lazerrette, forward hatch has been replaced because the ventlator on it like Sloop du Jour's was cracked.

Note the uneven spacing for the screws on the cabintop rails. I recognize that. The unusual bow pulpit we had has been replaced, not surprised. Rudder still shows some of the shape modification at the top and a reduced prop aperture opening at the bottom. Only thing that throws me is that we had a corsair magnetic compass in the cabin trunk on the stbd side in a cut out. That's now gone. Our sail number was 2798 and we had mostly Van Zandt sails, lots of them.

Wow! Waited years to see her turn up. She looks a lot better than I expected thanks to the Dunkers They might know her past as Trump It with the Smiths, and that she had also won Off Soundings with them.

Thanks to the Dunkers for taking such good care of Rascal and Trump It. She really looks good!

Mark
We had Dolphin24.org staff check out the similarities and, while they reserve final judgement pending legal dept consultations, they agree with Mark - Dol Fyn was Rascal/Trump It. In addition to Mark's observations they note 1) the extreme unlikelyhood that 2 different early O'Day Dolphins would have sunk, or partially sunk in St Augustine and 2) the wood boom crutch fittings on the aft port side of the house.
July 14, 2014 Postscript - Check out the Dolphin24.org case study on the Rascal - Dol Fyn connection.
**********************************