September 14, 2010 - Jim Kyle advised today that his son Gordon is the new owner of Windsong, and that weather permitting, Jim will be sailing her this week from her presemt homeport, Newport, Rhode Island to her new mooring in Noank, Connecticut. Jim says Gordon has been working on Windsong and is planning a restoration. We are standing by for Gordon to check in. To see Windsong's Newport story click here
********************
December 31, 2010. Driving thru the village of Noank in eastern Connecticut is almost always good for Dolphin sighting. There are a number of boatyards there, all of which must be entered. We were rewarded with sighting Windsong in a small yard with her winter tarp cover partially removed.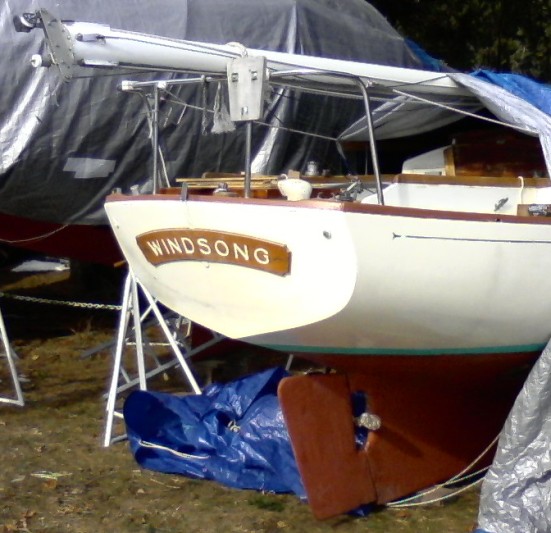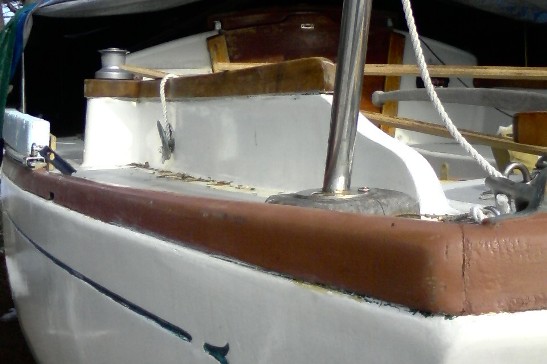 This picture gives a good view of the wood capped fiberglass coaming
********************************
July 20, 2012. We got the following checkin email from Gordon Kyle.
Windsong is back. While my father and his partner kept her up from a seaworthy perspective, the boat was overdue for a serious interior restoration. Over the past two years, I have completely replaced the main cabin interior, installed a new Beta 14 diesel, (what a sweet little engine), and the toe rail (that was a job) to get rid of the weeping thru bolts. She is once again a proud little pocket cruiser.

Gordon
We'll try and get Gordon to fill in some of those details re his new Beta 14 Diesel, his interior restoration, and that toe rail project.
********************
August 2, 2012. Here are Gordon's photos of the galley changes. We put these up in our Technical Section - Interiors/Galleys as well
| | |
| --- | --- |
| cooler under | interesting |
| | |
| work area plus | work |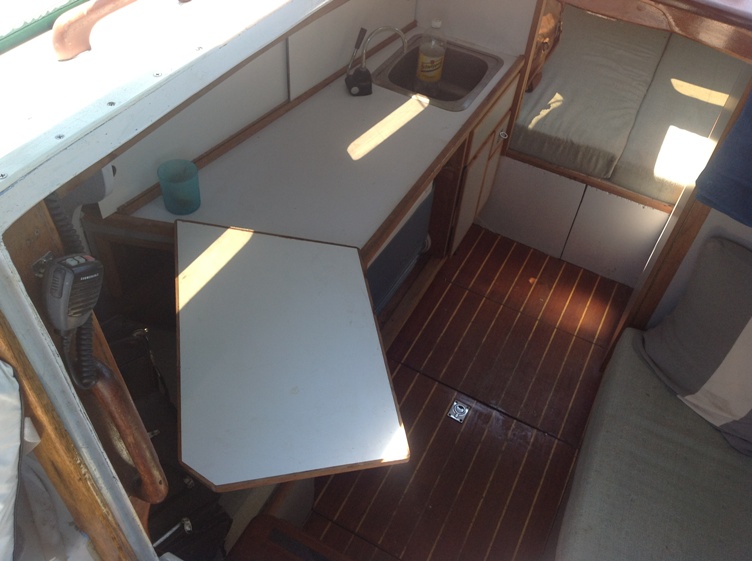 *********************
September 4, 2012. On a rainy, squally, Tuesday after Labor Day, your webmaster, on his way back from a short trip stopped in Noank. Clearly visible from the docks at Noank Ship Yard and Abbott's Lobsters were two Dolpins on their moorings in the Mystic River - Graham Coates' Patty J, Yankee #207, and Gordon Kyle's #66, Windsong. They were only a couple of hundred yards apart, but though I tried mightly, I could not get them in the same picture. Interesting, both had green main sail covers...
Click here to go to Yankee #207.. Below are a couple of photos of #66 taken between rain squalls.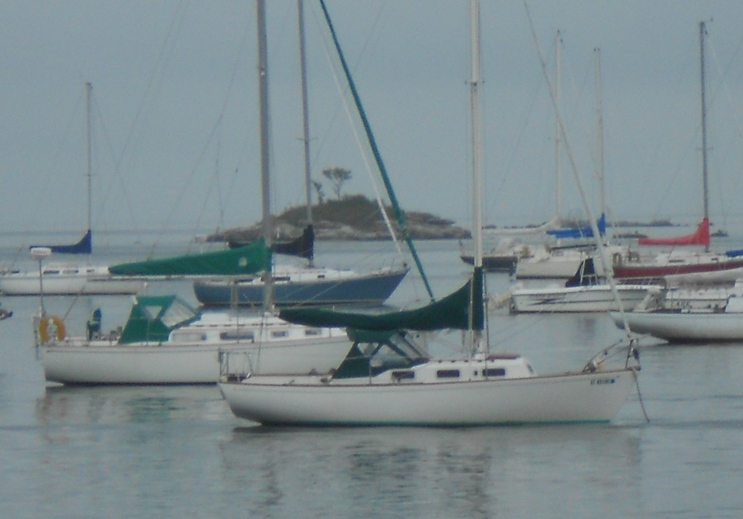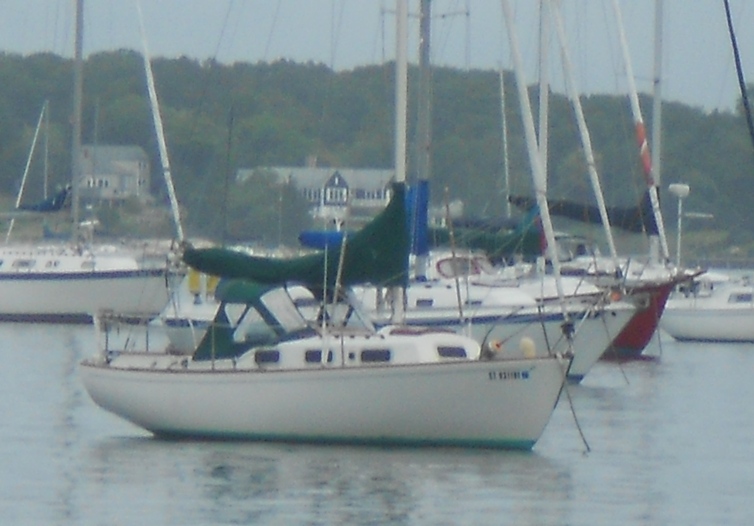 ***********************
October 14, 2015. A field trip to Noank, CT for your webmaster to check out Larry Taylor's Black Dolphin, Lunn #219 required a slight detour to check out Skua, an early Yankee also in Noank. Then, needing an uplift, I decded to check on Windsong - she was just where a Dolphin ought to be - on a mooring patiently waiting to be called to duty.