Small Craft Advisor, a magazine published in Port Townsend, Washington had a 7 page cover story about the Dolphin 24 in their Nov/Dec, 2015 issue (#96). It featured Lon Zimmerman's Blue Dolphin, Yankee #246. This was was a lengthy article, and with the kind permission of the editor, Josh Colvin here are some excerpts and photos, followed by a copy of your webmaster's letter to the editor that appeared in their Jan/Feb issue. Copies of both issues can be obtained at some West Marine stores, or directly from Small Craft Advisor by contacting them at their website http://smallcraftadvisor.com/.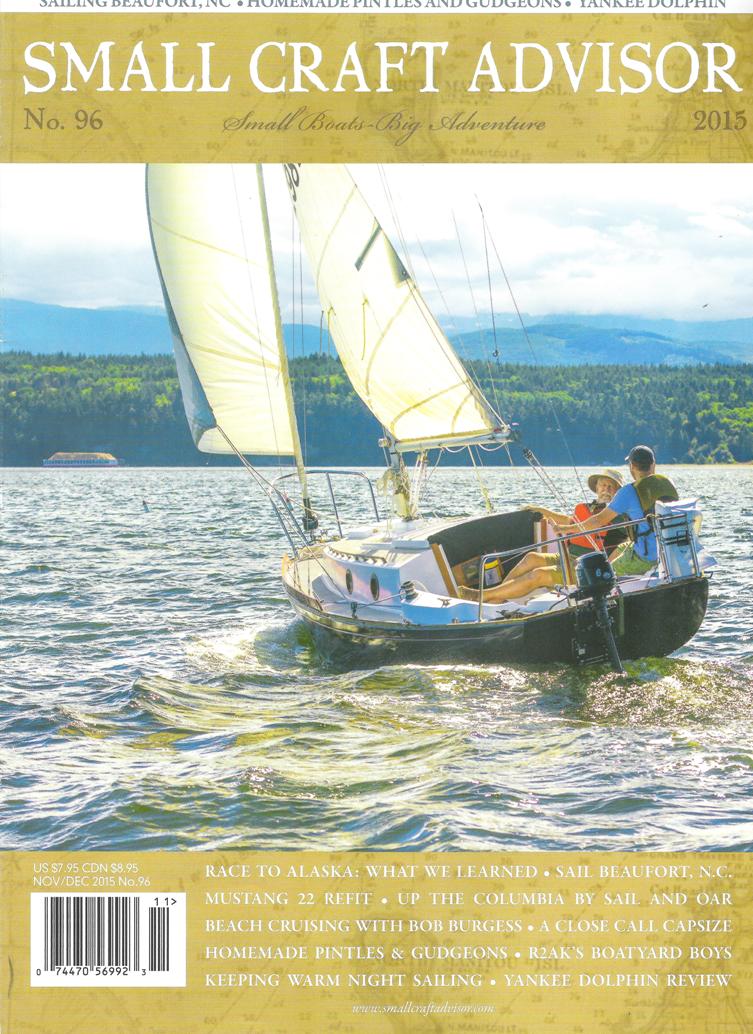 Cover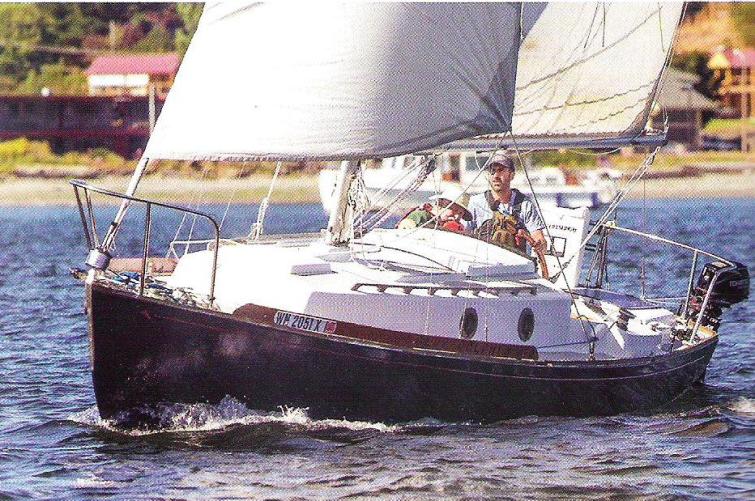 Picture of Blue Dolphin - Page 63 - caption - "She's a handsome, capable boat"
Quotations - Performance, Seaworthness, Quality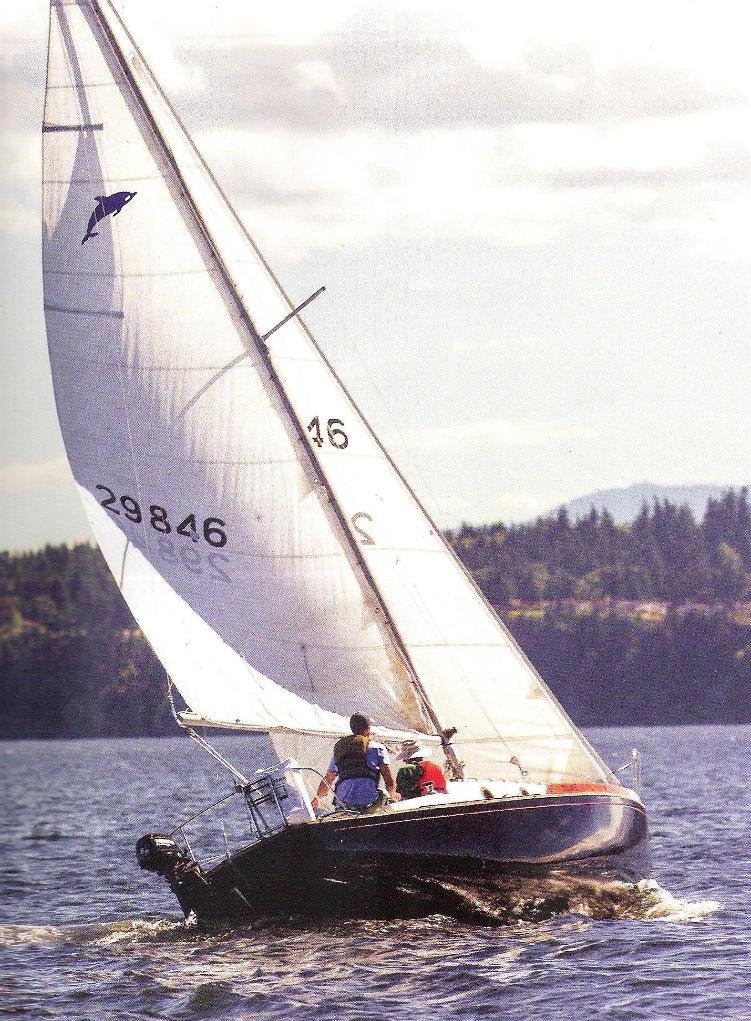 "Pressing Hard as winds built...."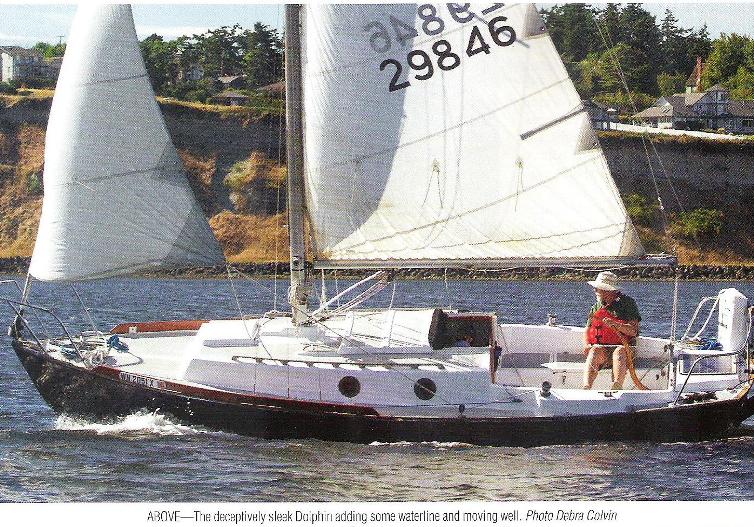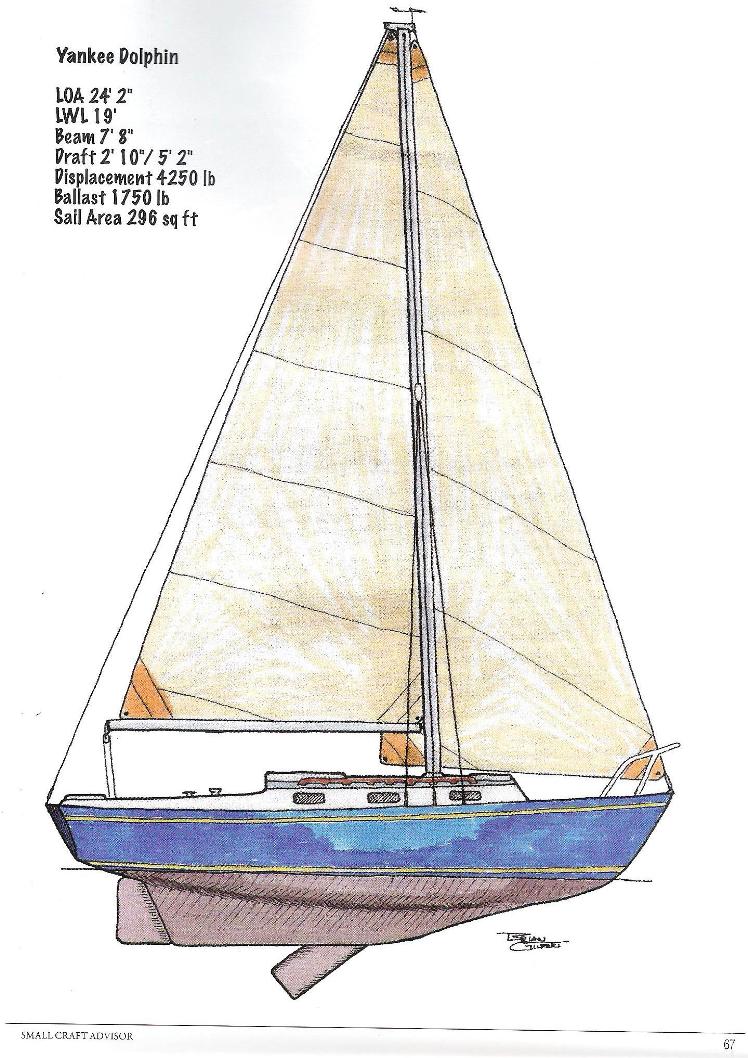 Your webmaster responded to the above article with a letter to the editor explaining the design and production history of the Dolphin 24. This was printed in the Jan/Feb issue of Small Craft Advisor.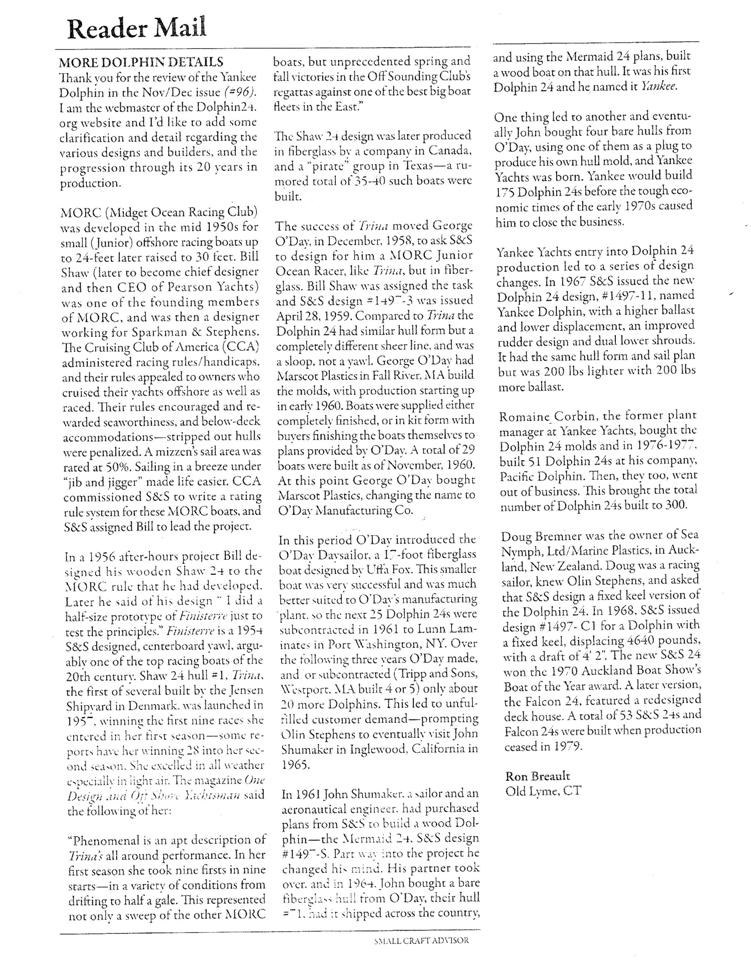 *****************************
August 29, 2015 Small Craft Advisor Survey - We received a survey request email from Josh Colvin at Small Craft Advisor
Click here to go there http://www.dolphin24.org/smallcraftadvisorsurveyhtml.html
*********************