June 10, 2013. About thirty years ago Steve Henkel, his wife Carol and your webmaster were heavily involved in International 420's when our kids were avid competitors.in that dinghy class. We had not spoken in maybe 25 years but recently we reconnected as part of our website's research into the history of Greyling, a boat that was restored in Steve's old home port of Darien, Connecticut. I became aware of a book Steve wrote 3 years ago, The Sailor's Book of Small Cruising Sailboats. Naturally, such a book should include our Dolphin 24 - and it does.
Here is a short biography of Steve that appears on the Amazon.com website.
Steve Henkel has a degree in mechanical engineering from Princeton and a master's degree in business administration from Rutgers. He has won prizes for his paintings, built a sloop and a yawl in his back yard, and written articles (sometimes as a Contributing Editor) for almost every national sailboat publication from Sail magazine and Yachting to Small Boat Journal, Good Old Boat, Practical Sailor, and Woodenboat. He grew up in Short Hills, New Jersey and spent 30 years in Darien, Connecticut, where he and his family became intensely involved in sailing. Steve commuted to New York City to jobs in engineering, business analysis, and financial planning, while writing in his spare time. He now lives in Sarasota, Florida with his wife Carol. The "Sailor's Book of Small Cruising Sailboats" is the author's fourth book, and third in the boating field. The others are Bikes (1972), Boating For Less (two editions, 1988 and 1991), and Boat Trailers and Tow Vehicles (1991).
This book is a review and comparison of 350 boats 25' and under. Chapter Six is devoted to 53 boats 24', and includes the Marscot/O'Day built Dolphin 24, and separately, the Yankee/Pacific.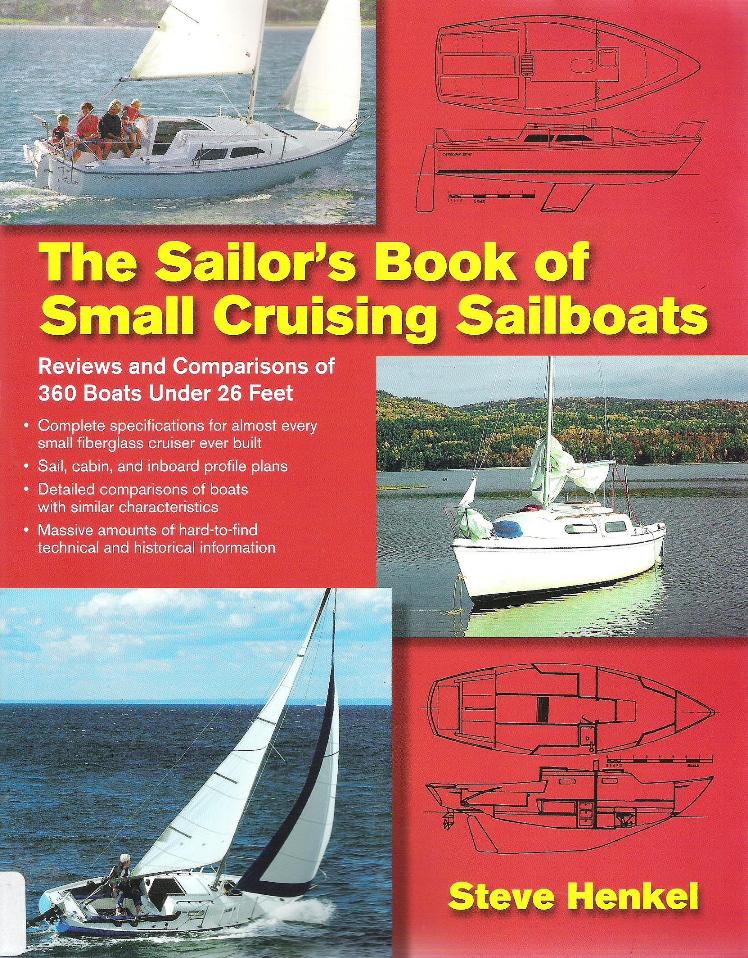 Published by International marine - McGraw Hill, 2010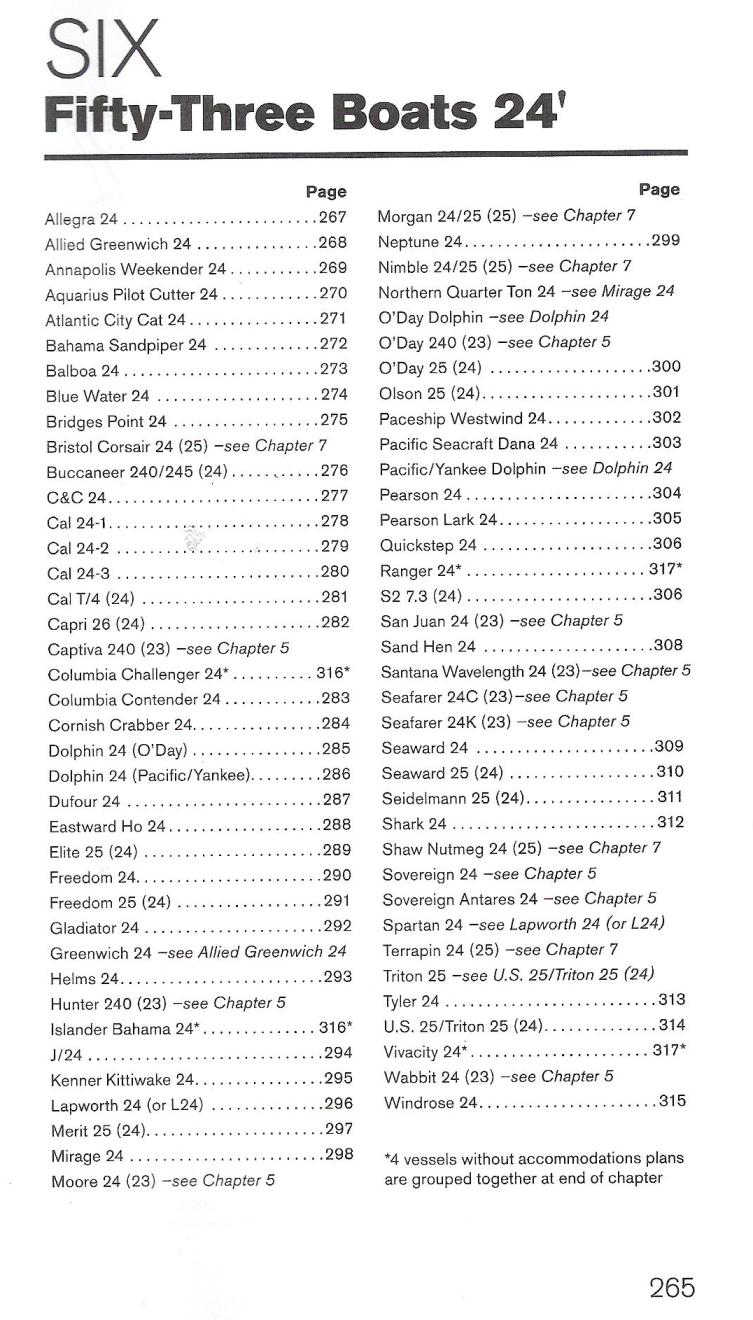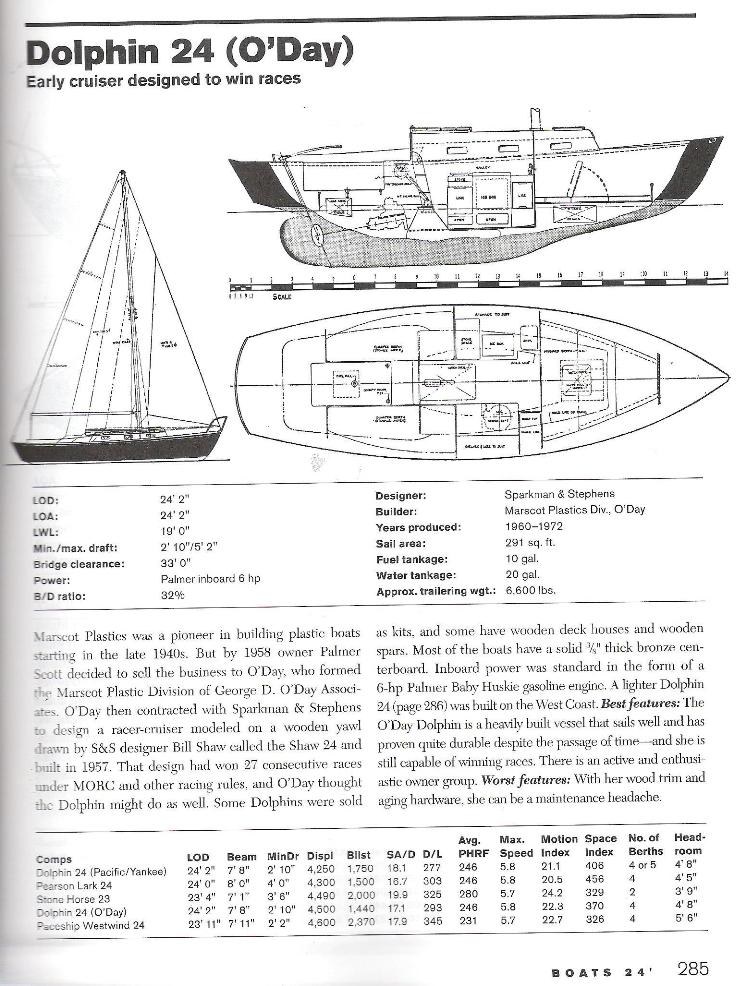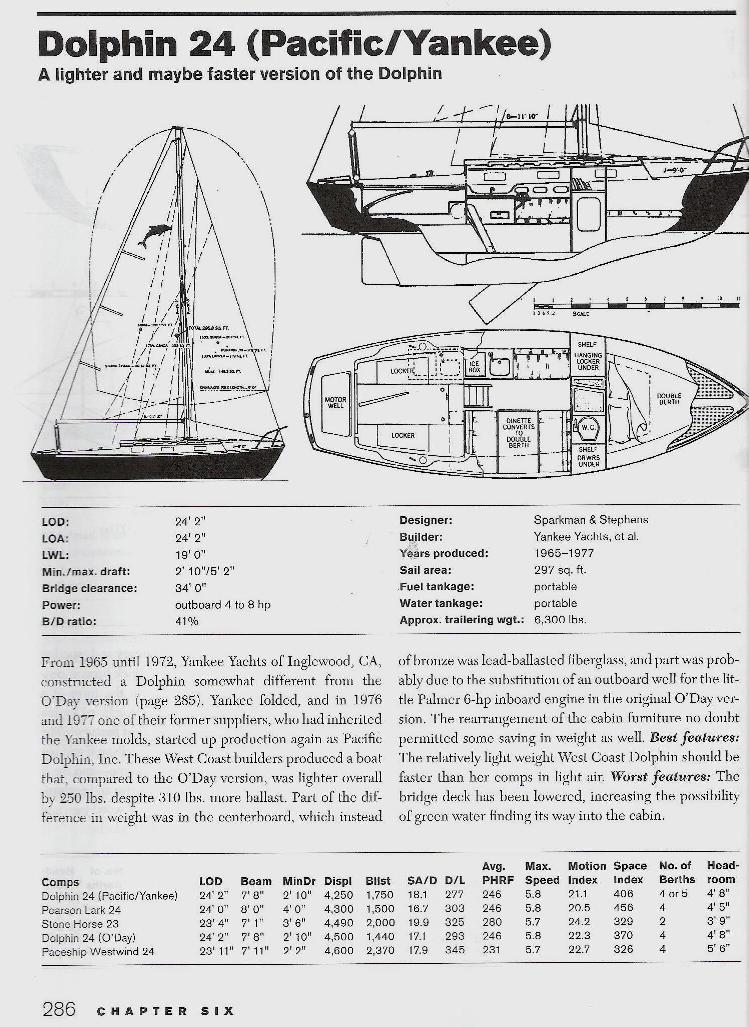 Steve and I also discussed the role that Bill Shaw played in the design of the Dolphin 24, and this led to his telling me of this interview he had with Bill in 1985 published in Sailor Magazine.. Click here to see that interview.
*****************************