October 15, 2013. Recent email interchanges with Jerry Slaughter, ROWDY, Marscot/O'Day #5, regarding his centerboard winch brought up a similar centerboard winch on Mike Googh-Breault's Passage, Marscot'O'Day #10, currently sitting in your webmaster's barn slowly undergoing her restoration. These discussions resulted in a closer look at the Passage winch, as ROWDY's is currently 'boxed in" under her bridgedeck...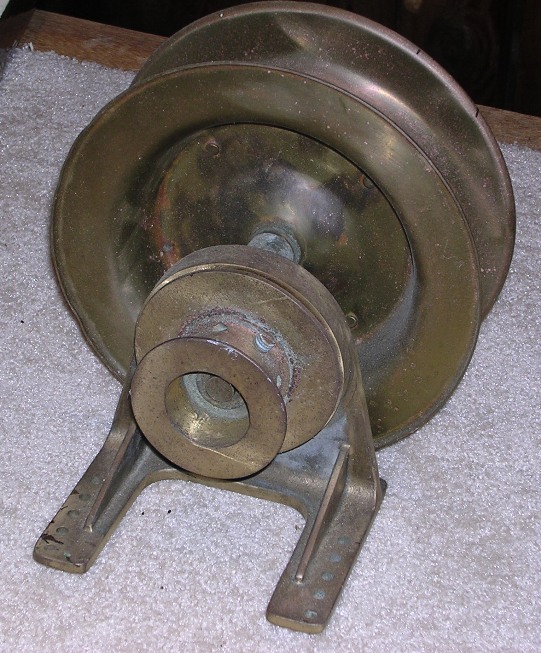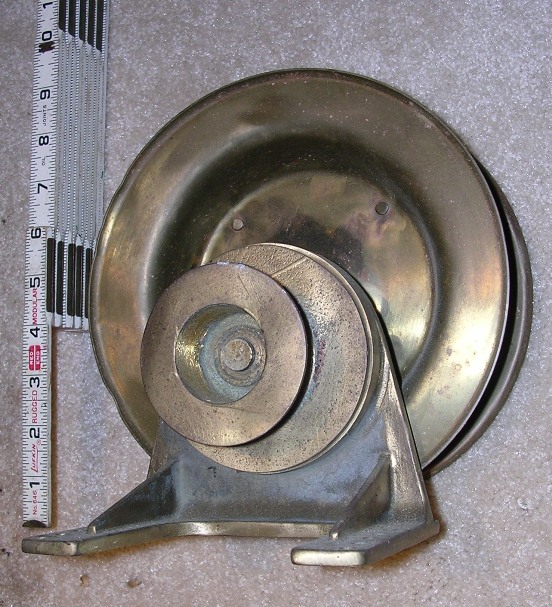 ***************************
October 13, 2013. This winch came up in discussions with Jerry Slaughter. His ROWDY, Marscot/O'Day #5, has the same centerboard winch as Passage and, as her winch is currently behind an engine box facing Jerry was asking how the rope and wire pennants attached to the winch. Here's an explanation of how this winch works - I think...
There is a gear system between the large drum rotating on its own axle, and the small drum rotating on its axle. The large (rope) drum takes 4 complete rotations to rotate the small (wire) drum one rotation. And they rotate in opposite directions.

The large drum has a diameter of about 5 inches, the small drum about 1 1/4inches - giving a mechanical advantage of 4:1

There is no nut at the open end of the small drum - its a solid headed pin that is locked into a socket in the winch frame with, I think, a roll pin - see picture. The small drum rotates on this pin (axle)

The rope drum has a hole in the drum through which the rope passes. Then a knot gets tied...

The wire drum has 2 sets of holes thru the barrel of the drum. The set screw lines up with two of the holes. This makes me think that the design was/is for the pennant wire end had a solid sleeve as a terminal end.

You start the winding of the ss pennant with this end in the inside set of holes and set the screw - that locks the wire to the drum.. You need to have a few wraps around the barrel so that there is no, or very little, load on the wire where it enters the hole.

To be continued