August 1, 2009 This ad was found in Peggy Benkard's 'Black Book', a 3 ring binder that came with her boat, Sloop du Jour when she bought her in 1977. It appeared on page 92 of a sailing magazine we have not yet Identified.
The red penciled note "Dubne" and the name Rice and an address in West Hartford, CT helped us get a start on identifying this particular boat. Click here to go to Dubhe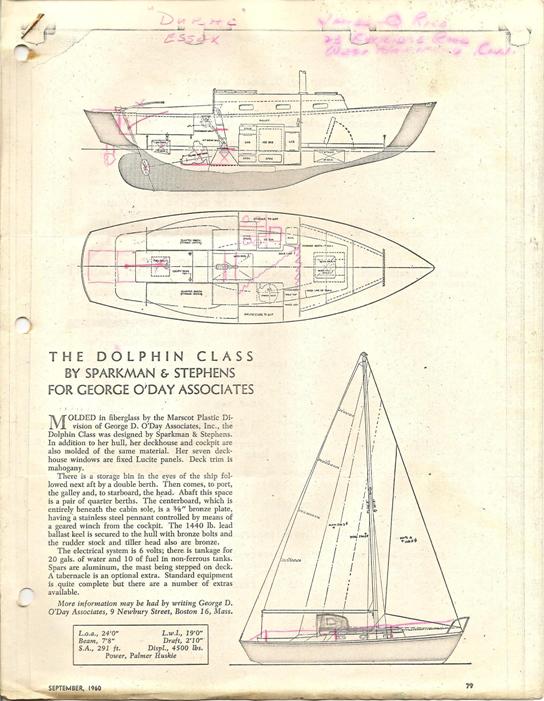 This is particularly interesting as the ad also has sketched out on it in red a Dolphin that has a number of changes to the original design. It does not have an inboard but instead has an outboard in a transom well, a tiller that mounts on the cockpit floor instead on the transom deck, a different design for its companionway steps, and a different galley layout. Also, it has lifelines and a dodger sketched in as well. We will try and find out more about this boat.
To see a larger image click here.
To go back to George O'Day and Associates click here