Well, we are not abusing the Newsletter system - its coming up on 1 year (August, 2009) since Newsletter #5. I thought I'd better send out a short one and make sure the system still works.
First, welcome to the 25 new people who have signed up for newsletters since our last one - 137 in total. As you can see we do not 'abuse' the system...The other 112 have probably forgot they signed up....
I send out the newsletter to the email database with just text - pictures would overload mail boxes - here it is in full color with pictures.
Website Traffic An interesting subject today is website traffic statistics - how many people visit and when, what they see, etc.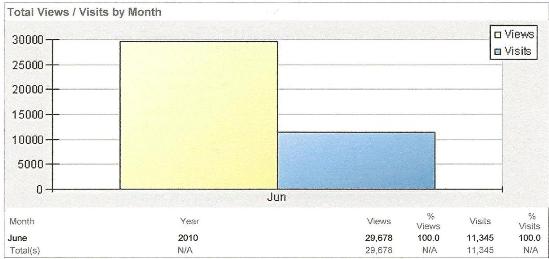 We average about 11,000 visits a month, nearly 400 a day, and about 30,000 page views a month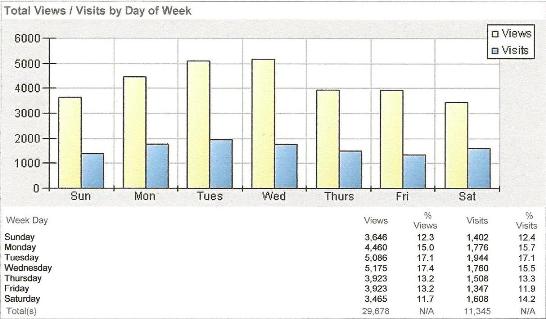 Average number of visits by day are spread out fairly uniformly with Tuesday and Wednesday leaders
About 45% of our visits are from people who come right to the 2 Home Page, and about 45% enter the site directly to the What's New Page. This means most our traffic is from people who know where they are going.
Most of the other 10 percent are coming from Search Engines like Google and Yahoo. Google, by far the most used. Spread the word - we need more interesting Stories.
New Stuff and a few highlights. We have had lots of updates and renovation/restoration stories - cruise down the What's New Index to find them. And we have started a few more pages in the Technical Section which should prove helpful to both newcomers and old timers undertaking new projects. Cruise down the Technical Section Index to find them. Here are a few Highlights in case you missed them
We have been finding 'lost' Dolphins ever since we started this website, and at Eric Varty's (Canopache, Yankee #188) suggestion, we now have a "Dolphins Found" page - 158 so far. Click here to go there.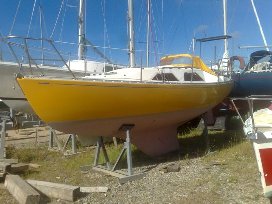 We finally tracked down Mattieux Abiven and got his story of single handing Natine, a Falcon 24, fin keel Dolphin, from the Bay of Islands, New Zealand to the Caribbean, then double handing her from there to Brittany, France. Click here to go there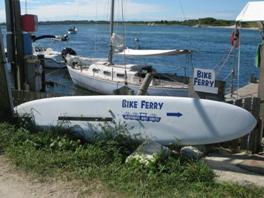 We tracked Fred Croft and Flipper, O'Day #41 from Menemsha, Martha's Vineyard, MA down to, and back from, Florida - in and out of the Intercoastal Waterway, getting a new engine, taking soundings on the ICW, etc. - a journey you can follow by clicking here.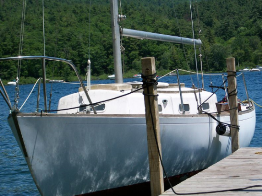 Jim Oppy, Guilderland, NY has got WISP, a Lunn built Dolphin back in the water after rescuing her from many years on the hard. He is documenting a lot of his restoration work. Click here to go to WISP.
Our FOR SALE section seems to be working for both buyers and sellers - 23 Dolphins listed on the page have been sold. A side benefit, maybe the key benefit, for those looking at 'project' boats is that people new to the Dolphin have an opportunity to see what Dolphin owners have done to their boats - and not feel 'alone'. To see the latest listings click here.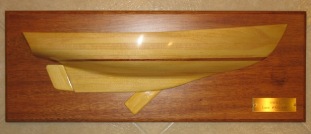 Obtaining a carved half model of your Dolphin to mount on the fireplace mantle or on the wall above the bookcase is getting more attention. We have a lot of new info on this subject in Models and Half Models in our Technical Section. This stunning model is of Savili, built for Gary deLong. To go to the Models Page Click here.
Safe Sailing!
Ron Breault, webmaster