On April 13, 2008 Greg checked into the Forum with Moondance (Shastra was a discussed name that did not stick.) She was previously Huff and Puff owned by Ron Perkins. Click here to go to Huff and Puff.
Greg is prettying her up and when she is ready will send in pictures. Until then below is a picture of Huff and Puff that appeared in Ron's Craigslist ad.
Your wemaster and Greg have had a couple of interesting exchanges on the Forum. These have resulted in useful additions to our Technical Section. Click to go to Mast Pumping; and/or click to go to A Discussion on Wiring.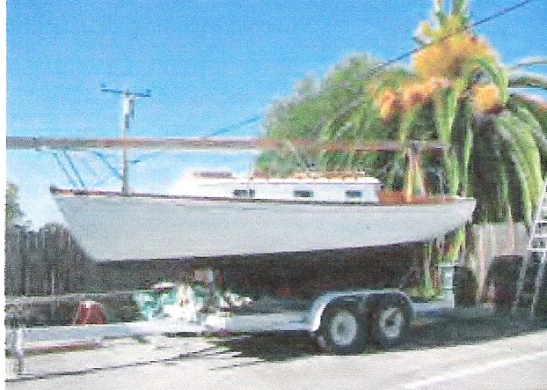 *****************
December 14, 2012. It took a while to get the following picture on the right page but here it is. For a couple of years it was a matter of some webmaster confusion. To get that story click here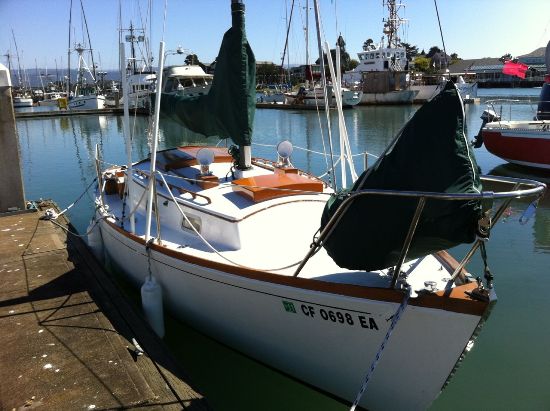 Moondance, Yankee #85
***************************************************
May 27, 2013. We got the following email from Steve Ludwig (El Huachinango, Yankee #80)
Ron,
We were out on Humboltd Bay yesterday on a beautiful "wine and cheese sail" with pleasant 10kt winds and sunshine ( a rarity up here), and saw Greg's Dolphin hull #85. Here's some photos.
Cheers,
Steve "El Huachinango"

**********************************