Ron Perkins advised us on October 13 that he sold Huff and Puff. This 1967 Yankee Dolphin was listed on Craigs List. http://slo.craigslist.org/boa/566390632.html
Some of that information and a picture is below. We'll try and locate the buyer.
***************
February 23, 2009
Greg Johnson advised us that he bought Huff and Puff. Her name is now Moondance. Click here to go to her.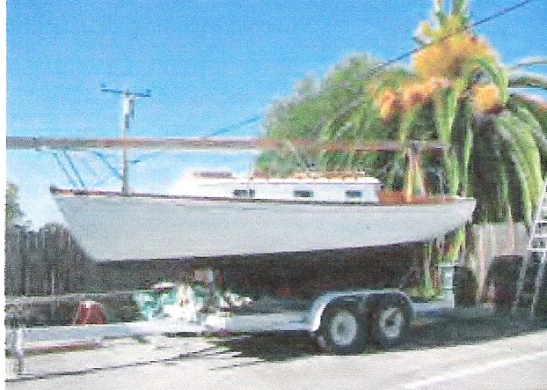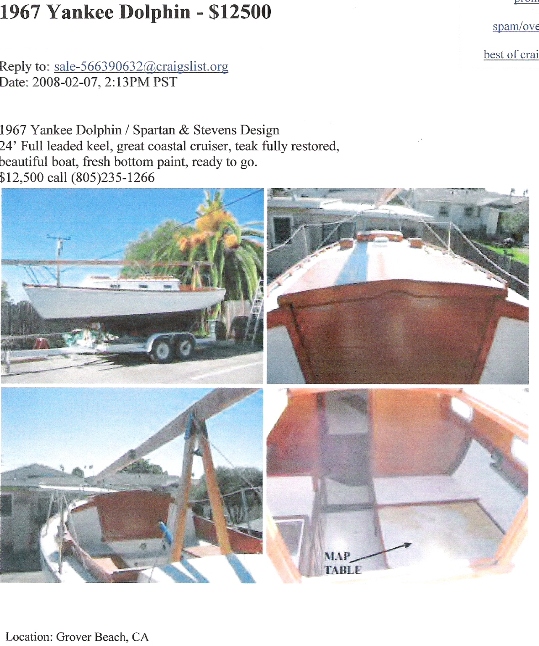 ********************