July 5, 2016. Lauren Palmer checked in as the current owner of AGAPE, Yankee #146. Her email is below. We have a lot of history on this boat. Click here to see her story under previous owners Mark Larson and Glenn Korpi, and click here to see her story as Think Big with previous owner Dick Beals.
Hi Ron,

I saw the post from February wondering what became of Mark Larson's boat Agape. I bought her a couple of years ago and still keep her in San Pedro, CA. I am not sailing much, but slowly updating a few systems, painting etc. One discovery I made is that at one time she was named "Green Dolphin" it is still barely visible on the starboard side and probably predates when Dick Beale owned her. A nice little boat.

Thanks for the website. It is a great resource.

Lauren Palmer

Welcome Aboard Lauren!
Pending pictures from Lauren we'll put a 'file photo' of #146 here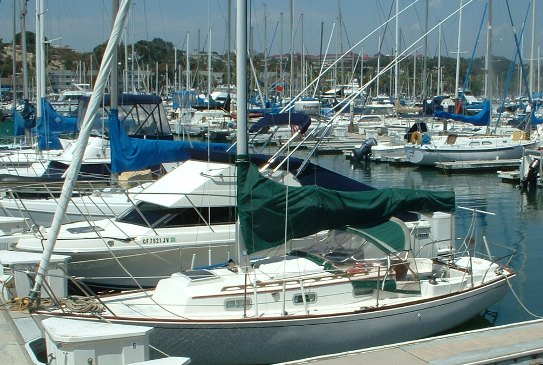 *******************************************
March 20, 2017. We got the following update from Lauren
Hi Ron,


Not much new yet, still working on updating and replacing a few things. Thanks for maintaining the web page, I check it out often.


Regards,
Lauren

**************************
January 13, 2020 Responding to a webmaster plea Lauren sent in the following update
Hi Ron

I am just getting ready to take her out of the water later this month and have the bottom painted and hopefully rewire the mast. The top sides have been painted as well as the interior...starting to come along!

Happy New Year!

Lauren
Webmaster Note: We have a continuing effort to familiarize readers with where our Dolphins sail. Below is a Google map of AGAPE's home port, San Pedro, just south of Los Angeles and west of Long Beach, California.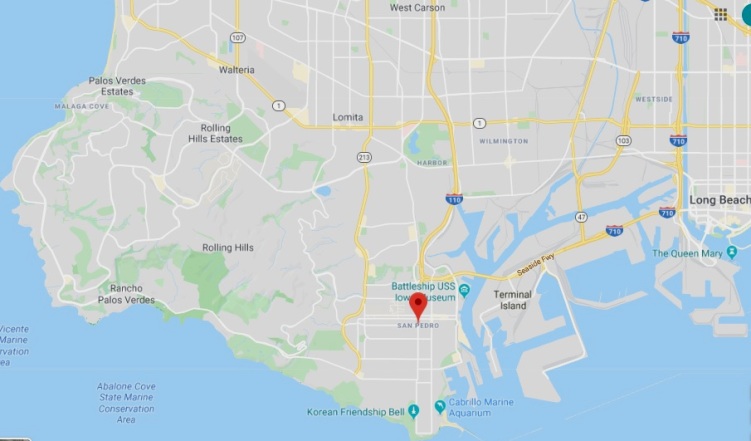 ************************