October 20, 2019. Knockabout has tacked again! We got the following post on the Forum from Noel Farmer - and this is his 'formal check-in'. Noel has been looking for a trailer and has an ad on our For Sale/Wanted page - click here to go there.
Hi all

I am the new owner of Knockabout.

A previous owner removed the original table and replaced it with a cocktail table. I am restoring the interior of the boat as close as possible to original. If anyone has an original table I would be interested in purchasing it. I have seen several modified interiors that eliminated the table and I was hoping someone might have one. As an alternative if someone could recommend a woodworker that could duplicate an original that would be great.

NHF

Welcome aboad Noel!!

Fair Winds Darryl!!
October 31, 2019
Noel sent in the following update and photos (minor edit)
Ron

I am having my sailboat guy make the table unless one shows up in the interim. The boat did not have any cushions and the V berth cushions were junk. So he is making all new cushions as well. The boat will be tented for the winter but is staying in the water. Great time for interior work.

I will send you some pics when the work is complete. I have a few more rigging mods to do and she will be ready to campaign next Spring.I have sailed in many places around the world, but sailing Lake Tahoe is the best. Challenging sailing and the best view on earth.

Here are the pics

Warmest Regards,

Noel H. Farmer
In keeping with our goal to familiarize Dolphinites with the sailing areas of our boats here is a look at Lake Tahoe from Google maps

. We'll get more about Lake Tahoe in coming updates. Here's a wikipedia link https://en.wikipedia.org/wiki/Lake_Tahoe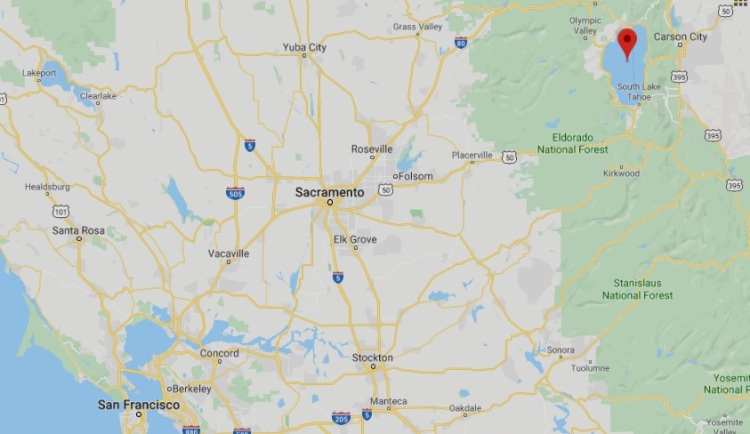 Stay Tuned
****************************************

************************************************

********************************************************************
This is the history we have had on Yankee #138 up until this point in time.
October 9, 2017 We got the following email from Darryl LeDoux. We'll stand by pictures and reports from her new home in Chula Vista Marina, San Diego, California
Ron,

I'm writing to advise I have just purchased Knockabout (Hull #138) from Robert Neches at Marina Del Rey and will be moving her to Chula Vista Marina.

You have a wonderful website.

Darryl LeDoux

Welcome aboard, Darryl!!

Fair Winds, Bob!!

*****************************************

We'll reserve a space up here for Daryl's Knockabout
May 2, 2018. Responding to our 6 month May Day update email we got the following report from Daryl. And, website staff decided we needed to know just where Knockabout was berthed.
Ron,

Thanks for asking.Knockabout is doing well and enjoying sailing southern San Diego Bay (out of Chula Vista). I added Simrad Electronics, an autopilot, and cockpit cushions. Otherwise, all is the same as previously reported.

Regards,

Darryl LeDoux
Click on the photos for a larger image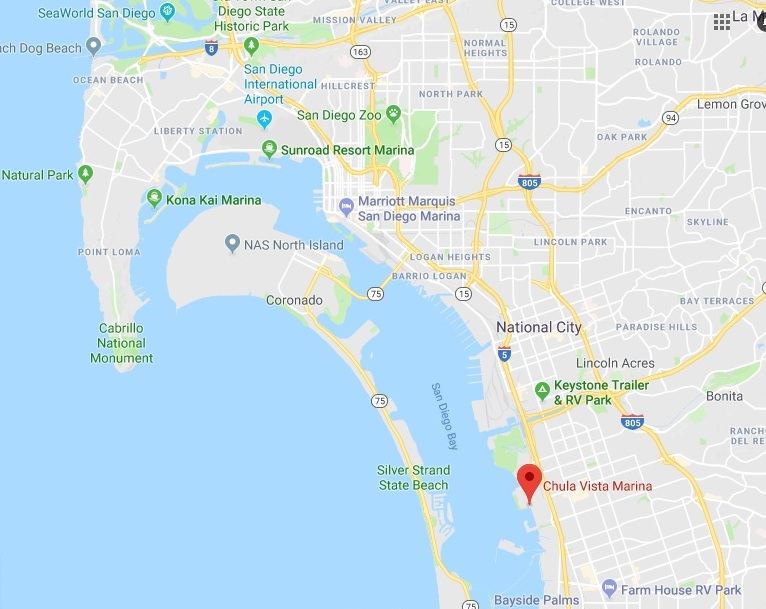 *******************************************

******************************************************************************

*******************************************
This is Knockabout's story up up to this point in time
August 26, 2017. We got the followng email (minor edits) from Bob Neches

Ron,

Unfortunately, I have to move on and put Knockabout, Yankee Dolphin #138, up for sale.

Thanks, as always, for the service you've provided to all us owners by managing the site.

Best regards,


Bob
1969 Yankee Dolphin 24' Sailboat - $12500 (Marina del Rey)

Contact Bob Neches 310-722-8818; RNeches@earthlink.net

A highly regarded, sweet-sailing classic pocket racer/cruiser

"..we have always thought of the Dolphin as one of our best designs..."
-- Olin Stephens, Founder of Sparkman & Stephens

Items < 2 years old, Excellent Condition
- Alado Furler with twist-resistant foil
- New jib and full-battened main w/ one set of reefing points, single line reefing
- Easy-sliding Tides Strong sailtrack
- 2 new Lewmar 16 self-tailing winches
- New sail cover
- Upgraded centerboard line controls
- Solar vent in forward hatch
- Lifesling Rescue Harness, overboard retrieval ladder, spare life jackets, flares, etc.

Items < 5 years old, Very Good to Excellent Condition
- Torqueedo Cruise 2.0 electric motor, heavy-duty LiOn battery
- Epoxy-painted hull, deck, mast, boom, interior
- Bottom paint in good condition
- Replaced all standing and running rigging, mast and interior electrical wiring
- Electrical panel, charger and inverter
- Spinnaker, spinnaker pole and all necessary spinnaker gear
- Back-up main and jib

Other Notable Features
- All lines led aft with turning blocks and sheetstoppers
- Two Barlow 6 cabintop winches
- Two Harkin 8 sheet winches with Barton Marine Wincher add-ons (in addition to the new Lewmar 16s described above)
- Custom "line basket" capturing mainsheet and traveller lines
- Supported by an extremely helpful owners' group and website (www.Dolphin24.org)

Located in a windward slip in Marina del Rey;

slip lease assumable by new owner if desired
| | |
| --- | --- |
| Knockabout's electric engine | |
| | |
| --- | --- |
| | No explanation necessary |
********************************
*********************************************************
This is Knockabout's story up up to this point in time
October 31, 2015. Bob Neches checking in a the new owner of Yankee #138. To check out #138 in her prior lives click here
Hi,

Just wanted to let you know that I'm the new owner of Hull #138, which I purchased from Carlos Vergas. Carlos had renamed her Caravela and moved her to Dana Point, California. I believe she was called Yankee when he purchased her from Mark Spector in Marina del Rey. I'm renaming her yet again and sailing her back to Marina del Rey tomorrow.

Her new name is, "Knockabout."

Your website was invaluable both in learning about Yankee Dolphins, and in finding mine.So, although we've never met, I need to thank you very much for all your help.

Regards,

Bob
Bob wanted to be sure we got the hull # right so the photo above is his first photo submission - maybe he'll get us a few more.
WELCOME ABOARD BOB!
**************************************************
March 8, 2016. Bob sent in an update and another 'teaser' photo. We'll also include this in the Technical Section/Centerboard winches, etc.
I've mainly been fixing things up. New winches are the biggest thing.

I was very proud of my clever and completely original arrangement for the centerboard line, until I realized this afternoon that Marionnette did almost the same thing long before. :-)

Bob

Click here for a larger image; click the return arrow on your browser to get back here

and

Click here to see Marionette's set up

*******************************************