July 30, 2009. Sam Jones bought this boat in the late 1960's - she was at the Dutch Wharf boat yard in Branford, CT. He sold her to Peggy Benkard in 1976 or 1977, who renamed her Sloop du Jour. He raced Julep locally and in the Off Soundings Club regattas, and made a number of improvements on the boat.
On March 30, 2010 we got the following photo from Sam and his wife.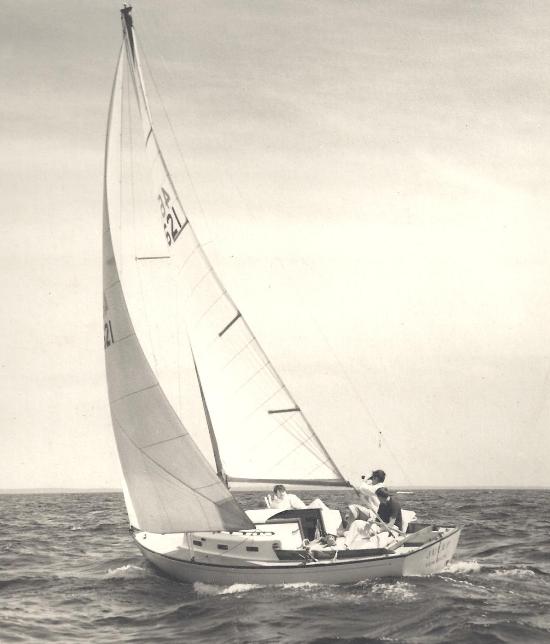 super photo!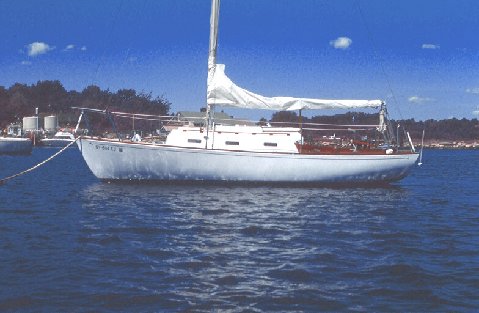 Here is a picture of her as Sloop du Jour taken 15-20 years ago by Paul Ingle, Seminole.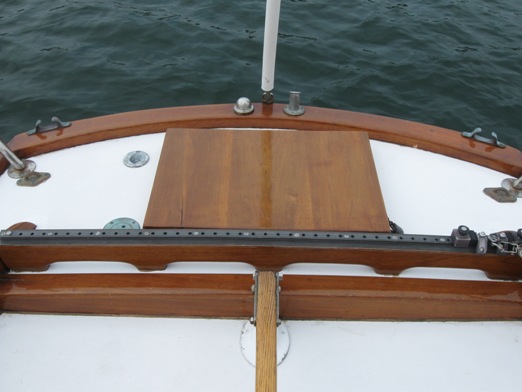 Seth Person, who built Finisterre and America's Cup boats at his yard on the CT River in Old Saybrook, helped Sam rebuild the hull deck joint, put in a new toe rail and a lazarette hatch - these are still looking really good on Sloop du Jour 30+ years later.
*************************
March 14, 2012,. While we know Sam Jones bought Julep in the late 1960's, up until now we did not know where Julep came from, and we did not have a hull #.
New DFI analysis indicates that Don Haydon sold his Dionis, O'Day #21 to a man from Fenwick (!!) in the late 1960s. Fenwick, a borough of Old Saybrook, CT, the smallest borough in the state of Connecticut, is located on Long Island Sound at the western side of the CT River. It had a 2000 census population of 52, and a very nice golf course. A famous resident of this borough was Katherine Heburn. As we are confident that only one Dolphin could have entered the tiny Fenwick community in the late 1960s (Sam Jones would certainly have known about it if there 2 Dolphins there!) we feel that Dionis must therefore be Julep. Also, note the sail number in the picture above....
Developing