This is a pictorial list of many of the really very modest power tools on the second floor of Marionette's barn. They were acquired surreptitiously over the years. When my spouse visited these hallowed grounds once, and expressed surprise at 'all this stuff', all I could think of to say was this was furniture for a work shop - this seemed to mollify her.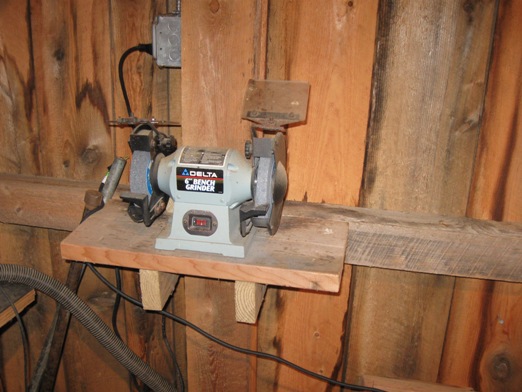 I find it impossible to grind anything with the safety guard in place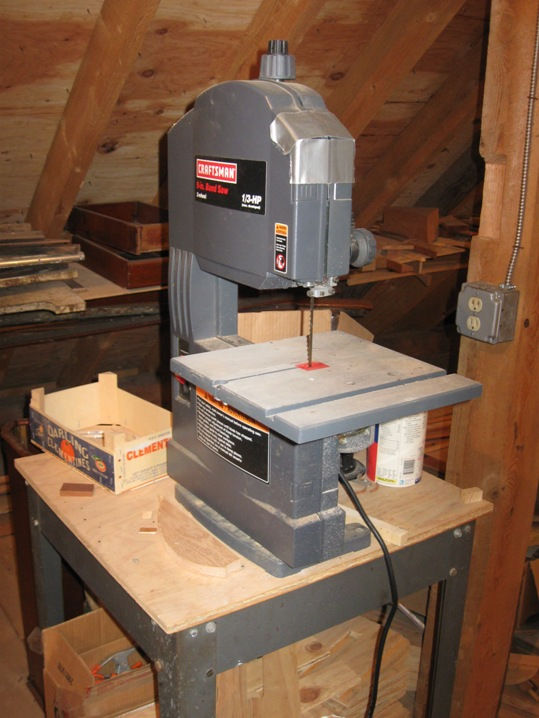 A cheap tool. The blade walks. I should have bought the expensive one...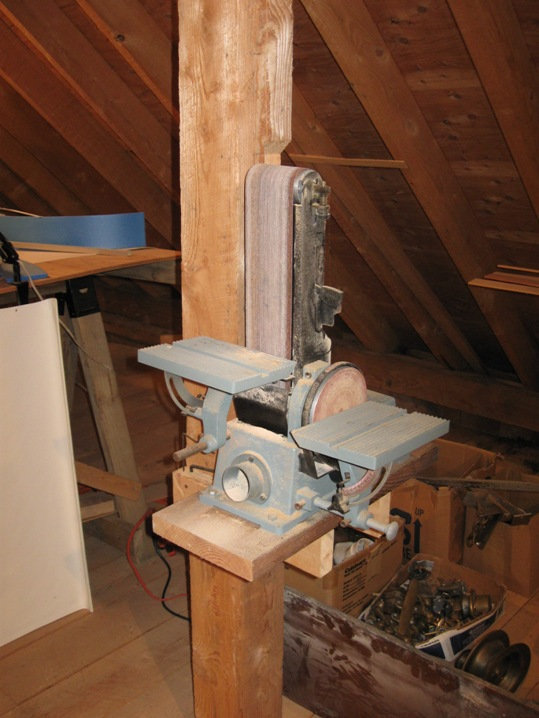 An invaluable tool - I never hook up the exhaust hose but I do have one..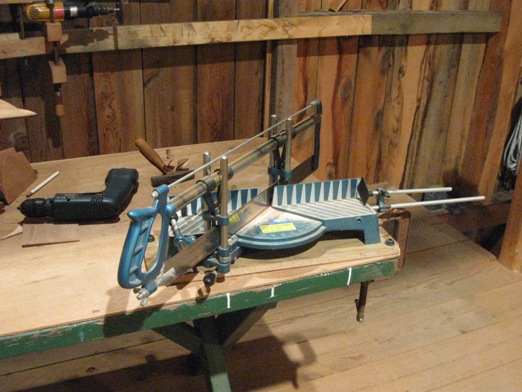 Not a power tool but the only way I can saw a straight line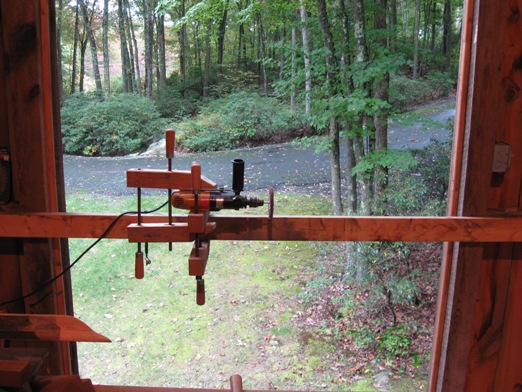 Very important tool
Here I polish all the bronze stuff and tarnished stainless on an abrasive pad, and keep an eye out for Dolphin poachers. Those are wood clamps holding a Bosch hi speed hammer drill to a 2 x 4 nailed across the out swinging door opening.
While I am looking out through these doors I should not fail to mention that, with not a photographer anywhere in sight, that through these doors passed 'TEER, swinging from that lobster pot block shackled to the ridgepole.

'TEER was born in this shop - and on her way to immortality. Maybe I am putting this a bit too strongly?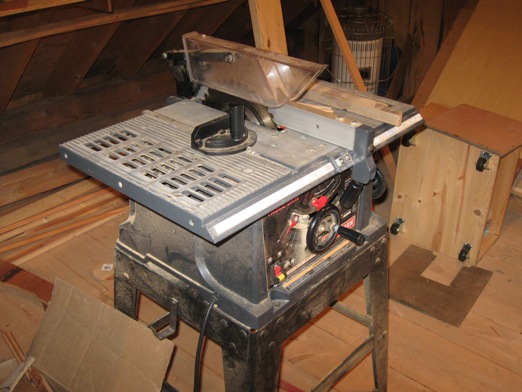 a mean machine if there ever was one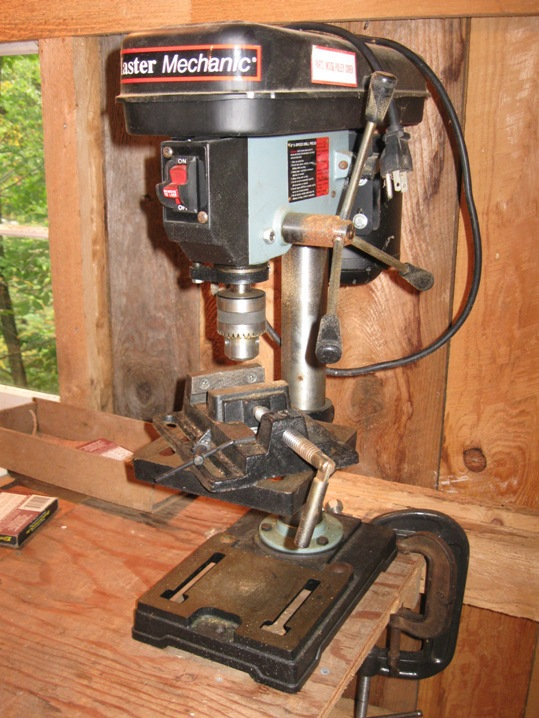 The drive bearings don't like it but I use it as a light duty router too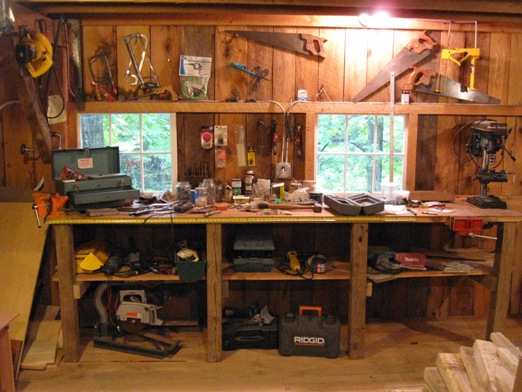 The first thing I built in the workshop - my pride and joy bench - with a wood vise on the right and a steel vise on the left, and along the front edge that broken steel tape I knew I'd find a use for some day. If I can manage to put whatever I have in my hand here on this bench I never lose it. Underneath are a variety of tools - a hand held power saw, a radial saw I never set up, a nice portable router, a couple of my several power drills, a Dremel tool, a super Dremel tool, and some other stuff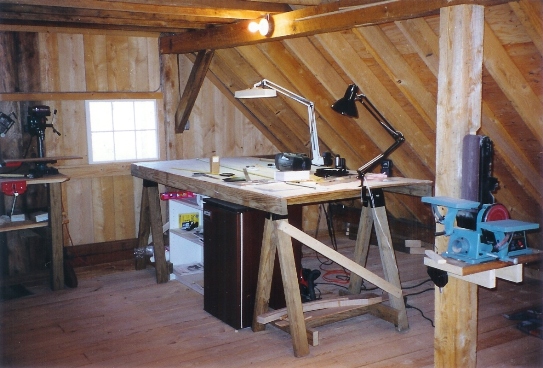 Finally, a serious power tool. At this work station we team up the brain power at the lofting table with the cold creative power stored in that little fridge under the table. With this combination anything is possible.
***********************
Click here to return to Marionette's Barn