March 24, 2010. We first heard of this boat on June 19, 2009 when Jim Homet (Tiki) sent in the following report (edited) and photo:
" I sail on Tuesday's out of Little Harbor in New Castle, and I swear I saw a Dolphin on a mooring! The boat's name was Vintage, it has a dark blue hull, white topsides and a black spar. The cockpit coamings looked like they were molded of fiberglass. A quick look at the NH Port Authority mooring list shows it registered to someone named Thibodeau (it also shows it to be 24'). Let me know if this is new to you, and if so, I'll try and find out more info.
This was new to us, at least under the Vintage name. This sighting, and report, moves Jim into that elite group - DFIs (Dolphin Field Investigators)! Stay tuned
*********************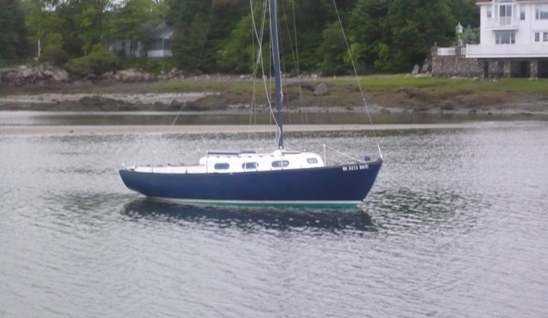 New Hampshire harbor moorings listings are public and posted on line. After confirming Vintage's owner's name, vessel name and mooring #, we emailed the Portsmouth Harbormaster's office and asked them to to forward our email to the Thiobodeaus. It took a while but Chuck called in yesterday. He was sitting by his computer and while we talked he went to the Dolphin website and saw his boat - "Neat!".
Chuck told me that the original owner named the boat Vintage, and had the builder install a Volvo diesel which is still in the boat. He will send in some more info about the boat soon but directed us to a website that had pictures of Vintage, some of which are below.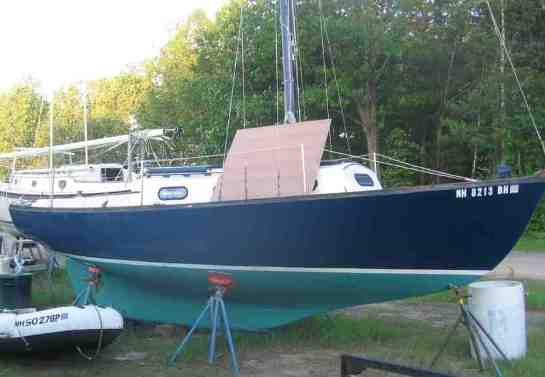 too bad about that panel...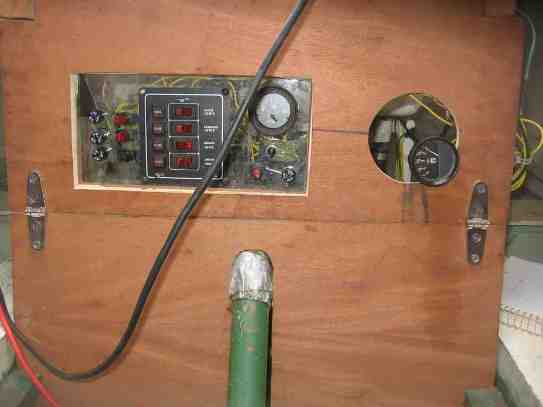 Electrical panel in front of inboard diesel - note hinges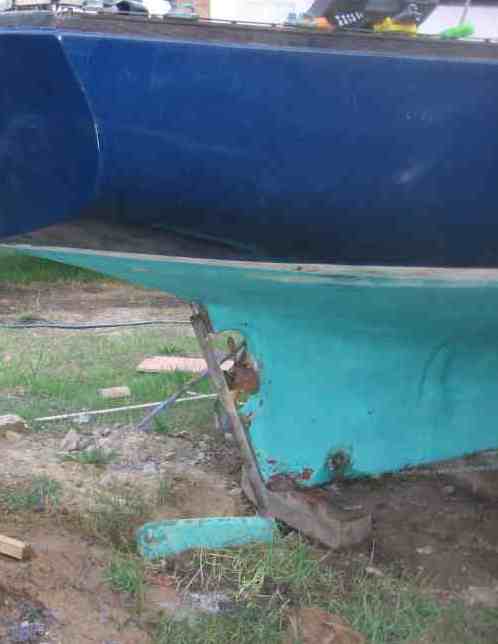 there's a story here...
Stay tuned
****************************