Stefan Sebrechts in Auckland (Whistler) sent in some photos of Falcon 24's he had collected. Talia was among them and they appear below.
*******************.
On February 18, 2009 Richard Harmon contacted us:
Hi
I see you have got some pix of "Talia" --- a S&S Falcon 24 --- which I now own, on your site. I bought her in 2007 and have since installed a Yanmar 10hp motor and am currently cleaning up the interior, which as you can see from the pix was a bit of a mess. I keep her in Auckland, New Zealand though I live in Wellington. I shall send you some updated pix soon.
Cheers
Richard Harman
Stay tuned...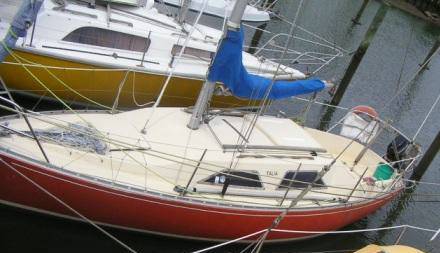 These Falcons have an unusual recess in the foredeck for an anchor and rode. I wonder what the owners think about this feature.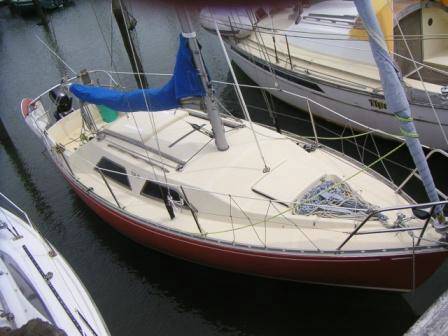 Talia has a baby stay that I have not noticed on the other Falcons.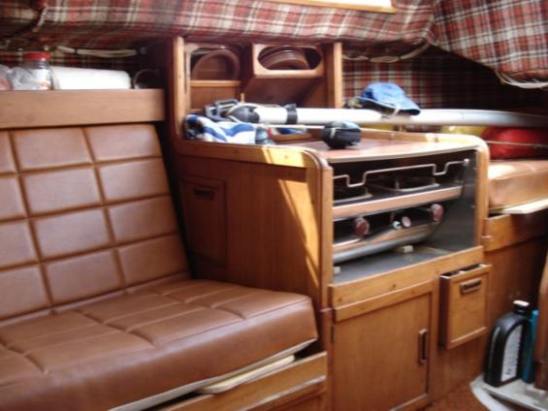 Nice looking cushions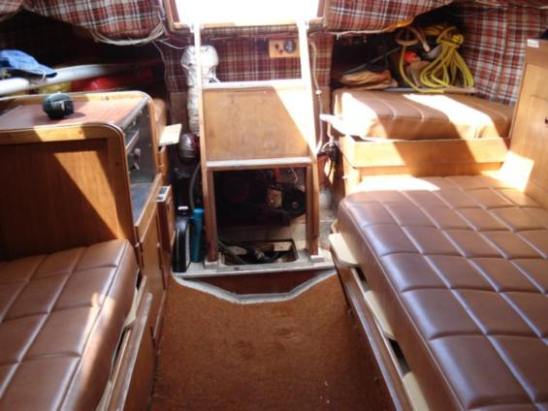 ********************