February 11, 2010. Sturgis Haskins of Sorrento, Maine has a photo and info file on interesting boats that were homeported, and/or visited, at Sorrento Harbor over the years. He told us of these pictures while giving us information about Flipper, nee Quartet. These were taken in 1972 from the porch of his Mom's house.

When he is not keeping track of 'pretty boats' Sturgis races in them - 1907 Winter Harbor Knockabouts at Winter Harbor (at left), and Luders 16s at Mt Desert Island.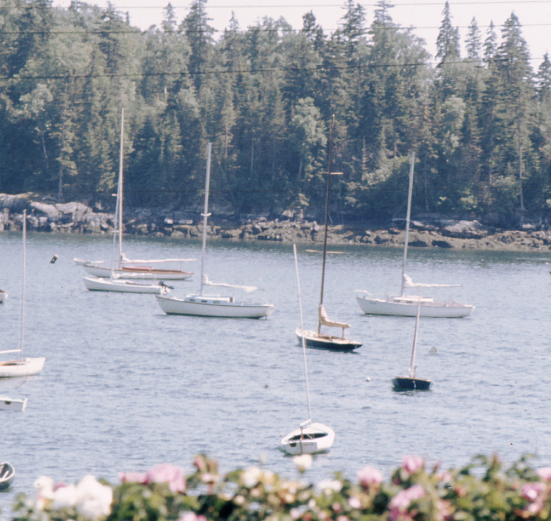 center right is Quartet, and in front of her, center left is Telltale - Click on the names to go to their pages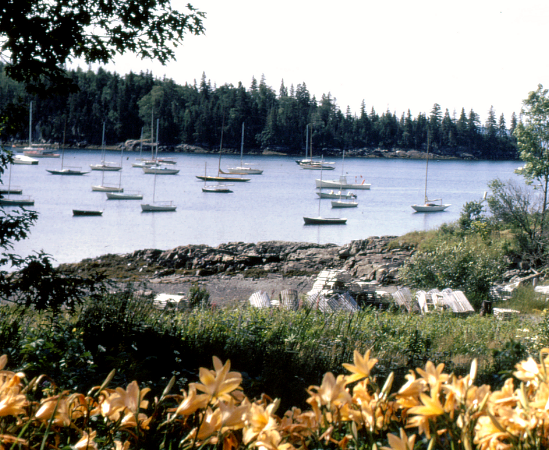 Use your zoom button to get close past the lilies.
The Luders 16 (near shore right) belonged to the late writer Norman Mailer. A year later this boat was lost in a boatyard fire.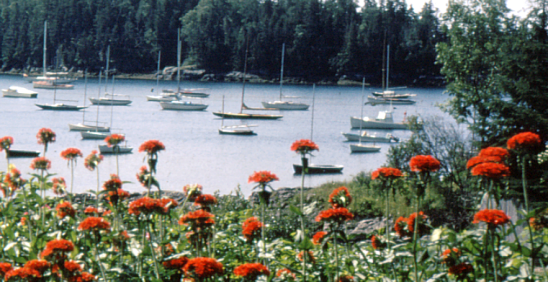 Here's another angle - red flowers this time (kind? Poppies?)
Thanks Sturgis!
Click here to go back to Flipper
****************************