April 15, 2019. Terry Lea and Rick Lofton have checked in as the new owners of So Nice. Here's Terry's email.
Howdy Ron,


I'm Terry Lea. My husband Rick Lofton and I recently purchased So Nice (hull # 137) from Tim and Tara Koenigs.

She is still on Lake Thunderbird in Norman, Oklahoma. We have spent a couple of days cleaning her up and sanding the teak. She is a perfect addition to our family and we are so stoked to be part of the Dolphin 24 tribe.

We will post updates as we finish our projects.

Terry
Welcome Aboard Terry and Rick!

Fair Winds Tim and Tara!

Standing by

**********************************

********************************************************

This is the history we have on Yankee #137
May 22, 2012. Tim and Tara Koenigs have checked in as the new owners of So Nice. Here is Tim's email
Ron,
I'm Tim Koenigs and my wife Tara and I purchased So Nice, hull 137, from Gary King who was great about giving us the history of So Nice. I now have So Nice at Lake Thunderbird in Norman OK thanks to David and Kenny...my sailing buddies. I'm in the process of removing all the add on's from previous owners and buying a 6 hp long shaft Tohatsu motor. The Dolphin 24 website has been helpful. Our plan is to get So Nice looking new again...wish us luck. I will post pictures.
Thanks,
Tim Koenigs
Before photos - she looks pretty nice
We'll reserve a spot right here for an After photo. - Well, its not yet after but looking pretty good!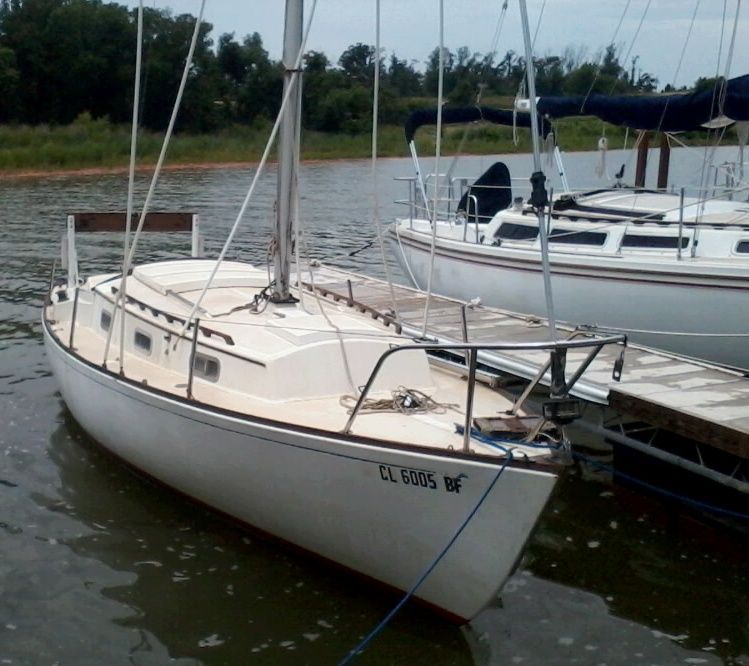 June 7, 2012

 Ron,  So Nice is in her slip at Lake Thunderbird. Now the work begins. Tim Koenigs  
***************************************************************************
From here on is the history of So Nice as we know it. It may be that there are a few missing pieces that Tim can fill in for us. On November 19, 2011, previous owner Gary King advised that So Nice is still for sale. He has lowered the asking price to $6000 but will consider offers. The old Craigslist ad is below.
December 13, 2010 We got the following update from Gary (minor edits)
I had her for sale all summer but no offers. For now I have her dry docked on her trailer. If nothing changes I will have a new bottom paint job done and, hopefully, find the time to use her at Lake Texoma. Of course selling her would still be an option. We will see either sail or sale.

*******************
April 25, 2010 - DFI Jonnie Walker, Yankee #227, reported So Nice was for sale - see Craig's List ad and pictures below.
24ft Sailboat Dolphin #137 Sparkman Stephens Yankee Yacht - $7000 (Fun Boat Store)
Boat is a 1969 #13 Yankee Yacht by Sparkman Stephens, comes with Tandem Axle Trailer, 9HP Crysler outboard longshaft motor, Almost brand new main and head sails by Vilman Sails with sail bags, extra older sails, whisker pole, harken roller furling, has all the halyards, sheets, and boom rang, Jabsco Head with fresh water tanks, 2 burner butane stove, table and galley cushions, v-berth cusions, auto and manual bilge, Hygain CB 23 channel, West Marine VHF.

Beautiful boat, fixed shallow keel, easy to lead with this style keel, only about 300 of these were ever made and even less are in the good condition this one is. we are asking $7,000.
Thank you
Fun Boat Store
405-364-5253
5624 huettner Dr. Norman, OK 73069
www.fun-boat-store.com

***********************************
On September 27, 2008 we received the following email from Gary King
Hi Ron
My name is Gary King, my wife's name is Terri, and we bought the boat "So Nice" from the Hutts. We are excited about the boat and the Hutt's were great to work with. Please e-mail or call if you need more info. I think it is great that you are trying to keep the Dolphins together. My boat will be in fresh water at Lake Texoma, which is on the border between Texas. and Oklahoma.

Gary
*******************************
April 6, 2008. This boat was for sale in early 2008 and Susan Hutts reported that it was sold to Gary King in Oklahoma. The Hutt's had the boat for about 2 yrs. Susan advised that previous owners were Chuck and Mary Ann Davis in Colorado. They had So Nice for about 35 yrs and were the 2nd owners. This is the Hutt's ad that was up on Craig's List, and some pictures that Susan sent in.
Sailboat - 24' 1969 Yankee Dolphin - Sparkman Stephens Design - $6000
---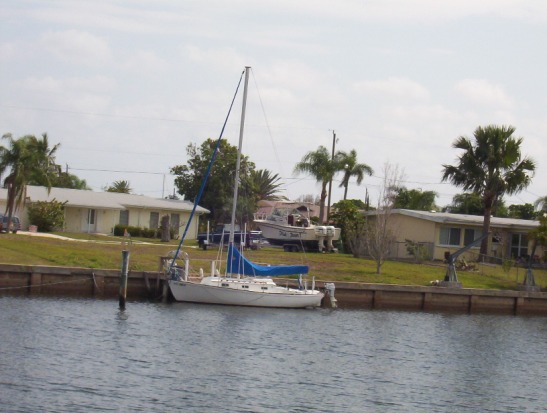 This is a great boat/renowned designers -- 2' 10" draft with centerboard up. We bought this as 3rd owners from the 2nd owner who owned it, babied it, and loved it for 35 years! When we bought it in 2007 it had newer sails and rigging. We have replaced electrical wiring, marine toilet, swim ladder, and many lines. Includes trailer and all accessories for raising and lowering the mast, Chrysler outboard motor. We have used it very little in the past year. Additional Nissan motor negotiable. Call or e-mail with questions, for more details or photos, or to schedule a showing. Location: Port Charlotte, SW Florida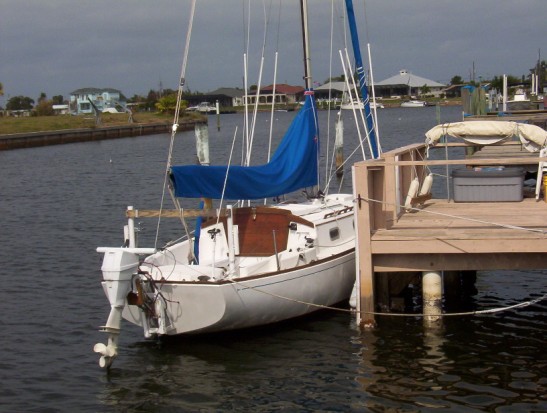 Note the boom crutch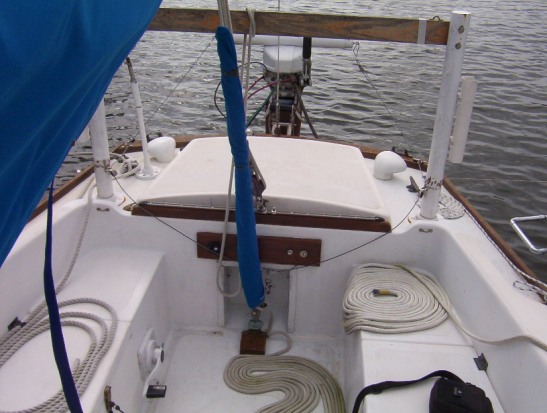 Note the engine steering system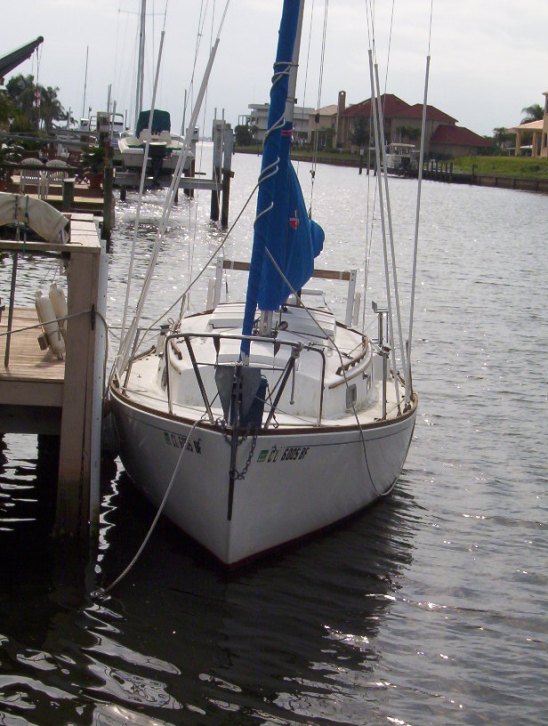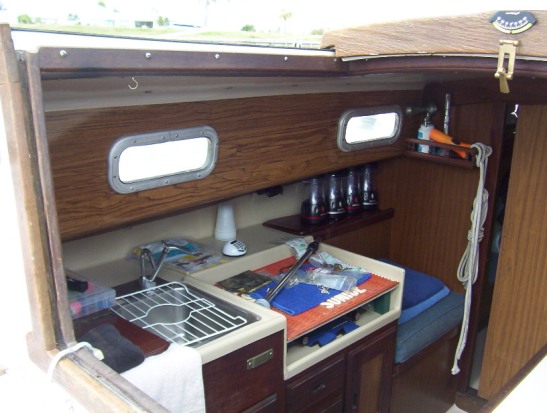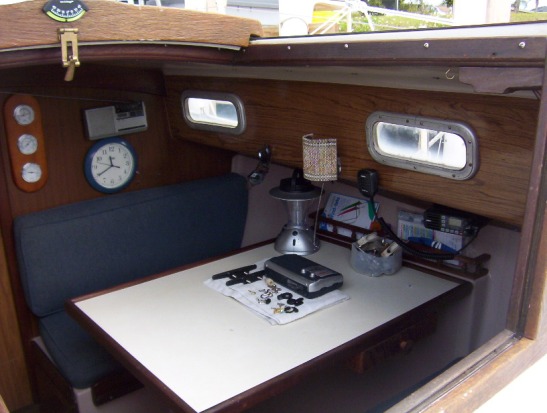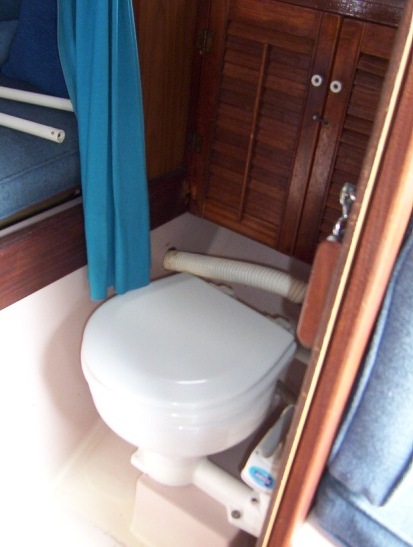 **** so nice ****