May 9, 2016. Jerry Slaughter (ROWDY, Marscot/O'Day #5) modified his settee mounted head to improve access to the head mounting screws. His email and photos are below - minor edits
I wanted to make a hatch for the head that would let me get to the head mounting screws. I took a couple of pictures that might show what I did but they also show the need for some touch up paint.

The head was in a tight area under the starboard settee. I decided to make an access door in the bulkhead under the settee and use a barrel bolt to hold it in position. I might add one more barrel bolt to keep the door from rattling around.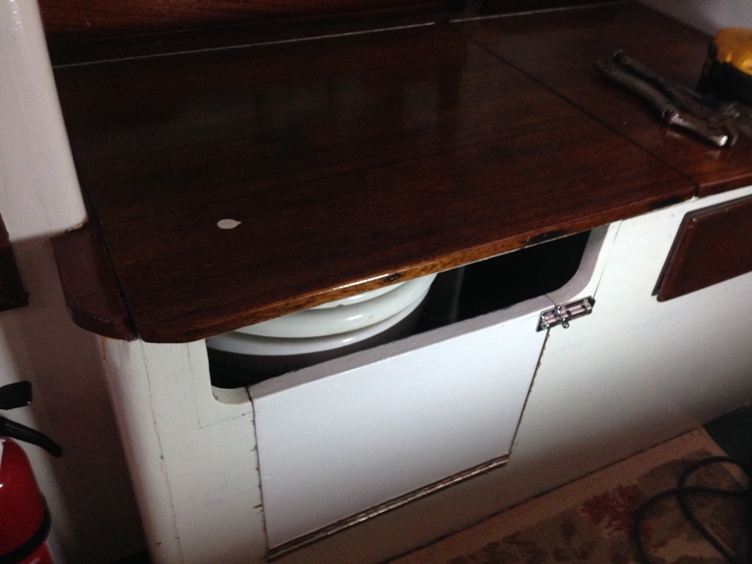 Click here for a larger image
Click here for a larger image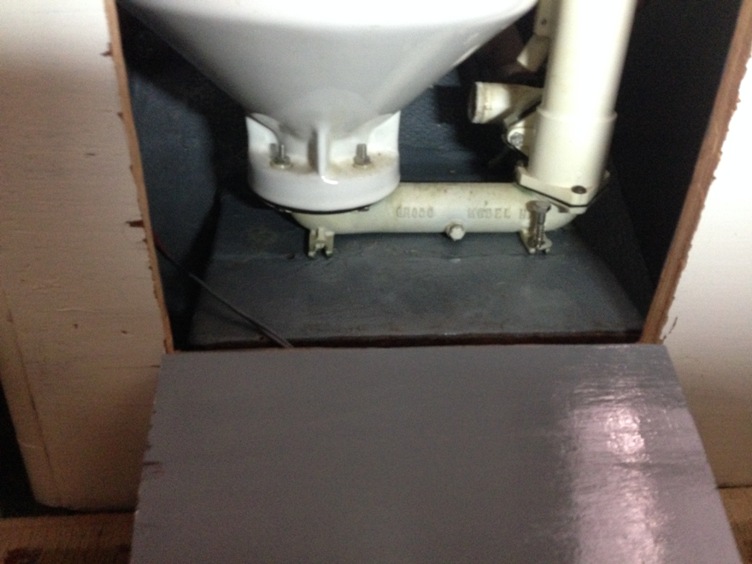 Click here for a larger image