Ed's son, Wes Maxwell, advises that Peerless was in the family for 2-3 years around 1970 and was actively raced. She had a black hull, as can be seen below. At some point this boat went from a dark blue hull out of the Lunn factory to a black hull. They bought the boat from Sandy van Zandt (Hound) and sold it to John Hartigan who named her Allegro
Wes promises pictures soon
***********************
December 17, 2008 Carol Connor, Ed Maxwell's daughther and a regular crew on Peerless, sent in the following pictures -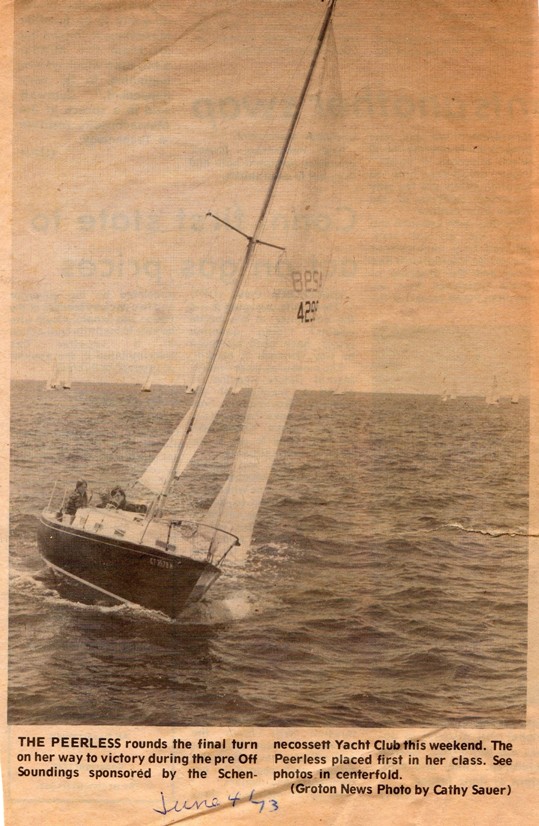 New London Day, June 4, 1973 - Ed Maxwell, Carol Maxwell Connor and Paul Connor crewing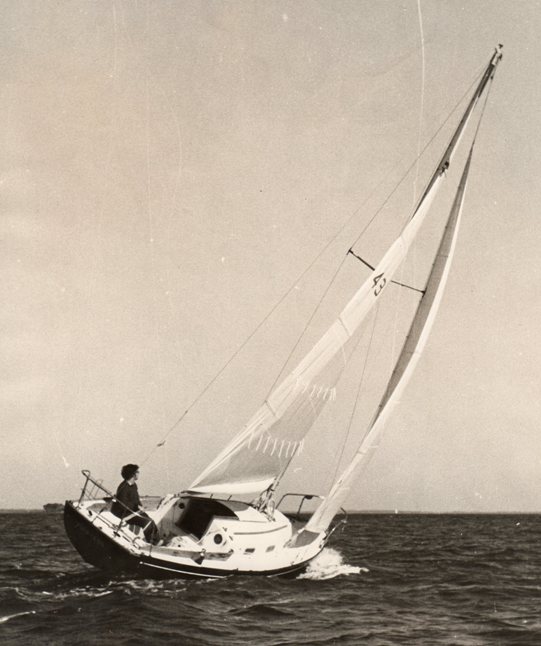 Early 70's, Lil (Mom) Maxwell at the helm of Peerless, Ed Maxwell taking the picture
***********************
Stay tuned for what is said to be a most memorable, and photographed, event (rumored to be Peerless sailing under the Mystic River bridge - carrying her spinnaker....)
******************************
October 19, 2018. Well, it took nearly 10 years to get it but here it is - Peerless sailing under the Mystic River bridge nearly 50 years ago, carrying her spinnaker. Thanks Carol!!!
I found this picture of my Dad's boat Peerless going thru the Mystic Bridge with spinnaker up. Not great but something.

Carol
Click here for a larger image
The 'challenge' of sailing your Dolphin in a narrow channel under a bridge, that has to open for you to pass, is memorable!!