February 13, 2014. Tristan advised today that Old Spice has been sold. We stand by for the new owner to check in. Tristan has some stuff left over and we'll list them here and wish Fair Winds and Calm Seas
HI Ron,
Thanks for doing that. Im sad to see her go. However, I'm happy to say she sold today. I have a few bits and pieces that I am selling separately if any of your followers are interested? I will send you the links tomorrow if you wish? Standing by for the links
I have the following:


>Raymarine ST100+
>15" Magma Kettle BBq
>Kite from a Reactor 24
>Yanmar YSE8 I pulled it out as there was an oil leak from around the governor shaft and I found a 2nd hand engine which was easier for me to solve the issue with. It was running fine when it came out. I am realistic as to what i want for it if anyone is interested?
>Plough 15 and chain. (was my spare)
>Folding Grapnel 2.5kg and chain. unused.
>Maxxon 2.4 (i think, Ill measure tomorrow) and 3yr old Mercury 3.3hp There is a small leak in the keel, nothing to worry about. A few pumps every other day sorts it..

Let me know your thoughts. I hope the new owner keeps her name - its been my brand for over 50 years!!

Kind regards,

Tristan

***********************************************
February 5, 2014. Giles Grimston (ex Summer Wine) sent in this heads up. Old Spice is FOR SALE. Here is the link to the TradeME ad, http://www.trademe.co.nz/a.aspx?id=688973364, and photos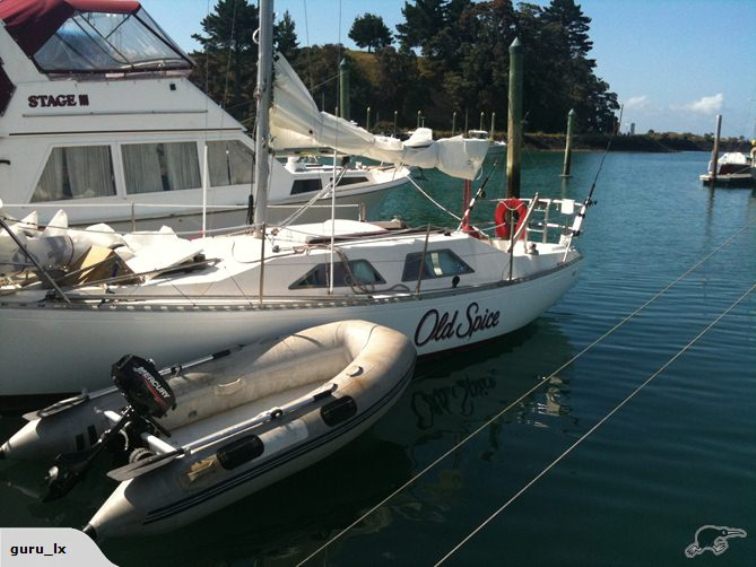 Sparkman & Stephens 24

Asking price: $6,500 Or Near Offer

Listed: Thu 23 Jan 2014, 5:37 pm Watchlist Listing #: 688973364

Length: 7.3 Metres (24 Feet) Year: 1980

Update 31/1/14 - The boat is going to be in Half Moon Bay Marina from Sunday to Thursday next week so I am happy to arrange viewing of the boat and I will upload some photos once I have collected it off the mooring. Good beginner yacht. Everything works. Currently owned in partnership. However we don't have time to give this boat the attention it deserves!It has been owned and passed on in a group of friends for 3 generations now! Not sure of actual age, built sometime in 1970-1980's





Main and Jib#1 replaced in 2012

Hull Repainted in 2012

Mast rewired in 2012, new antenna, steam, deck and masthead lights.

Stays replaced in 2012

Switchboard replaced 2012

Rewired about 8 years ago

Engine replaced with reconditioned Yanmar 8hp 2010

Radio, Stereo, Toilet, Squabs, LPG stove, house battery, engine battery.

Sails: Main, 1,2, storm jib and spinnaker.

Currently moored at Half Moon Bay, happy to sell with or without the mooring (to be negotiated separately)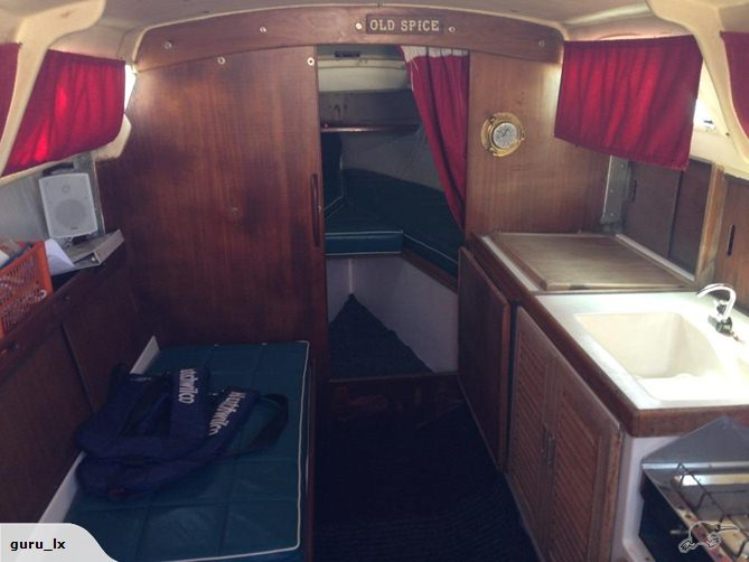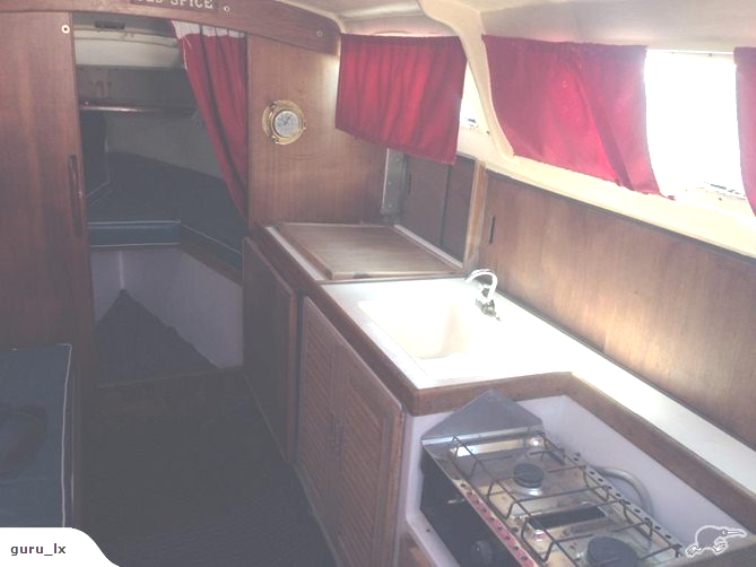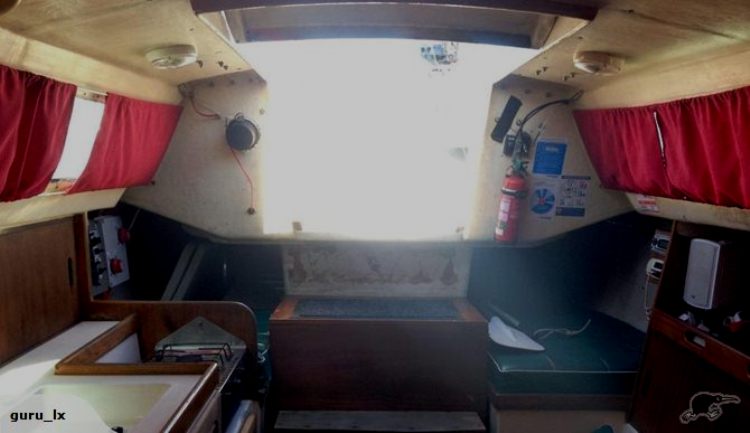 | | Stay Tuned |
| --- | --- |
***************************************
October 1, 2011. Tristan has checked in with Old Spice. Here is the email.
HI Ron,


Sorry it has taken so long for me to get back to you. I have just pulled Old Spice out for some maintenance and I will get updated photos to you soon.

Also, by chance, I was just reading about Steve Somerville's Festina Lente and I too have had visions of my rig coming down, so I will be sure to check my chain plate bolts next time I am on the boat!

Kind regards,

Tristan
January 21, 2012. Per a recently received New Zealand Yachting list this boat was at the Bucklands Beach Yacht Club at Half Moon Bay, Auckland and, perhaps, had a former owner, Rebekah Judd?