March 10, 2017. Paul Lugin (http://www.dolphin24.org/paullugins.windswept.html) sent us a note about a website https://earth.nullschool.net/ he found with interesting global and local wind speed and direction graphics. We took a look and thought we would pass it along.
NOAA has a webpage up with commentary - https://www.climate.gov/teaching/resources/earth-animated-map-global-wind-and-weather - that gives the website good marks - check out the Notes/Comments from their reviewers. The visuals and stuff presented is above this webmasters paygrade - comments from Dolphin owners/website readers are welcome
Today, we are getting heavy snow in southeastern Connecticut. I thought I'd take a look at wind speed and direction out at Block Island. Here's the image - wind out of the NE (35 degrees) at 21 km/hr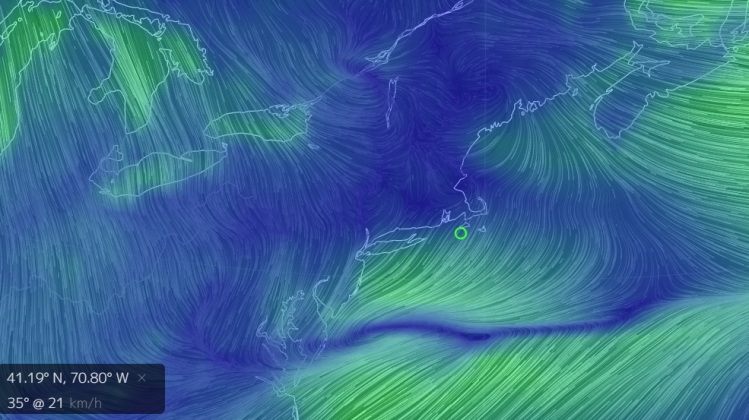 Stay Tuned
April 14, 2017. Dolphin24.org weather staff was monitering Cyclone Cook that was hitting New Zealand over the past 24 hours and checked out what Nullearth had to show us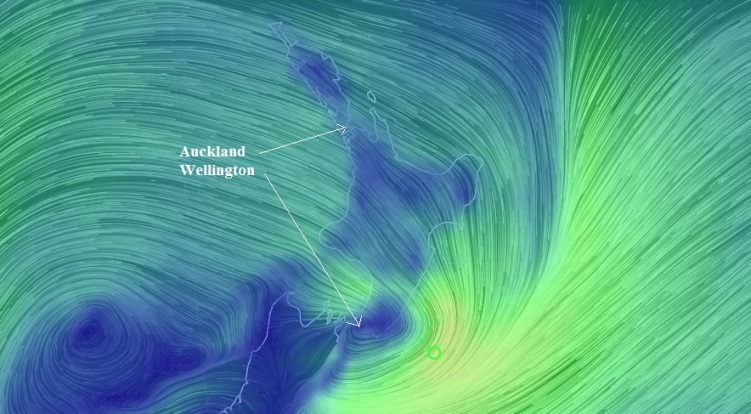 We checked with Joran Kikke to find out how his Festina Lente is faring. She is moored between 2 posts on the Tamari River in Auckland.
Yeah bit of weather hit a lot further East than expected - was aiming right for us but swung away a bit - it's travelling down the islands over the next 2 days.

We'd secured Festina with 4 thick lines to the two posts and we're repainting the dingy at the moment, so it is out of the water and safe. Friend of ours sailing his Raven 26 out into Drunks Bay to see out the storm at anchor, said there were a few other blue water crusers doing the same.

Joran

****************************