February 10, 2013. Dolphin owners always need to keep an eye on the weather - even in the off season. 'Historic Blizzard Nemo/Charlotte", the result of 3 weather patterns converging over New England February 8 & 9, fails to delay progress on Marionette's lifeline stanchion replacement project.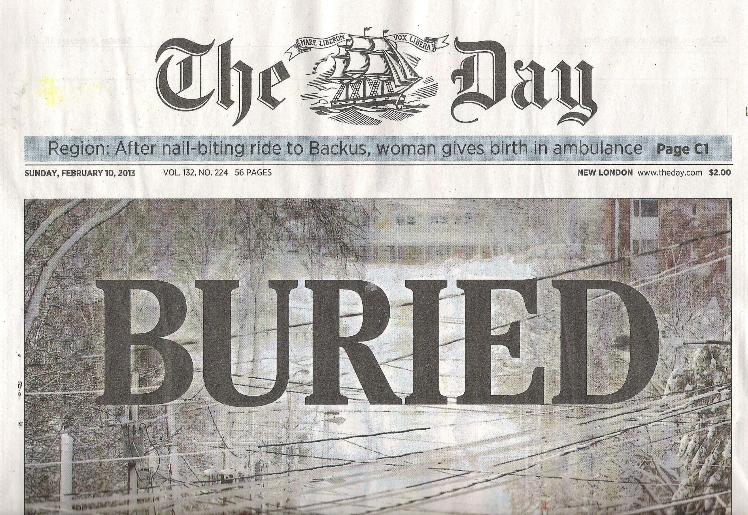 Nemo/Charlotte met the hype of excited weather and news programs - full gale/hurricane force winds, 2-3 feet of snow and high drifts, power outages, four Governors declaring States of Emergency and prohibiting road travel, etc. But all this failed to derail/delay the project, which, with precision contingency planning and action early on the morning of the 8th, proceeds in the cellar with the help of an emergency power generator. Cable TV and high speed Internet service was also down so website readers may have detected a delay in reporting. Staff is looking into this matter and will advise in due course....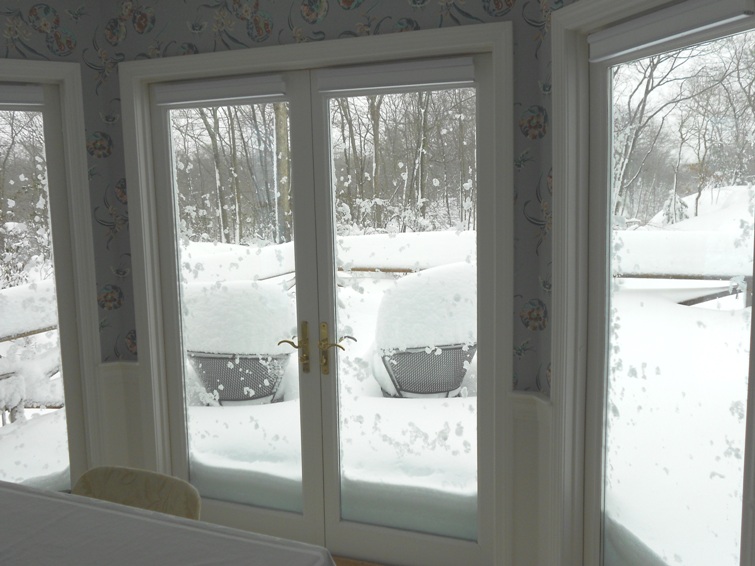 The deck chairs will make it - they are 'undercoated' steel, designed for year round duty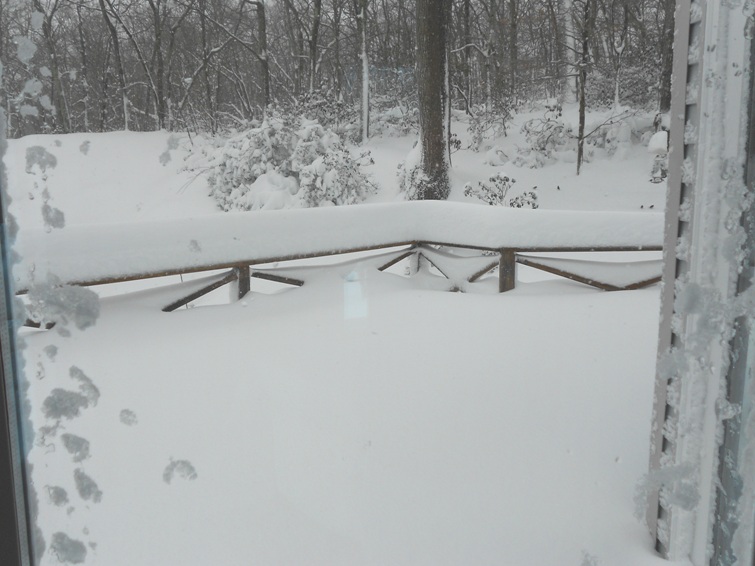 The deck should be ok too, its cedar, but the snow load????
Marionette's barn - she's safe but inaccessible to a rational person - so are the driveway and local roads
Click here to go back to Marionette's Lifeline Stanchion project
But before you do you might ask - why does this storm have 2 names? Click here to find out