March 25, 2012. Back on November 7, 2011 we spoke with Don Fraser, former owner of Yankee # 134. He mentioned that there was another Dolphin in Marblehead Harbor! She has a green hull with an inboard, appears to be fully restored, and that she was owned by a Mark Grady. We tracked down Mark, spoke with him and confirmed he has a Dolphin. This looks like she could be a 'found Dolphin'. We are standing by for more information.
Stay tuned
April 14, 2012. We are still standing by for Mark, but we know where his Dolphin is - see below - so this means she is a newly found Dolphin, our 202nd,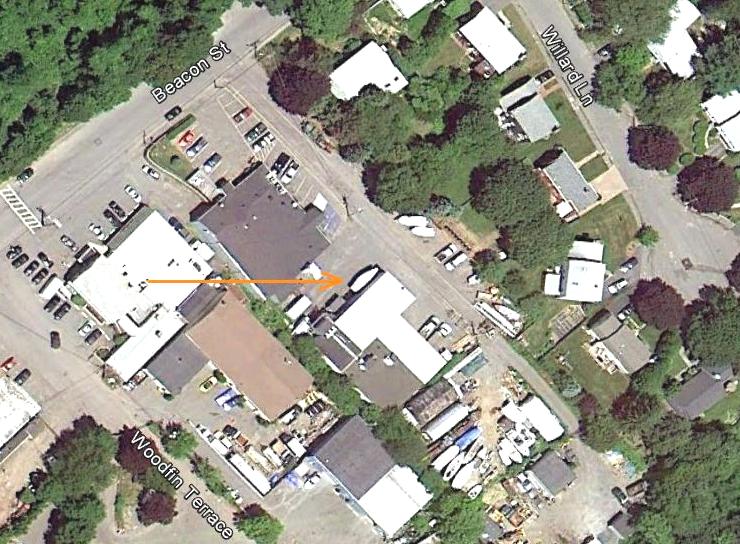 *************************
June 28, 2014. Today we spoke with Kevin McManus who was the former owner of #18. He tried to buy her back but Mark wanted to keep her so instead Kevin bought Eric Varty's Canopache. Kevin told me that he bought #18 in Branford, Connecticut around 1979. He vaguely recalls that her name was Spindrift and she had a white hull. He painted the hull green and named her Running Dog. Staff will continue to work on filling in the gaps in #18's past.
Click here to go to Spindrift's home page
Stay Tuned