December 1, 2014. Mike Friel brought this updated ad to our attention
http://orangecounty.craigslist.org/boa/4721347820.html (expired)
1976 Pacific Dolphin Sail Boat - $1900 (Long Beach)
1976 Pacific Dolphin Sail Boat - 24 foot with galley and bathroom, full size bed, 7 horse power 4 stroke Honda , Main and secondary sail in fair condition. Fair working condition. Docked at Alamitos Bay Marina.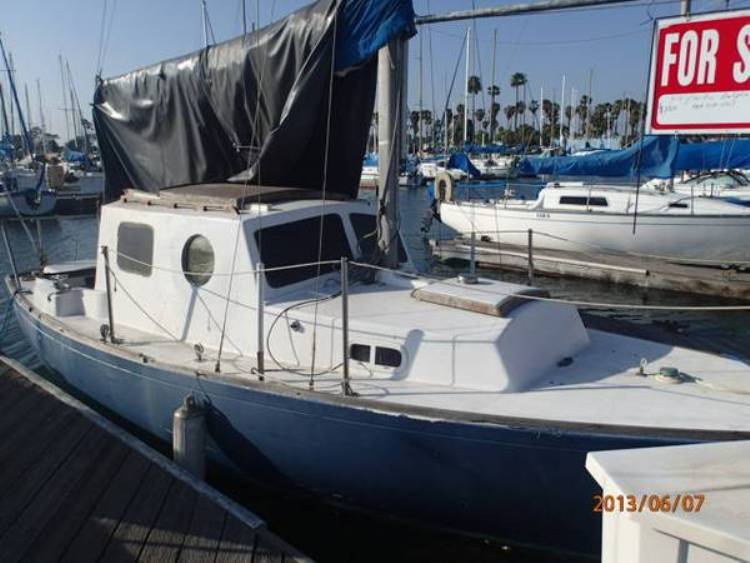 We'll try again to reach the owner.
******************************************
June 24, 2013. The following ad appeared on CraigsList. We are trying to get in touch with the owner.
This is the link to the ad - http://inlandempire.craigslist.org/boa/3843957005.html.
1978 Pacific Dolphin - $1500 (Crestline )
Reply qcwvt-3843957005@sale.craigslist.org
If interested contact Chris
909-743-9645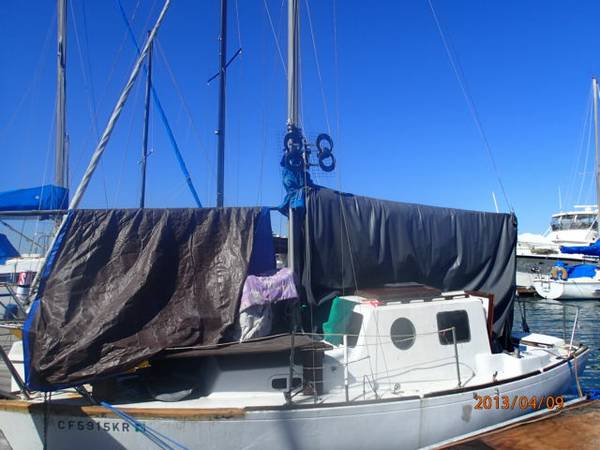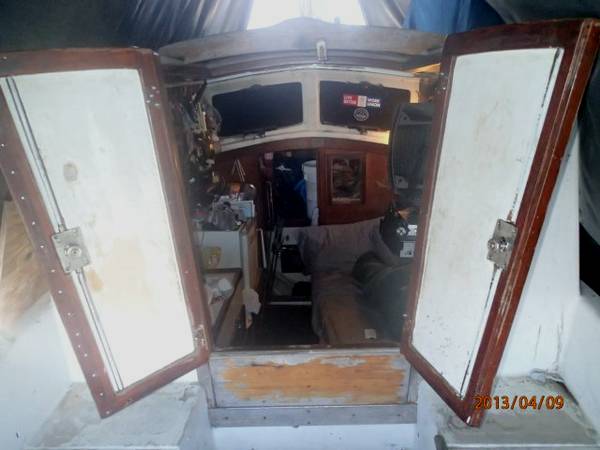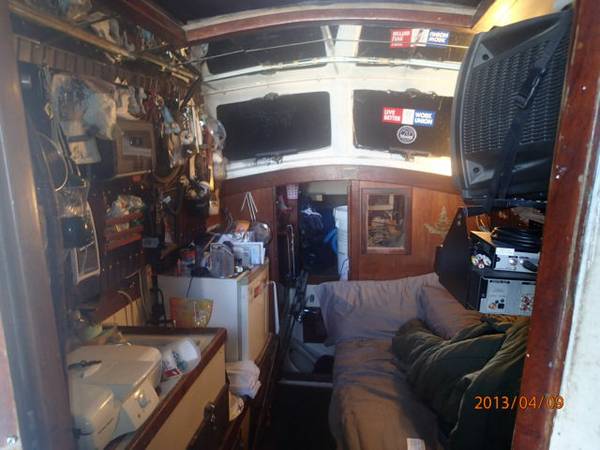 We are going to go out on a limb and call this a newly found Dolphin - our 210th. Click here to go to the number of Found Dolphins list.
*********************************
December 14, 2011. Senior DFI Nicole Breault spotted this unusual boat several days ago. She was first reported by Bob Colston, Serene, Yankee #239 from Dana Point, California back in March, 2010 who told us of a Dolphin in Long Beach with an unusual raised house. We are looking for some confirmation before we can claim this boat as a newly found Dolphin. Here are a some pictures. The port side of the hull was painted blue - note the registration numbers.
Stay tuned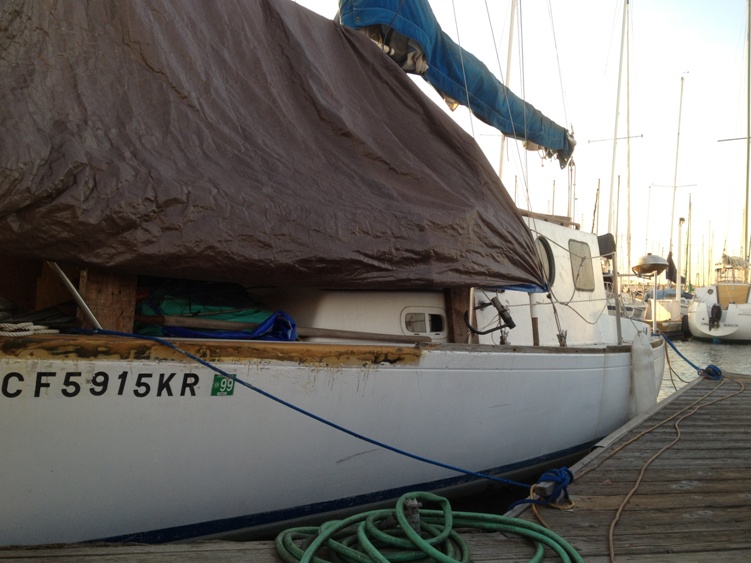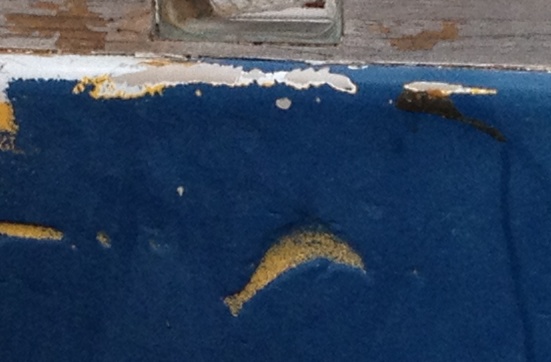 *************************************