September 17, 2012. Responding to our call Steve Cassidy checked in Lady Grace with the following email. She was Mark Gaudette's boat, formerly, Stella Maris. Click here to go to her. Lady Grace is based at the Dorchester Yacht Club just south of Boston, Massachusetts.
Dear Mr. Breault,

Thanks for reaching out, I am very familiar with the site. In fact, it is one of the reasons I bought this beautiful boat from Mark! In the coming weeks, as I have time, I can give you any information you may desire. Her new name is Lady Grace. Looking forward to joining the roster.

Best,
Capt. Steve Cassidy
Boston, MA
Lady Grace
Pending new pictures from Steve we'll post a file photo of her here.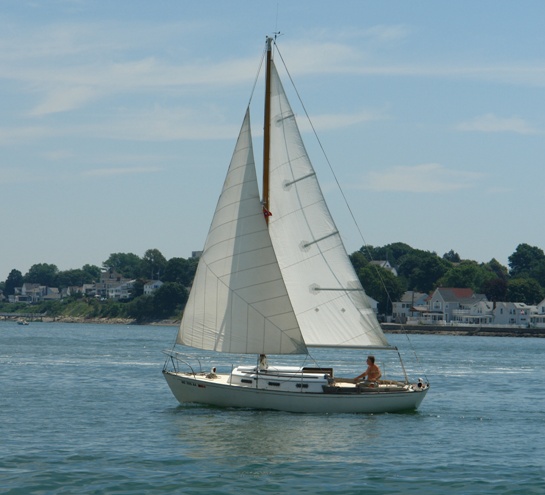 Stay tuned
August 13, 2014. We now believe that Lady Grace was originally Justin Kerwin's Leprechaun. This is a complicated story and will require patience from the reader. Click here to go to Leprechaun
*************************