Simon Graves ( Supernova ) sent in copies of an old magazine article that former owner Captain Dan (Someday Arrived) gave him. The article was Choosing a Cruising Boat by Rob Paige and was about the benefits of small cruising boats - and he had one - Kiwi, Yankee #107. This article resulted in responses, in a later issue of the magazine, from 2 Dolphin owners - Harold Rogers and also Charlie Nogel, the former owner of Kiwi. Charlie had sailed her to Hawaii and the South Pacific islands!
Harold Rogers' letter and Rob Paige's reply are copied below.
Our west coast investigators are working on finding out more about Lady Doris and Kiwi. Stay tuned...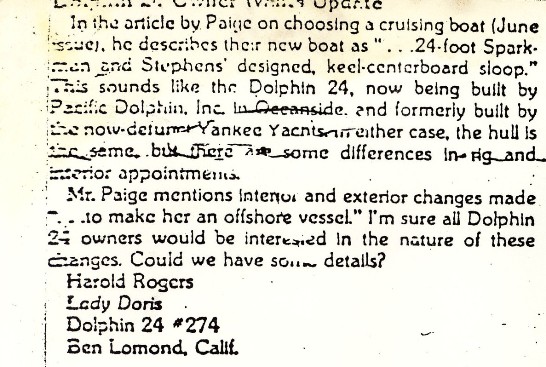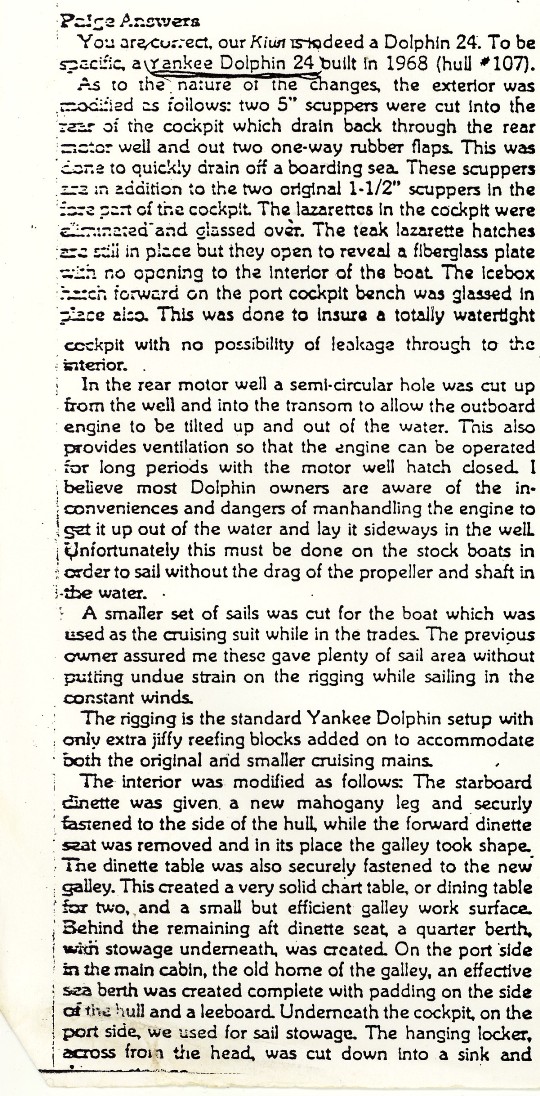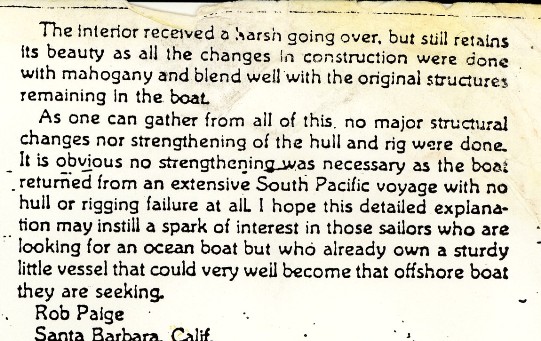 To go to Rob Paige's article Choosing a Cruising Boat in Pacific Skipper magazine, June, 1977, click here
*********************