September 18, 2009 - Up in northern Vermont on a rare, non Dolphin related mission, your webmaster, never able to resist cruising thru boatyards, cruised into the Shelbourne Shipyard on Lake Champlain. This boatyard is located on perhaps one of the most beautiful venues for a boatyard - on a point jutting into Lake Champlain with New York's high mountains across the lake, and Burlington and Vermont's mountains behind. Hairs raising on the back of his neck, and spouse rolling her eyes, again, we reached the far edge of the boat yard and Bingo!! There was found a Yankee Dolphin named Charisma on a wood cradle. The VT registration indicated it was last in the water in 2002.
A few pictures and a quick visit to the office followed. Arrangements were made to get a message to the owner, Paul Trockel, who apparently purchased this boat last year from a man named Brownstein. Stay tuned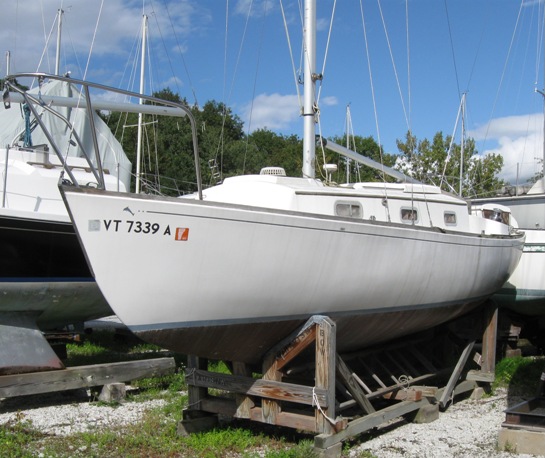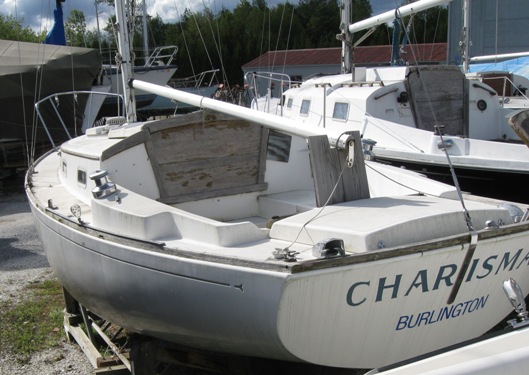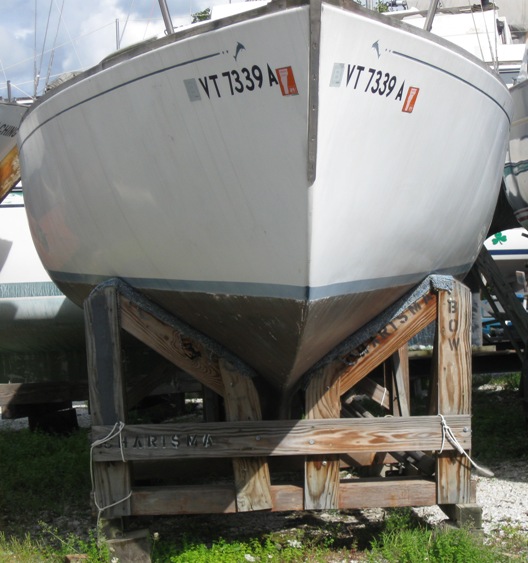 **************************
September 30, 2009 - Paul contacted your webmaster after having received the note we left with the boatyard. He is working on a trailer project for Charisma. This is Paul's 7th Dolphin - his avocation is buying and restoring Yankee Dolphins! Years ago he owned Chandra, Yankee # 74. October 3, 2014. Webmaster Note: Paul's other boats are Parakletos, Yankee #106, Blue, Yankee #145, and Kalea, Yankee #174
There is a big story here which we hope will come out over the next days and weeks, or maybe years.
Stay Tuned!!
July 3, 2014. We just heard from Paul - more coming soon. This was a chance to see Charisma's environment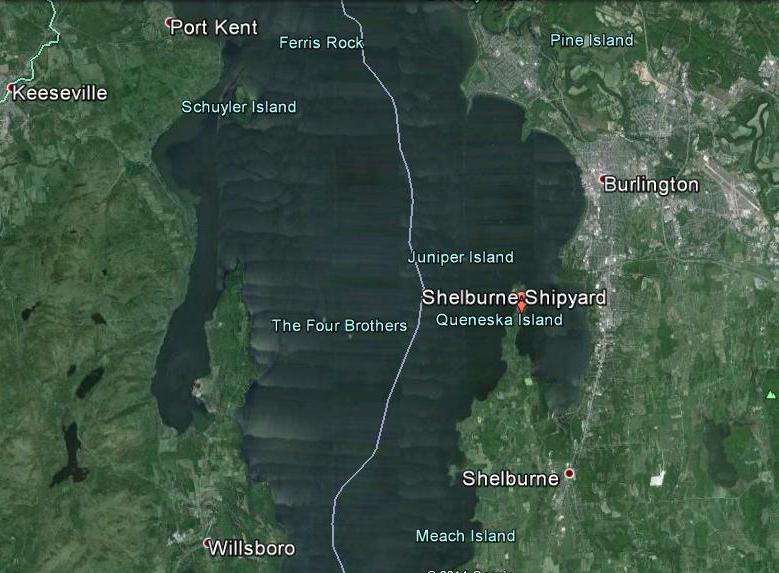 Lake Champlain - Canada at the top, Mountains either side
July 8, 2014. Paul advises that this boat is now in Twisp, Washington.
***************************