July 11, 2009. Seth checked in after a sighting in June by a Dolphin Field Investigator (DFI) prompted a successful webmaster appeal to the Dartmouth Harbormaster to help us get in touch. Stay tuned for more.
*******************
July 12, 2009. Seth sent in the following email and photos of Porthos.
Good morning!

I have attached a few pictures of Porthos for your site. I have owned her for five years having purchased her at auction at Mass Maritime Academy five years ago. I unfortunatly do not have any information about her previous owner other than she was on Cape Cod for quite some time.We currently sail her on and around Buzzards Bay.

I have seen a much older Dolphin stored at the yard where I have my dinghy tied and will see if I can get more info for you.

Seth

ps Her name was Kokomo, I fell in love with her as soon as I saw her profile. At the time I was actually looking for a Cape Dory 25.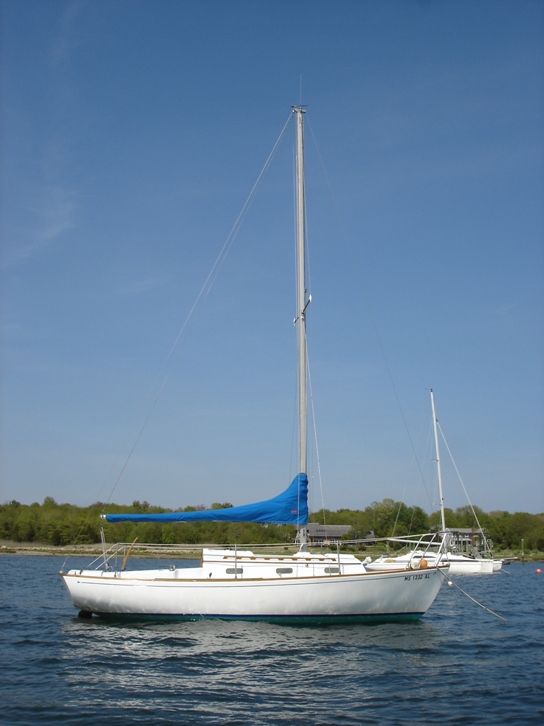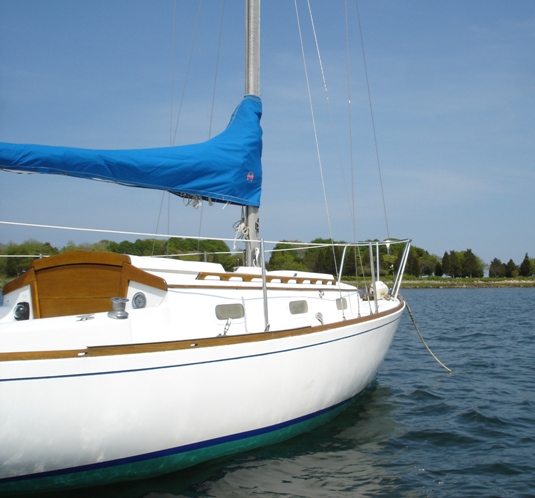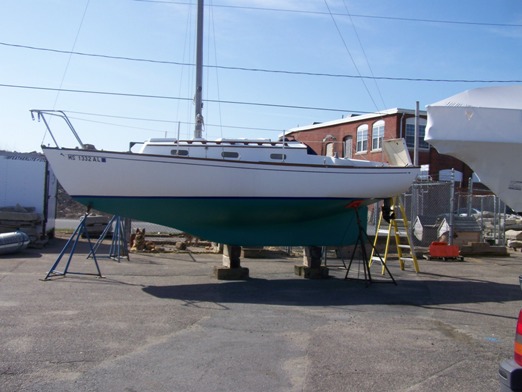 *****************
July 31, 2019 Ellie Saverine, the current owner of this boat checked in. The boat has been renamed Moxie - she sent in a photo of the nameplate - 253 not 254! Click here to got to Moxie