David Le Mestre bought this boat in October, 2008 after she had had been sailed from New Zealand to Brittany, France. We have the following pictures of her very interesting and different interior.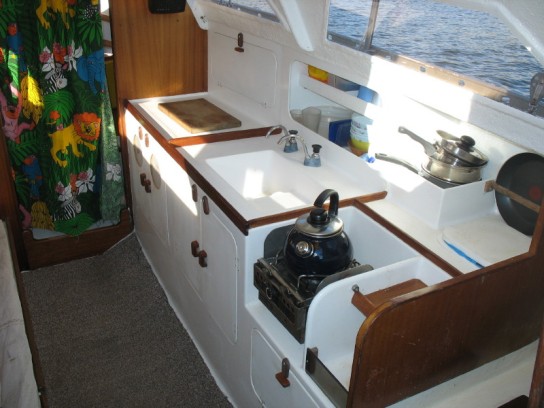 very well thought out and very attractive - note the door latches.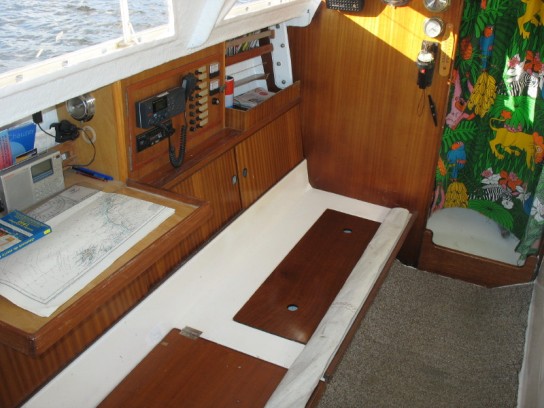 Natine crosses oceans in style. This is a sea berth with a lee cloth rolled up - one end ties off to the cleat on the bulkhead at the edge of the passage forward. A serious navigation and communications set up. A very light, spacious, functional and attractive layout. It will be interesting to hear how this all worked together on a long sea voyage.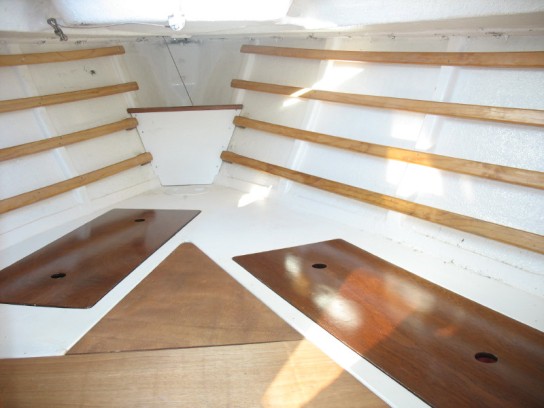 The V-berth - with serious access to her lockers below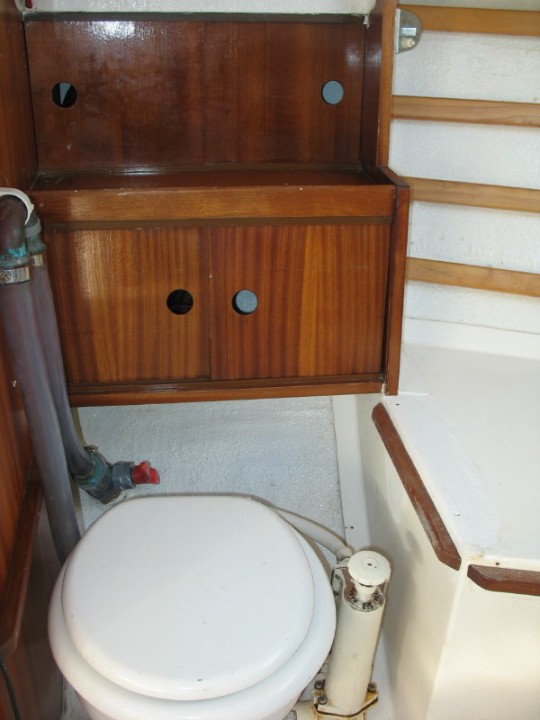 A no nonsense system. No messing around with holding tanks, deck pump out fittings, multiple hoses and 3 way valves. Maybe a problem for coastal cruising and European certification? Maybe David can tell us. And, hopefully, we will get more pictures showing the aft portion of Davarsa's interior.
To find out more about these New Zealand built, fin keeled cousins of the Dolphin 24 - the Falcon 24 and the S&S 24 - click here
To go to Davarsa's page and Natine's page click on their names.
***********************************************