December 20, 2012. We have been trying to find out more of the history of O'Day #76 and slowly we are getting it. Aurora is now in Wally Elsmere's care - but recently we have been in touch with Ned Shenton, Aurora's immediate prior owner.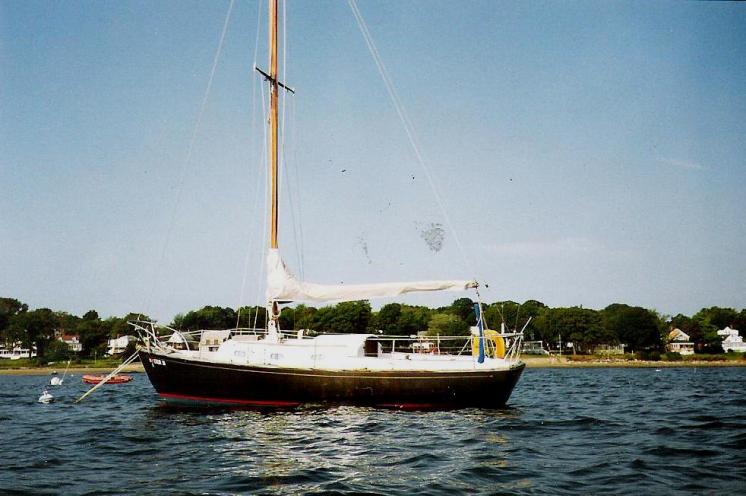 Aurora at Peaks Island, Casco Bay, Maine
Ned sent in copies of his file put together when he bought this boat in April, 1992. He saw a March, 1992 ad for her in the New York Times, her owner then was Lou Diamond in Wilton, Connecticut, and her name then was Love Too. Lou kept her at Riverside Marine in Bridgeport, Connecticut. We are trying to track down Lou.

She was built in 1965 and had a spruce mast and wooden roller furling boom. For power she had a 9.8hp Mercury outboard in a transom well, with remote controls. It is likely that she was one of the five boats built by Tripp and Sons from laminates supplied by O'Day. Click link to go there. http://www.dolphin24.org/history_other_builders.html.

Ned had her shipped up to Portland, Maine and kept her on Peaks Island in Casco Bay, just east of the city. He sold her in April, 2000 to Wally Elsmere who also had a cottage on the island. Click here to go to Wally's Aurora.
In addition to a survey done on the boat by Diversified Marine Services of Milford, Connecticut, Ned sent in an ad/flyer for the Dolphin 24 dated September, 1960 which we initially thought we had not seen before. But, we had! Click here to go there.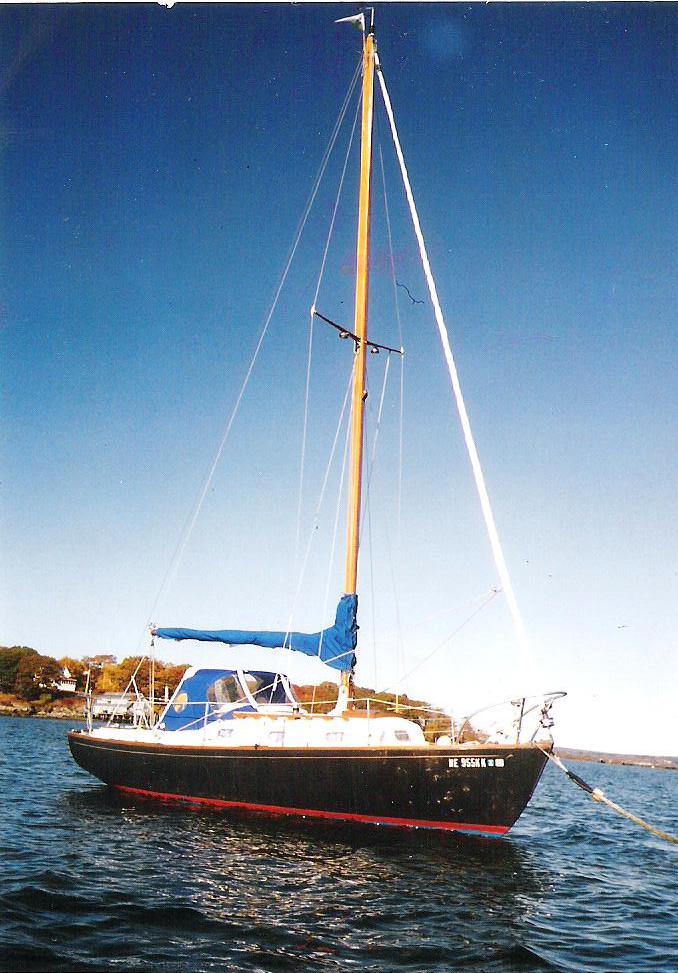 Ned also sent in a tidbit from Aurora's travelling file, possibly from a 1980's Small Boat Journal - fits nicely in Dolphin 24 lore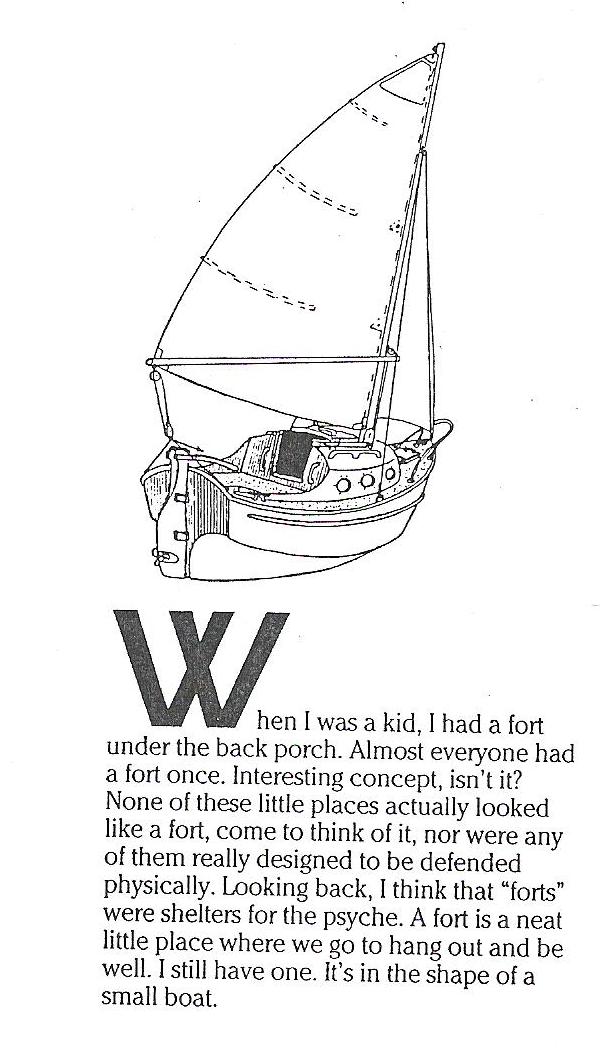 Ned currently sails a Tartan 27 (a big Dolphin) and shared with us his history in boats. Click here to go there.
****************************************