February 6, 2012. Kurt Hausmann has checked in with Dolphin, his Yankee hull #92. As his pictures will show she is unusual in that she has a raised cabin. His email (minor edits) and pictures follow. Dolphin is our 189th Found Dolphin.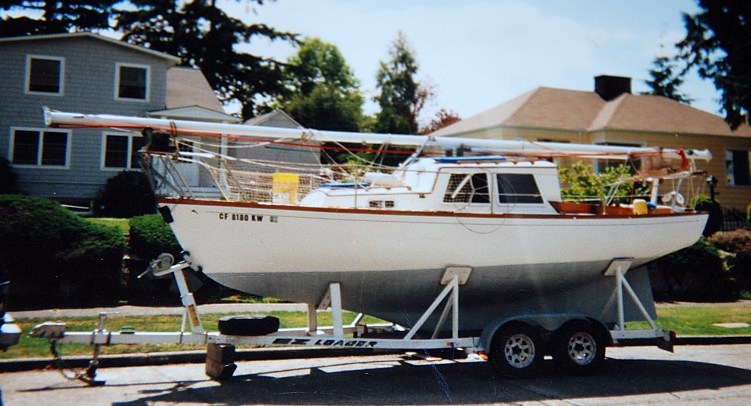 My name is Kurt Hausmann and I have owned Hull # 92 since 1994. My boat is called "Dolphin" and she means the world to me. I bought her in the early 1990s, at that time she was in the San Francisco Bay at Richmond Bay Marina.

I read a small, pocket size book on sailing ( a lot of pictures) and during that summer had many adventures on the Bay and outside the Golden Gate.That first summer was great, working on the boat, taking trusting friends and family out on cruises. I then moved up north to Seattle to start working after college. My father brought the boat up on the trailer and I had a slip at Eagle Harbor for a good many years. There on the Puget Sound I really learned to sail. I crewed on any boat that was racing after work and the weekends. I worked for West Marine and enjoyed the learning curve.

The"Dolphin" has traveled. The boat's was first owned by a Frank Cunningham. I have records that he was from Vancouvor B.C. She was in the Newport to Ensenada yacht race in 1985. I believed he sailed along the west coast of Mexico until 1988.

The "Dolphin" has a pilot house that looks too good to be a cut and glue job. I was wondering if Yankee Yachts made it as a special order project? Are there any records of the builds from that time? The boat is back in California and I'm planning to start sailing the Bay again after a few projects and coats of paint.

Sincerely,

Kurt S.Hausmann
Webmaster Note: There are two other raised cabin boats we know of - Monika and "Long Beach" - neither was a Yankee built custom boat. Dolphin's raised cabin sure looks professionally done! Next time we have a chance to talk to John Shumaker, Yankee's founder, we'll ask.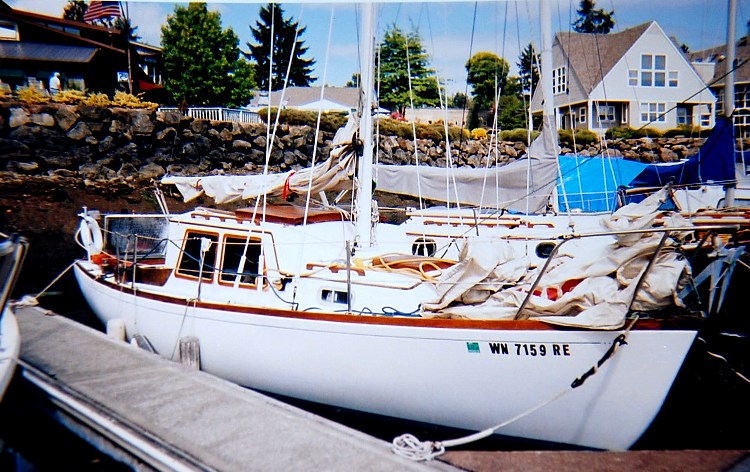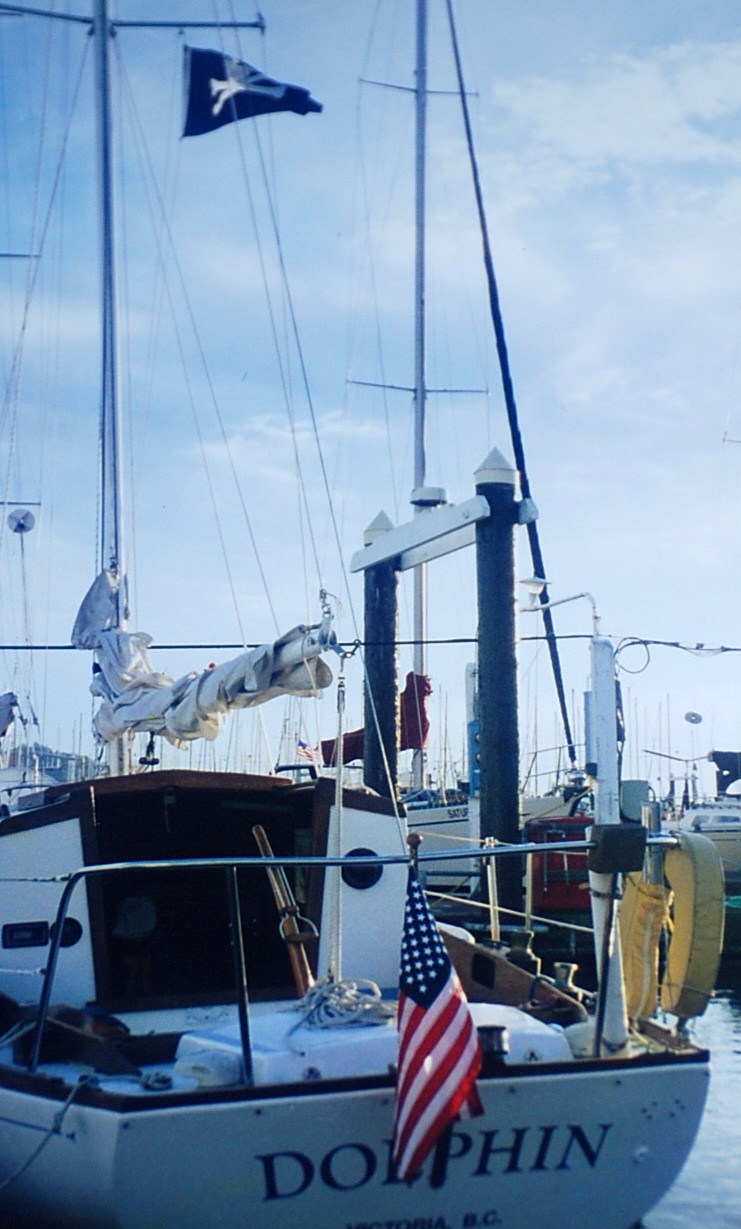 ***********************