March 2, 2009 - Its been almost a year since we have had Tillicum up on the website and it was time to get serious about finding out who owned her. After mindlessly shoveling snow for a few hours I sat down in front of this computer, scanned through our Dolphin list, saw Tillicum needed attention, guessed that there must be a yacht club in Waquoit Bay, found it, and emailed their webmaster with an inquiry and a picture. Professional courtesy being what it is, 10 minutes later Bert McConnell answered back, and forwarded my inquiry to Barbara. Twenty minutes later, Barbara checked in. I could have done this a year ago but...
Stay tuned - we soon should be getting at least some of Tillicum's story.
************************
March 9, 2008 Field reporter Jack Kinston found Tillicum on a website and emailed the information to us. We hope to hear from the owner soon.
Ron
I was playing on the web when I came across a website with a Dolphin named Tillicum in Waquoit Bay on Cape Cod, and is not on your roster. The website is (Click to go to it) http://imageevent.com/rcsails/yankeedolphin hope this helps. I enjoy your website, when I finish restoring a 1963 wooden Wianno Senior I hope to find and restore a Yankee Dolphin.


John Kingston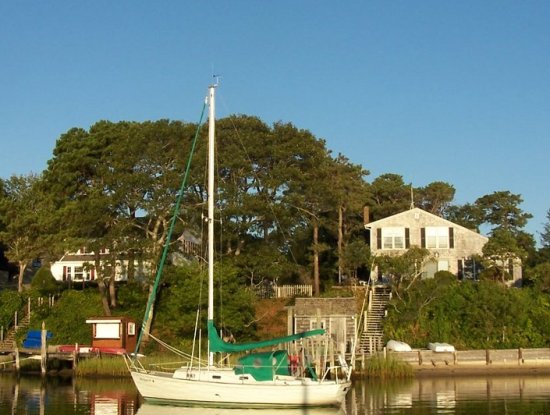 Pretty nice slip, I'd say...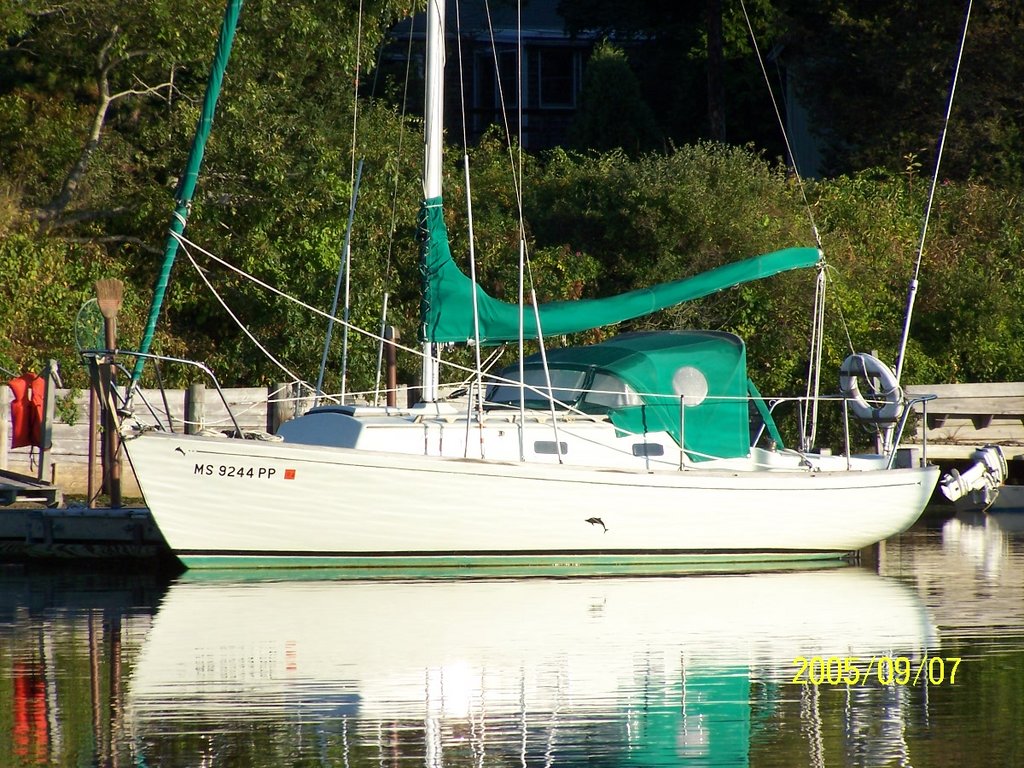 Note the Dolphin amidships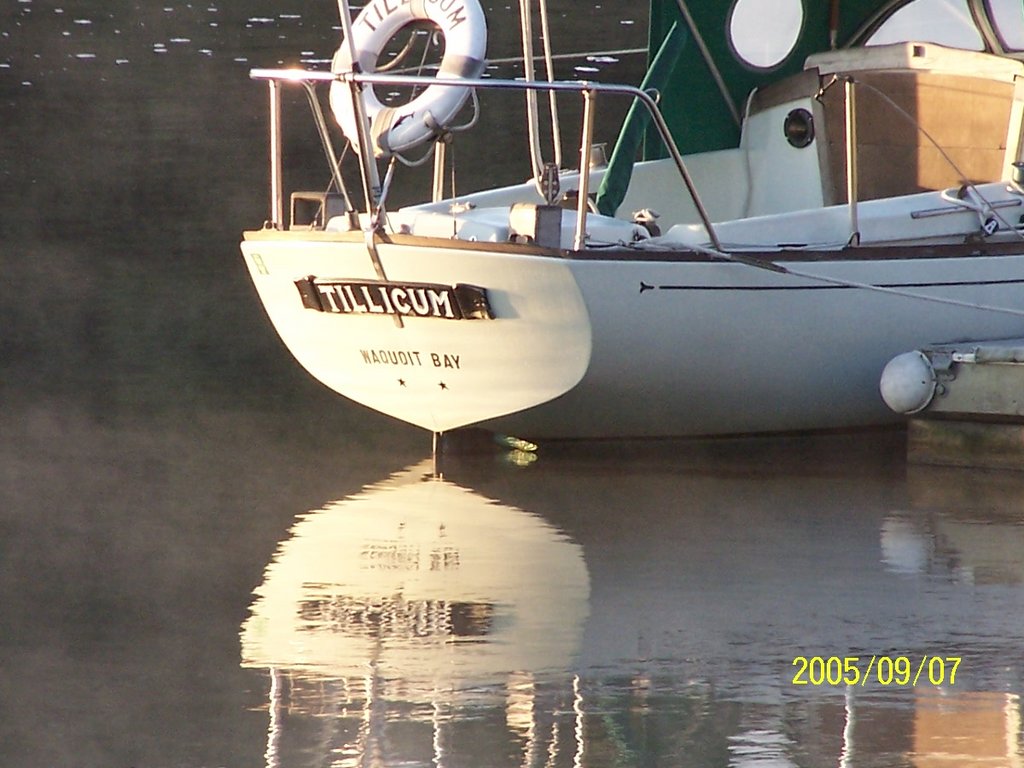 Waquoit Bay is just east of Woods Hole
********************