This mystery story gets deep into Dolphin minutia. It starts with a marginal quality scanned copy of the Pacific Dolphin 1976 Sales Brochure which appears below.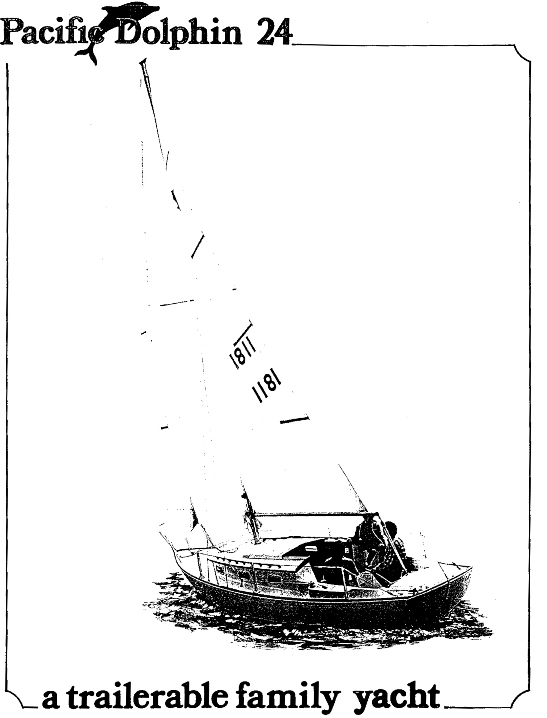 Initially, this photo was interesting to me because the sail number did not fit any system at the time, and the guy on the helm had a checkered shirt - on a southern Californian???
A quick look at the 1969 Yankee Yachts brochure below, and its cover boat # 118, and its easy to suspect that maybe Pacific Dolphin used an inherited a main sail from Yankee, put another number "1" on it and saved a couple of bucks.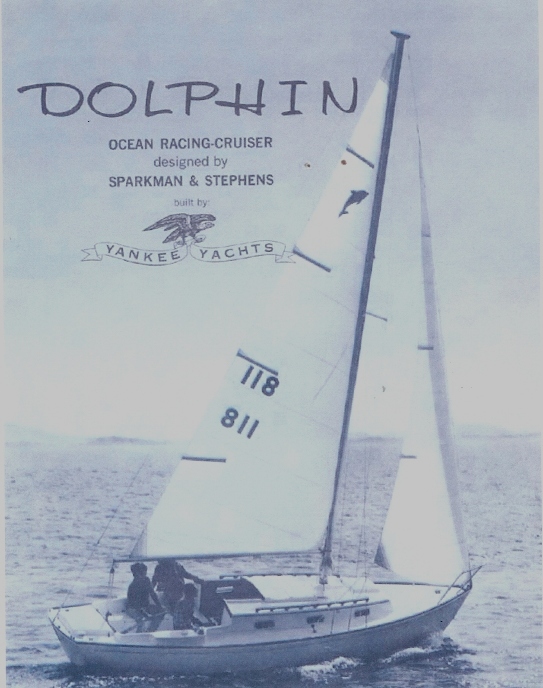 But, what about the guy in the checkered shirt, same guy? 7 years later with the same shirt? A multi year checkered shirt craze in southern California. I don't think so. And then there is this 1965 photo below of the interior of #71, Yankee, built by John Shumaker, the founder of Yankee Yachts, found in the S&S files, stamped received October 4th, 1965.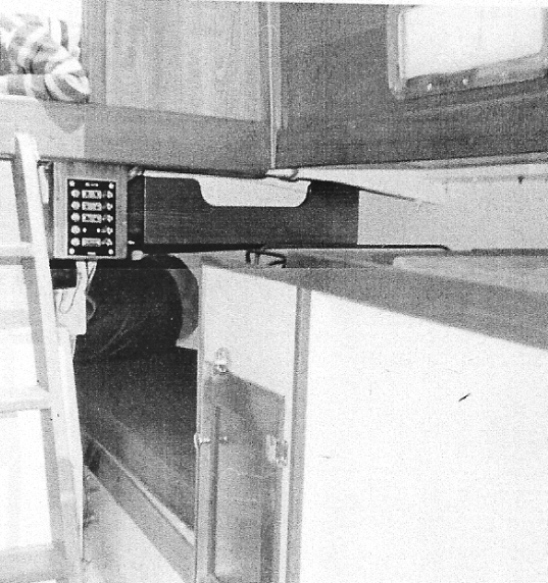 A red checkered elbow in the companionway??
So, it was only natural that I call up and ask John Shumaker, what he could tell me about #118. He got a copy of that 1969 brochure and told me that they built that boat for one of his employees, Adrian Robinson, and that was him in the checkered shirt.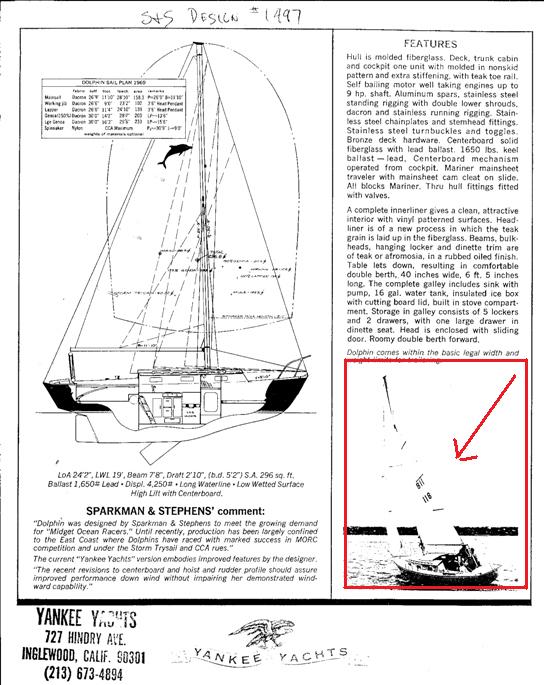 And then John pointed out to me that the photo in the back of that same 1969 Yankee brochure was exactly the same as the Pacific Dolphin photo, except for the extra number 1. So, Pacific Dolphin airbrushed the #1 on that photo and passed off the 1969 Yankee Dolphin #118 as its 1976 Pacific Dolphin #1181. And, we found out who that guy was in the red checkered shirt. Sleep at last!
This boat is now Erik Evens' Robin Lee, and this is another one of the stories in her very interesting background. Click to go to her.
************************