Gordon Thompson recently sold Suzanne after 26 years. He had a his website - http://hometown.aol.com/themazama/myhomepage/index2.html - it may no longer be reachable. Too bad, besides interesting photos he has some interesting stuff on cruising in the Pacific Northwest.
Suzanne's new owner is Richard McConnell, and her new name is Fire Escape - above right is a picture of her new paint job. Click here to go to Fire Escape
**********************
Parts of Gordon's website on Suzanne were reproduced here and appear below.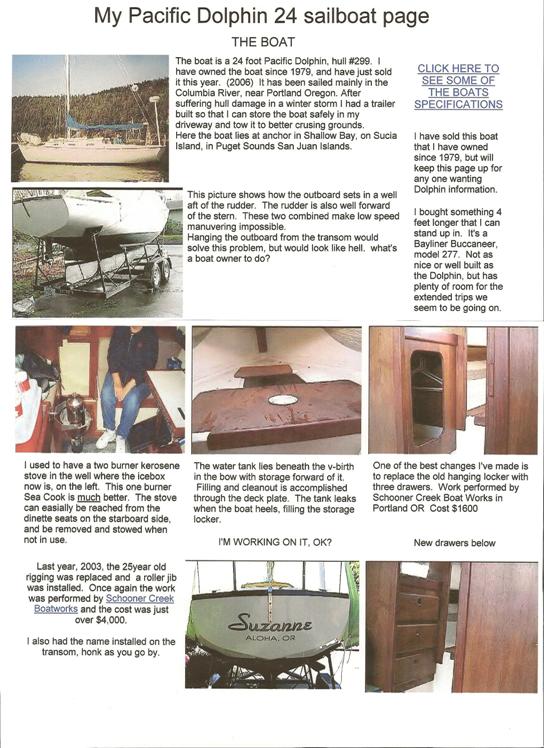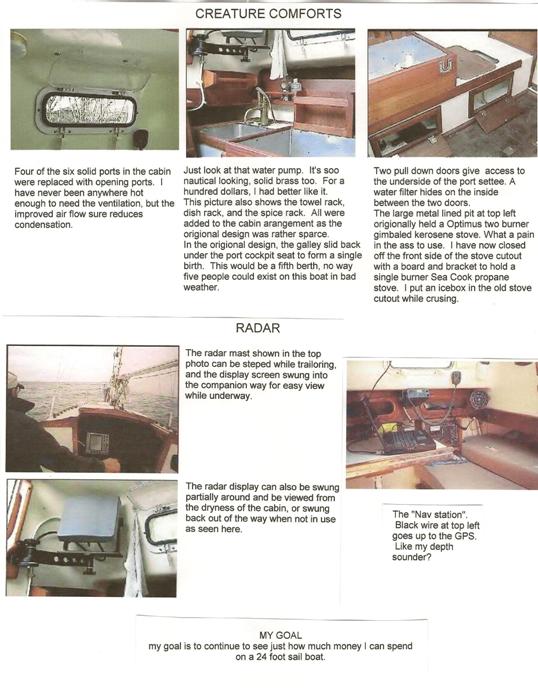 ***********************
January 28, 2009 One of the best projects that Gordon did was converting the hanging locker to a set of drawers. For larger photos of this conversion click to go to Suzanne's drawers.
******************
January 29, 2009 Reconnecting with Gordon produced the following photo of the aftermath of a St Helena's eruption and his email describing what happened.
"The first eruption of Mt St Helens, May 18 1980, the ash plume blew NE towards Eastern Washington. A subsequent eruption sent the ash plume SW towards the Portland area. We were at the public dock of the town of St Helens, Oregon for our first night of a 3 day weekend cruise down the Columbia River. I heard what I thought was rain falling on the boat all night long. In the morning we woke up to this."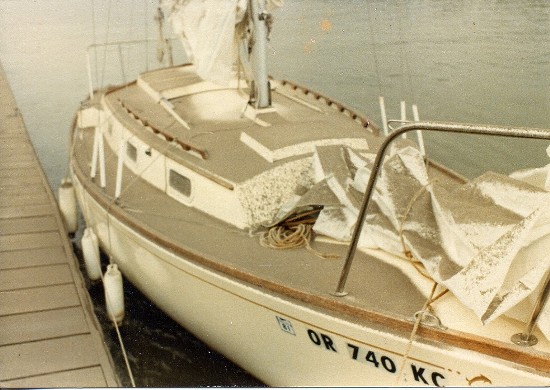 ***************