Starling Burgess, co-designer with Olin Stephens, of Ranger
Starling Burgess was a creative technician and a giant in yacht design in the 1920's and 30's. He designed America's Cup J boat winners Enterprise and Rainbow, as well as Nina, a little breakthough schooner that won both the Fastnet and Bermuda races. His father, Edward Burgess, designed 3 America's Cup defenders Puritan (1885), Mayflower (1886) and Volunteer (1887). Starling was a thoughtful person who could and did wrote poetry, built the first airplane to fly in New England under a contract from the Wright Brothers, invented a new type of machine gun, had a shipyard in Marblehead, MA, and built the first seaplane to take off and land on water. Here he is pictured with Olin and Rod Stephens, and Drake Sparkman, reviewing plans for Ranger - sometimes called the most beautiful sailing yacht ever.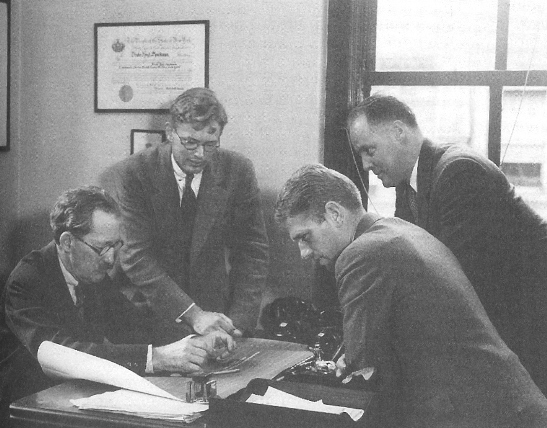 Starling Burgess reviewing Ranger plans with Olin and Rod Stephens, and Drake Sparkman
Photo from Olin Stephens autobiography All This and Sailing Too
Ranger plans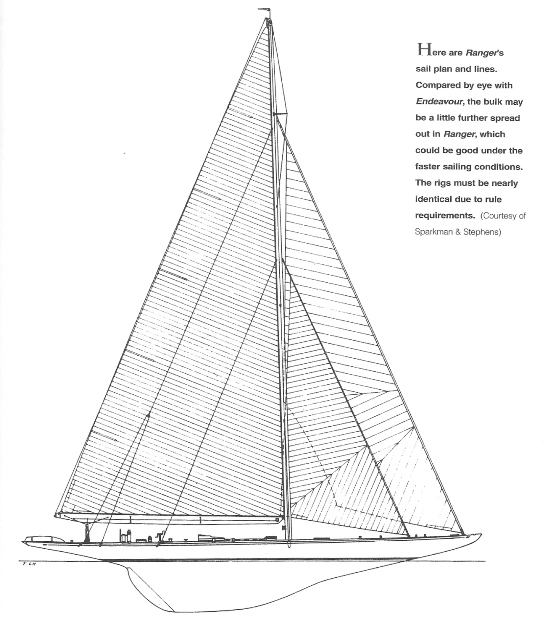 Ranger lines courtesy Sparkman & Stephens
Your webmaster would be remiss if he failed to inform you (again?) that in addition to his very famous work on America's Cup J Boats, in 1929 Starling Burgess' design genius produced the Atlantic Class sailboat, which you can see by clicking here.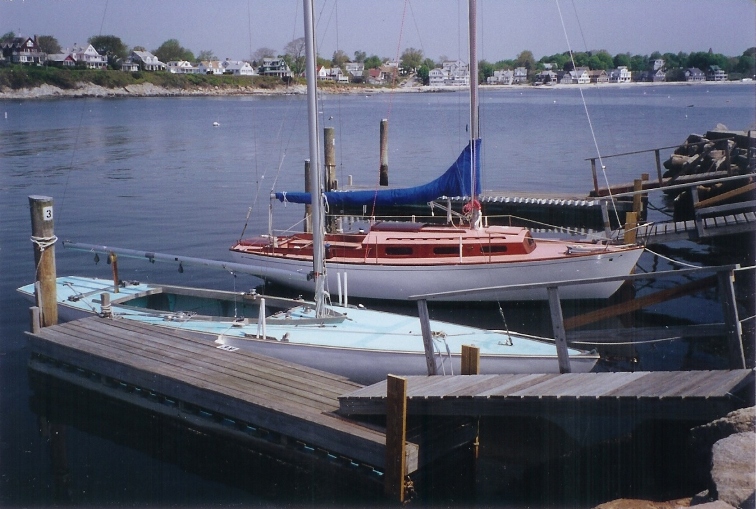 Your Webmaster's Marionette, and Relish, A-91 - one time partners