Paul Ingle owns Seminole, Pacific Dolphin # 284. Currently having no need for a galley, and in an effort to save weight, he stores his sliding galley, that came with his boat, in his basement. This gave us an opportunity to photograph this interesting unit and answer some questions that were raised on the Forum.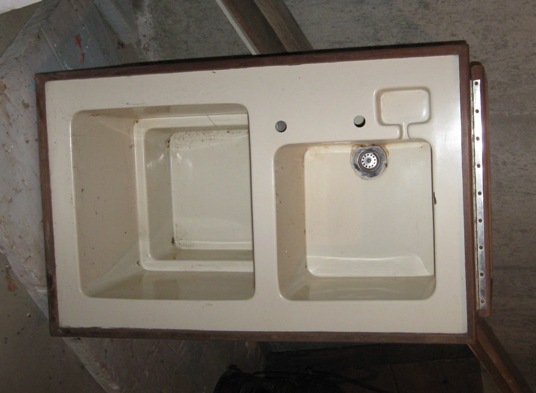 Top view, ice box on left, folding side board on right
The dimensions of the unit are 34" long x 21" wide X 17" deep. The sink is at the forward end and is 12" x 12" x 8 1/4 " deep. The ice box has 2 depth levels. The lower is 12" x 12" x 5" (for the ice) and the upper is 15 1/2 " x 10 3/4" deep. A removable shelf can sit on the top edges.
The galley drain was via a long tube connected to a thru valve located under the galley when the unit was in mid cabin. A second long tube brought water from the tank under the the v-berth. These long tubes allowed the unit to slide back and forth without the need to disconnect anything.
The hot water faucet was not connected - sorry, no hot water. Pressurization for the cold water was via a small Whale foot pump.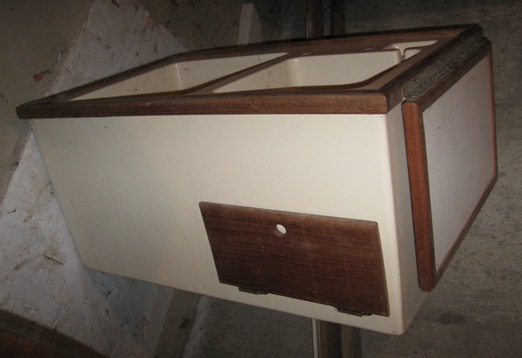 Front view, storage locker/access panel in front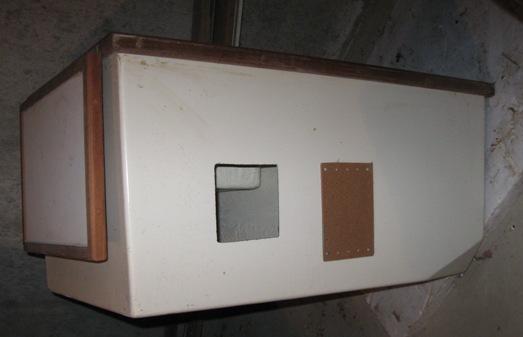 Back view, access panels, note angle cutaway at lower right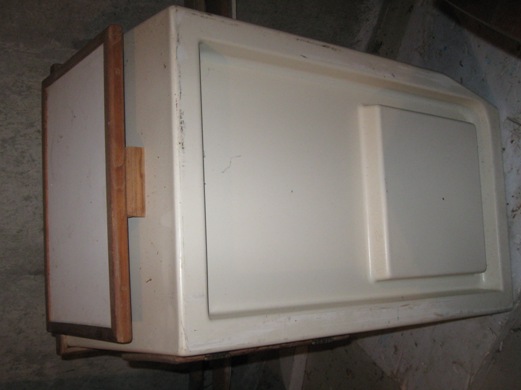 Bottom view, slides on rails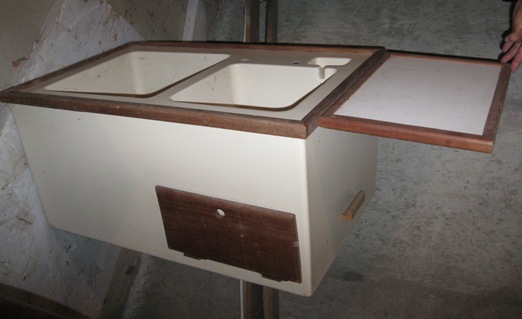 Folding side board - 8 1/2" x 12 1/2 " deep
*******************
Click to go to Thankful's sliding galley
Click to go to Kiwi's sliding galley
*******************