November 14, 2018 Max Sheppard sent in the following report on Sea Fox's new Stainless Steel centerboard and winch system
Hi Ron,

Last off season we made some upgrades to the centerboard and winch system.We replaced our 38lb aluminium board wrapped in fiberglass (3/8" thickness) with a solid stainless steel board (1/2" thickness). The board weight is 128 lbs!

With the added weight I decided to change the pulley system out to a 5:1 winch and kept the pulley system as well. Raising the new board is actually easier than raising the old 38lb board. I also upgraded the pin for the board to 1/2" 17-4 stainless rod. The original pin was also 1/2" dia. I really wanted to upgrade to something thicker but we were intimidated by trying to drill a perfectly alined hole in the lead keel so I just upgraded the pin hardness... I will be removing the pin this off season to look for any damage. But it seemed to work just fine.

Below I have attached some photos of the new board and winch.

Max
The new centerboard is #304 stainless. The machining was done by a friend. I believe the total cost was around $400 but this area is known for having tons of metal fabricators so it might cost more in labor somewhere else.
New centerboard's attachment load reducing pulley (watching this)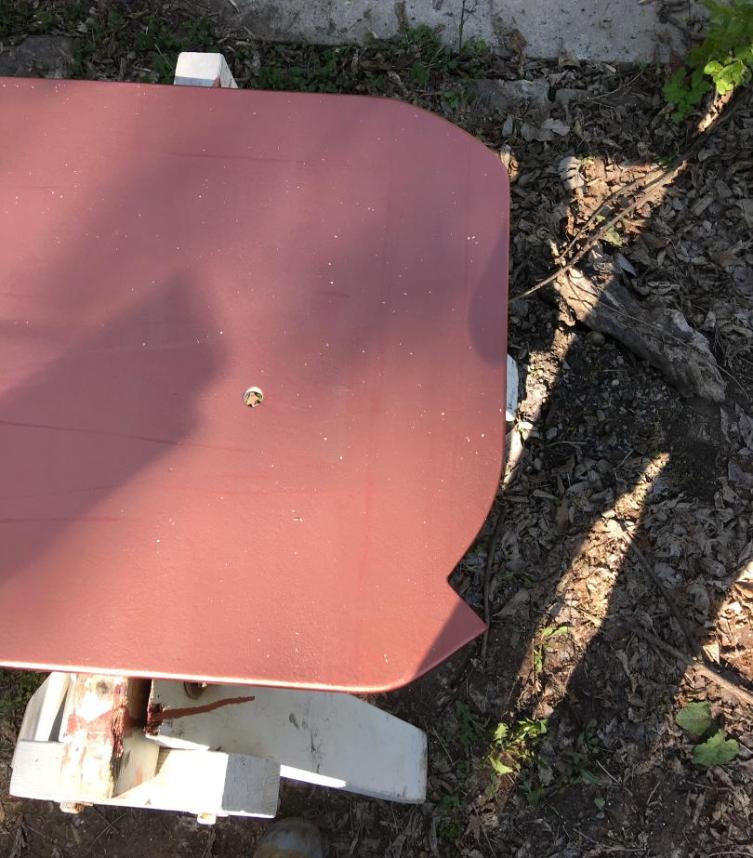 The 1/2" diameter pin hole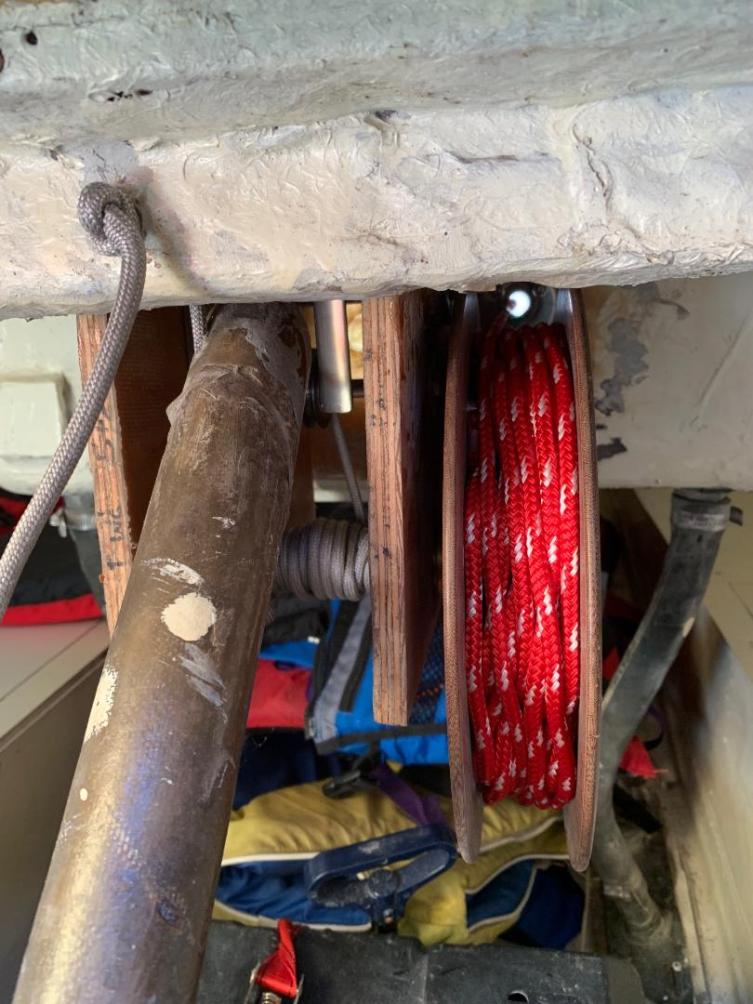 The winch - so far I have not had any problems with the rope jamming - everything runs very smoothly. I imagine you could run into more problems in the salt water. The sheave on the board will probably fail first.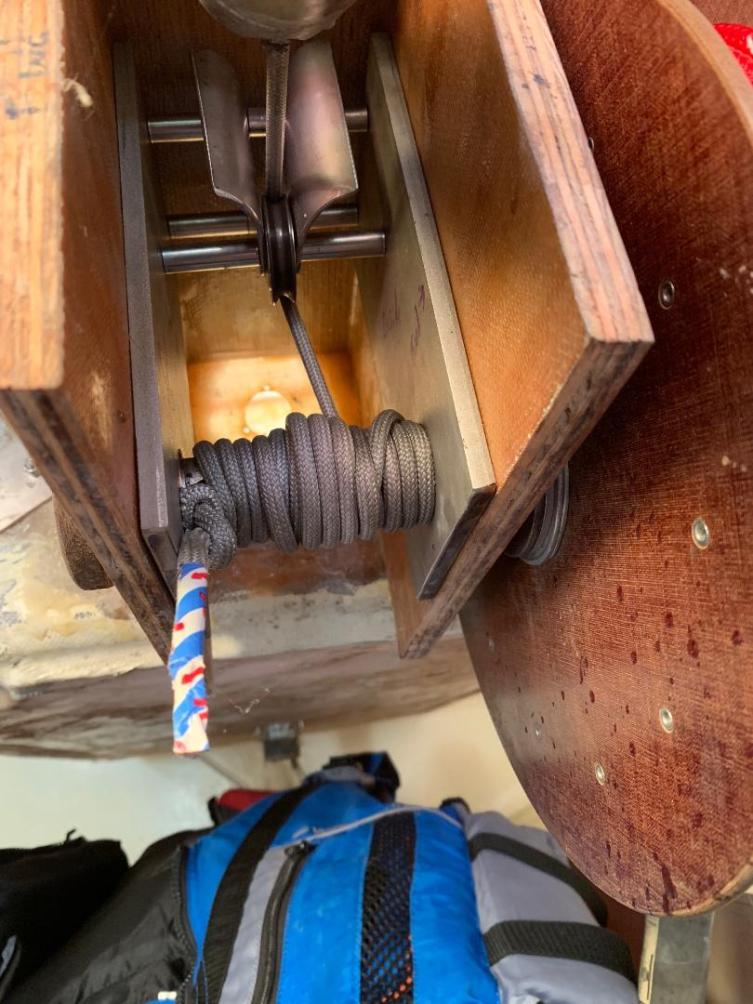 The winch close up - The sheaves I used in the system are: HARKEN, 38mm Sheave Wire Block
The rope I used is: NEW ENGLAND ROPES STS-WR2 5mm Synthetic Lifeline, Gray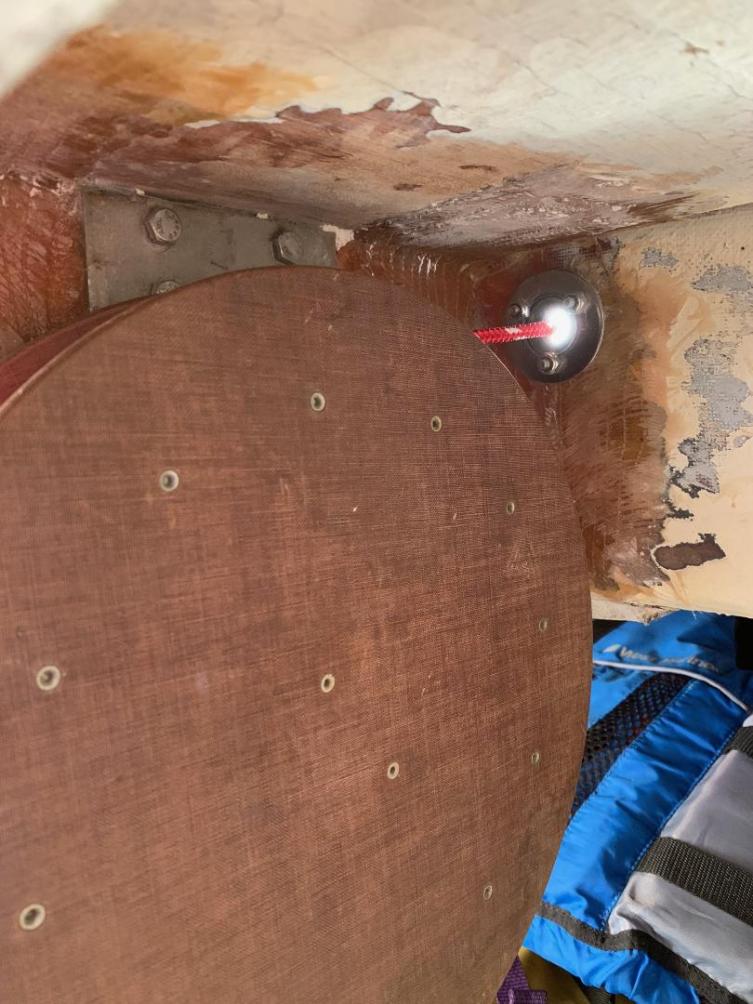 Mechanical advantage - pull the red line!!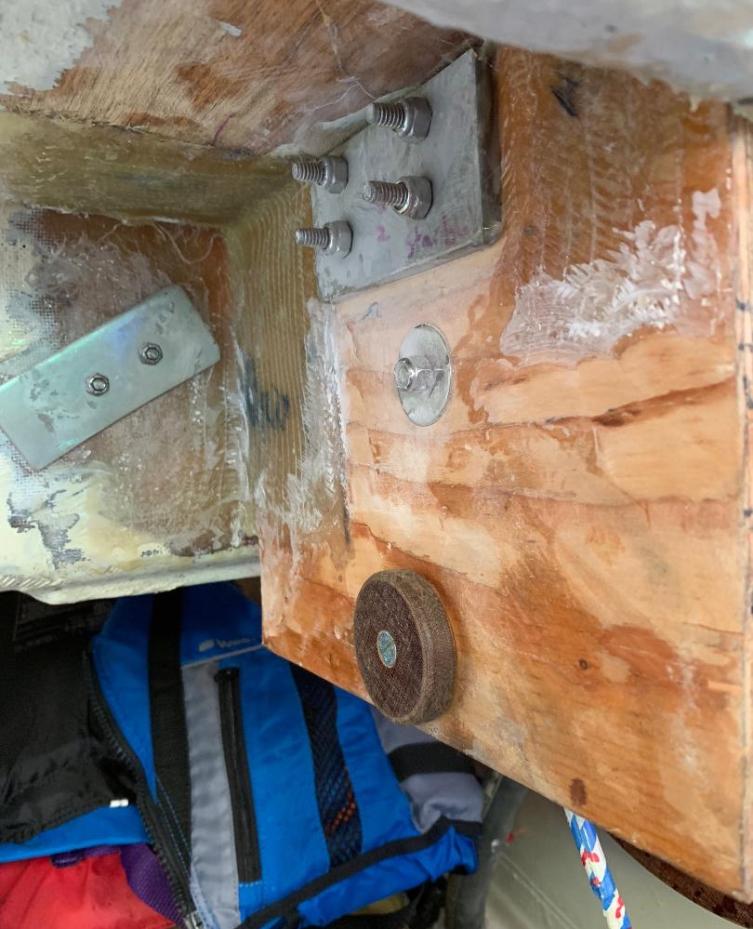 load carrying attachment
Stay tuned