May 21, 2019 Some things take a while but patience pays. Chris Becker told us about this boat back on December 19, 2007. We just got the following email from Ryan Jones.
Hello,


I was browsing some salvage/for sale fiberglass sailboats and happened across this 1961 Shaw 24. It seems like it might have an interesting history (Sail #2) and is posted on a wooden sailboat registry site. I thought you might be curious about it or may know someone that would be interested in taking it on as a project, since you have a website dedicated to this model of boat.


Here's the post I found: https://www.copart.com/lot/32663699 and the site I found information on it. https://www.woodenboat.com/register-wooden-boats/sailvation


Maybe it's garbage at this point, but if it is worth saving, maybe this message will find its way to the right person.


Cheers,


Ryan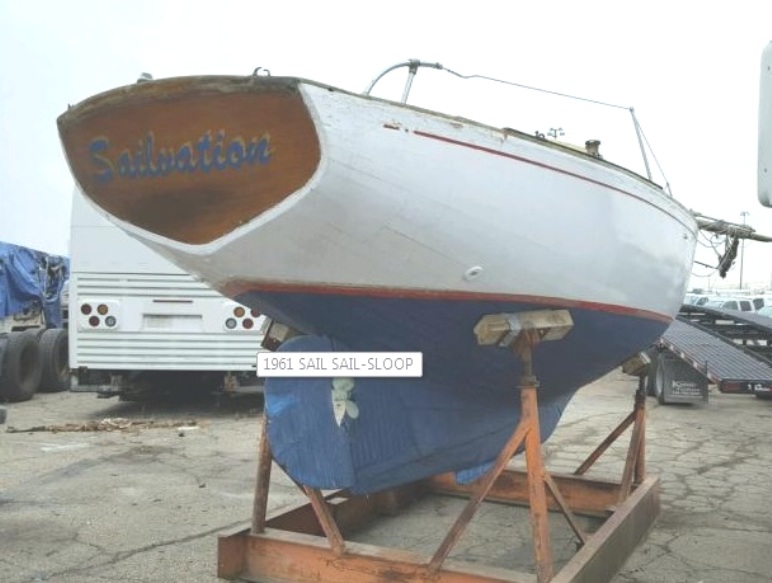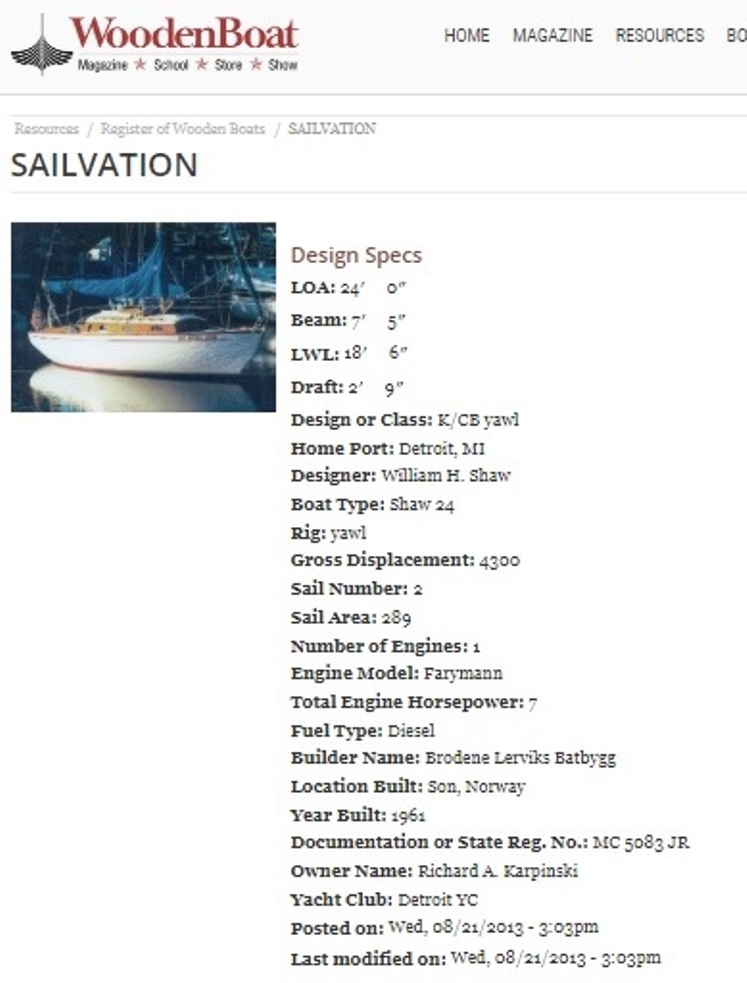 For auction information and more pictures go to https://www.copart.com/lot/32663699
Thanks Ryan
*********************************

December 19, 2007 Field Investigator Chris Becker identified Sailvation built in 1961 by Brodene Lerviks Batbygg in Son, Norway, powered by a 7hp Faryman diesel. If we are reading the data correctly she has Hull # MC 5083 and carries sail # 2.
Apologies for the small picture but that's all we have. Maybe we will get more info on her.
*************************