April 11, 2019 . We got the following update from former owner John Thill. We'll stand by new owner Ron Akin to check in
Hi Ron,

The boat has been given to Ron Akin of New Mexico. He brought a trailer, loaded up #135, demasted the boat and hauled it off to New Mexico where he plans to restore it. Very nice man and we have kept in contact.

This is just a note to let you know the boat is no longer for sale. Thanks for all you do for the Dolphin community.

All my best,

John Thill

Fair Winds John!

Welcome Aboard, Ron!

**********************************

This is the history we have on Saber Dance up to this point
November 16, 2017. We have the following update from John (minor edit)
Hello Ron,

Well we finally got the water out and Sabre Dance floats again. Now the task is getting all the mud out that has accumulated in the year she was sitting on the bottom. The outboard has been removed and is awaiting space to be cleaned out and made whole again. Not a hard task if the weather would cooperate.

It is getting cold in Texas and that reduces the chance of major cleaning, repair, looking after the boat, etc. That, and the fact that I underwent two major surgeries, impedes progress on all that needs to be done. It will all happen, just not today.

If you know anyone who wants to have the boat I would gladly donate it to a worthy cause. At 72 and climbing I am not in a position to do a lot of sailing on a small lake that needs multiple course corrections to go anywhere.The boat needs a better home and someone younger willing to do the work needed.

Bring a trailer and people to demast the boat and take it away.

Hope all is well with you and yours,

John

******************************************
October 14, 2018. In Response to a followup email we got the following from John:
Hello Ron,

Still the same. Floating and available to go to a good home. Just bring a trailer and help to drop the mast and take it away.

Hope all is well with you and yours.

John T
*****************************************

**************************************
August 28, 2017. With all the bad weather news coming from Texas, and not having had any contact in 5 years from John Thill and Sabre Dance, we thought we'd check with him for a local report - more bad news....Lake Palo Pinto is something like 15 square miles, west of Dallas/Forth Worth (see maps below) and out of Hurricane Harvey's path, but Lake Palo Pinto has gotten some of her own bad weather - not good for Sabre Dance.
Hello Ron,

Nice to hear from you. Well, lots has gone on since the last time. The boat got floated and we sailed her all summer and the next. The outboard ran great after a carb rebuild. We put in new cushions, cleaned the sails, did some wood repairs and had fun with the boat. I put in a solar panel and a bilge pump to keep out rudder post dribble out. That worked for more than a year. Lots of trips on the lake and lots of fun chasing the wind.

Then in 2016 I had hip surgery and while I was in recovery we had a bad storm and she sank again. She currently sits on the bottom waiting for me to figure out how to raise her again.

In the beginning of the year 2017 I had shoulder surgery and again got slowed down. The boat is tied to a floating dock across from my house. I was hoping to re-raise her this year, but it doesn't look like that will happen. Method and man power is just not happening for me. It is possible that I might be able to get to it before winter, but doubtful.

That is about where I stand. If you know someone who wants the boat, and would like to raise her, she is for sale at a very reasonable price, like free. She does need some work, and probably more since she went down, but the hull is sound and I am sure the outboard will run fine with a carb cleaning.

Thanks for the contact,

John

Contact John at JTradio@hotmail.com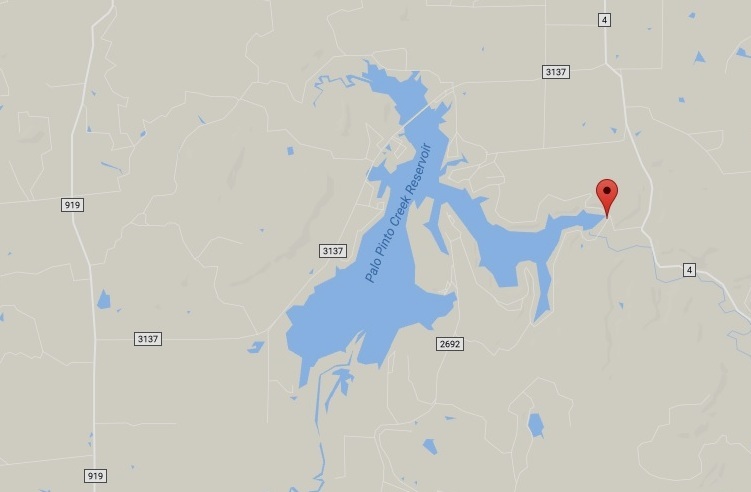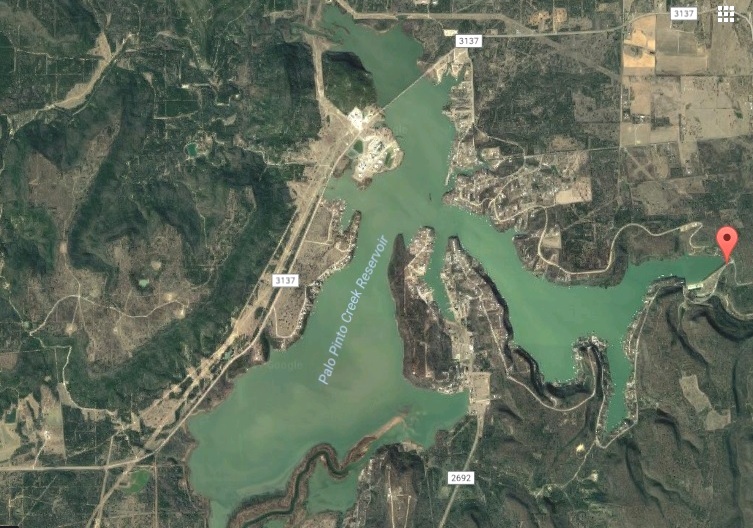 ******************************************
**********************************************************************
***********************************
August 25, 2011. We had a post on the Forum from John T, and prompted by follow up questions on the Forum John replied by an email (minor edits). We are following up with John. Sabre Dance now qualifies as a newly found Dolphin, our 186th!
We first heard about this boat from prior owner Dennis McElroy back in November, 2009 - see his email at the bottom of this page. We will try to contact Dennis to give him the news and maybe get some of those pictures he promised us back then..
Hello all,

I just salvaged an old 1971 Dolphin (Hull # 135) and am looking for parts/plans to restore it. I need the port side cover for the cockpit storage area. Also I need the companionway cover. The rest of the covers and interior boards I can make.

It has been sunk for about a year and is full of mud. Needs total rewire, outboard rebuild, spreader repair (installation), and a lot of TLC and cleaning. Just getting started with the cleanup.

It was re floated today.

Thanks for the assistance -

John

********************

Hi Ron,


Not sure about the name 'Sabre Dance', There is no name on the boat. It was salvaged from Lake Palo Pinto in North Texas.

I found the missing storage cover on my last wade out to the boat, it was buried in the mud where it sank. Hopefully I will also find the companionway cover on future trips to the boat before I have to move it.

I have no trailer and no marina to haul it out so this could be a lost cause.

The plaque in the cabin shows hull # 135 and has been in TX since 2000 according to registration info found on the boat. May have been here longer.

JohnT
August 29, 2011 More updates from John's posts on the Forum over the past couple of days
Hello all,

Today on my latest foray into the lake I searched and found the companionway hatch cover. Full of mud and stained but intact. I now have all the fiberglass parts that were missing on the boat and just repairs and wood parts are needed. Yersterday I pulled the outboard. It needs new recoil spring on the starter, probably a carb rebuild, and regreasing and oil in the lower unit. It was under water for quite a while. It is not seized so it should be salvageable. The spring is on order and will be in on Tuesday.

With the outboard removed it didn't seem to have any new water in the boat. Perhaps that is an indication that the rudder shaft is the leak.

Thanks to all who read and replied to my post. Will keep reporting on the repairs, hopefully with pictures.
Bye all,
JT

********************

Hello all,

The saga continues. Today I got the starter recoil spring replaced, the water removed form the carb, cylinders, etc. ad it runs! Smokes like crazy on a borrowed tank of fuel. I found out the mix in the tank is 24/1, the motor is ok on 50/1 so no surprise on the smoke.

Tomorrow I will get the motor back on the boat, load the sails aboard, and hopefully. . . go for a maiden test cruise. Saber Dancemay live again, but will have a new name when completed.

We spent the morning digging out mud and scrubbing the hull sides removing more mud from the bottom. Started at 8AM and quit at 10:30 when the temp passed the 95 F mark. Current temp is 107F and I don't/won't work at that heat. Still a LOT of mud inside the boat, drying fast in the TX heat. All the cushions are water soaked and the covers are in need of repair. All the stiching has rotted, a task for another time.

Thanks to all for advice and encouragment.

John T

***********************************
August 30, 2011. We have heard from 2 prior owners of Saber Dance, Dennis McElroy and Ivy McCoy. Here are excerpted/edited copies of their emails.
I owned this boat for 30 years. I sold it recently and that owner let it sink. I am now trying to help the new owner restore my beautiful old boat, which is now afloat but full of mud. Any suggestions??
Ivy McCoy

***************

Ron,

Thanks so much for letting me know.! I am delighted that we found her...and heartbroken to learn of her condition. That is so sad. I wonder at the circumstances...

I found a few pictures, I'll look this weekend and send some along if I can get some good scans. Thanks again,

Mac (Dennis McElroy)
****************************
September 2, 2011. Ivy McCoy filled in some additional details about Saber Dance's voyage to Texas (minor edits)
The boat went from Florida to Langley AFB, Virginia. The owner was in the Air Force. I bought the boat from him (can't remember his name) in1981. I was transferred to Nellis AFB Nevada. I hauled the boat to Lake Mead for one year. I then retired and moved to Texas with the boat. It was in Grapevine Lake, Joe Poole Lake, and when I retired from my second career I moved the boat to Lake Palo Pinto which is about 60 miles west of Fort Worth. I sold the boat to Dwayne Blue a year ago. He was the owner when the boat sank

He has given the boat to John Thill who has refloated the boat and says he is going to restore it. I will assist him as I can. I reluctantly sold the boat after 30 years because I am 77 years old and could not take care of it. There is no marina on this lake.
Thanks,
Ivy McCoy

****************************

****************************
So how did we get here? Dennis McElroy tried to reach us but his email went to that infamous repository somewhere beyond Mars. He persevered with a follow up email on November 10, 2009. So, we went to work we are on finding another one of those lost Dolphins - this one - Sabre Dance. In 1973 the boat was known to be in Fort Walton Beach, Florida. Somehow, like the faithful dog story, she found her way to Texas where Dennis was. There is a story here...
Anyway, we eventually found his email. Thanks to Dennis for hanging in with us.
Here is his November 10, 2009 email.
Hi Ron,

Well, never trust an electron. They fly around in random orbits! Who knows where the first mail went.

My boat, hull number 135, was a 1969 Dolphin purchased out of Virginia, new, in 1970. She was my 'welcome home' present to myself upon return from Vietnam. I had a year to investigate small yachts while languishing at Bien Hoa, and decided on the Dolphin. I was stationed at Hurlbert Field in Fort Walton Beach, Florida for three years after my return. The boat was named Sabre Dance, after Kachaturian's(?) slavic dance. My pup, Charley, and I lived aboard her at a marina for about six months before giving in and getting an apartment. She was all rigged out for single-handing. When I was transferred to Texas in late 1973, I sold the boat to a squadron mate named Major Charles VanDiver. Sadly, Major VanDiver died sometime during the eighties, and his wife sold the boat to someone. I lost track of her at that point. I have gobs of pictures. I'll see if I can scan a few for you. It may take a few days, so be patient.

I am currently in contact with Paul Balaster about his boat (Yankee #227) down in Houston. I used to work at NASA, so I have a friend or two down there to check it out for me. If I can find a way to get the boat to Idaho without hocking my house, I'd like to buy it. We will see how that project goes. It cost $500.00 to ship Sabre Dance to Florida from Virginia in 1970. I am awaiting bids on the current proposed move, and anguishing about what I am going to hear! Although we currently own a Tanzer 22, I really miss my Dolphin, and really want another. The pup loved that boat and loved to sail on her. He was a mutt, mostly Border Collie. Believe it or not, I found him in a trash can (obviously placed there by some heartless jerk) two weeks after my return from the war while still in Texas at my parent's home. He was barely six weeks old then. He died in 1984, and if I get another Dolphin, it may just be named "Charley's Joy" instead of "Sabre Dance II."

Dennis R. McElroy

Coeur de Alene, ID
*********************************