June 13, 2021 - Marionette won both (!!!) races in her class at the 2021 Off Soundings Club Spring Series Regatta and had the best overall corrected time in Race 2 of all 74 competitors. Racing was on 22+ mile courses held in eastern Long Island Sound and Fishers Island Sound. Conditions on Friday, June 11 were 10-12 knots, up to 15+, choppy especially in and near the Race. On Saturday June 12 conditions were light to sometimes no wind, occasional showers.
https://yachtscoring.com/event_results_cumulative.cfm?eID=14456 - Class NS 2 Golf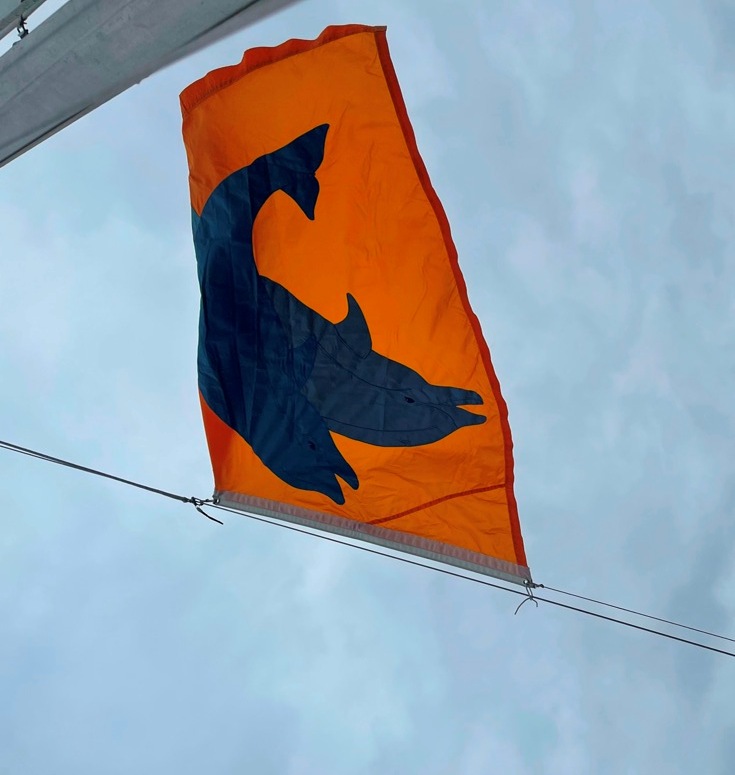 Stay tuned
Postscript - the Race course area for both races was on eastern Long Island Sound with starts off the mouth of New London's Thames River. Below, the course for Saturday's race.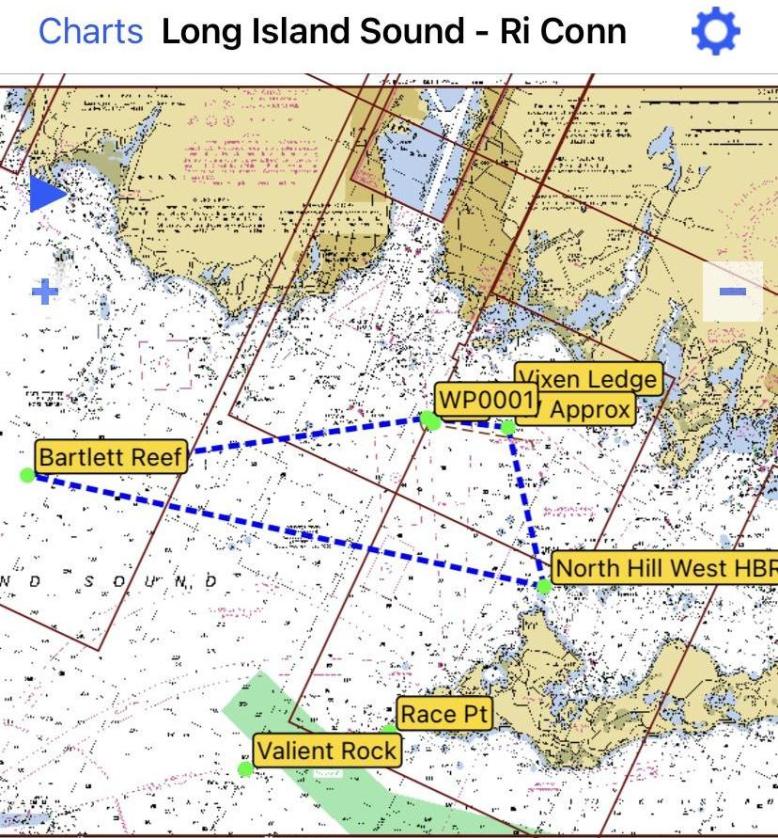 Below - Photo of Henry Dupont IV's Nor'easter at the finish line - the Off Soundings Club Race Committee boat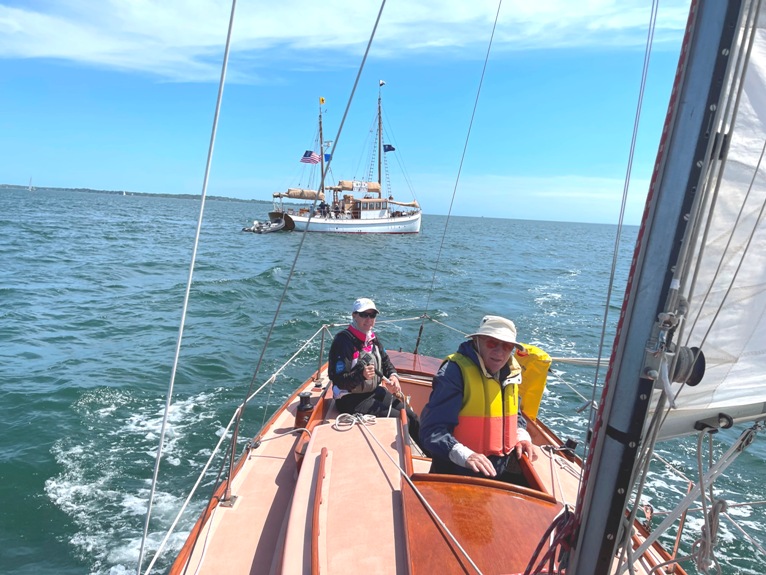 Email from Ed Purcell - http://www.dolphin24.org/JustFriends.html
VICTORY !
Sun, Jun 13, 2021 11:25 am
From: EDWARD PURCELL

Hi Ron - Congratulations to you and Marionette's crew for an outstanding performance at Off Soundings. Not only first in class, but first in fleet Saturday!
Dolphins Forever !!!

Cheers, Ed
The Off Soundings Club Trophy - Marionette's crew 'reflected' in the crystal!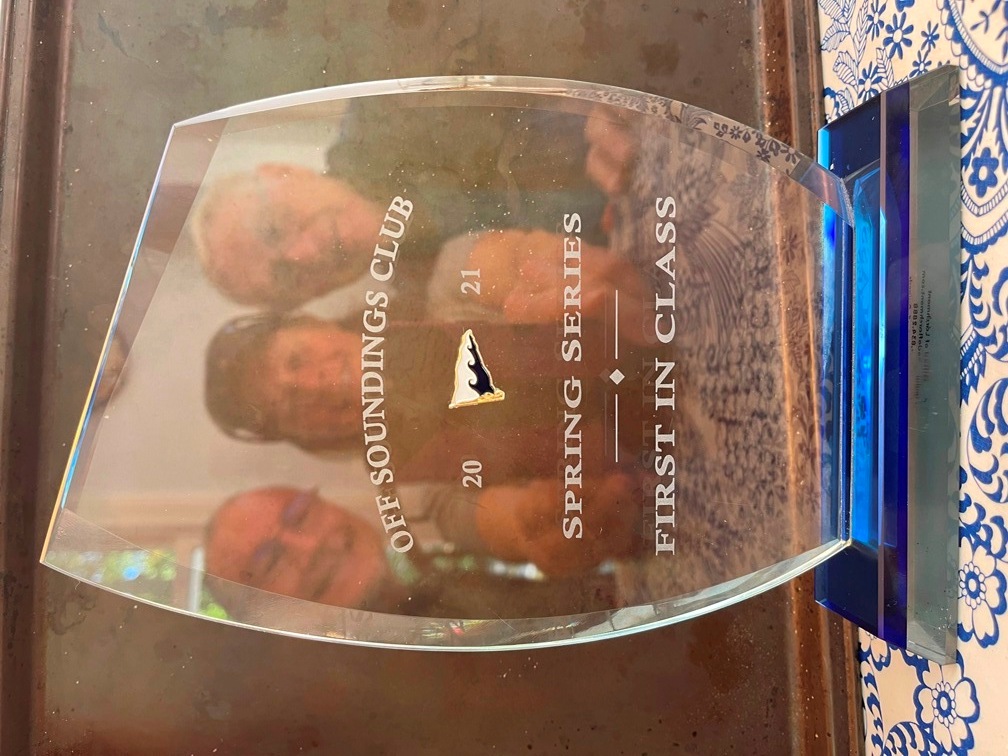 *******************
Another Postscript - we've been here before - click here
*************************