Marionette does not have a dodger. She does have a large tent fly that is spread by three telescoping whisker poles that keep the sun off, and the rain when necessary. Speaking of rain, this tent fly converts to a 'conventional' tent over the cockpit and main hatch. The boom acts as a ridge pole and the three telescoping whisker poles are shortened and set up beneath the boom. Very effective. For more on tent flys click here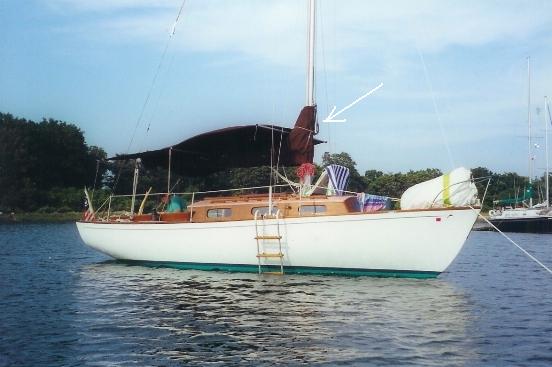 You can just see the black shower bag hanging on the mast. These plastic water bags have at least one side black and, just laying on deck, will pick up the heat from the sun while you are sailing. On arrival at your anchorage and after a swim, a warm fresh water shower is just the thing.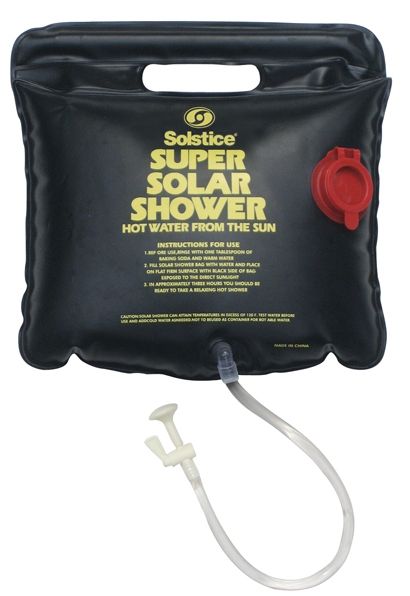 Click here to go back to Marionette
.