February 19, 2011. Your webmaster's local library, the Phoebe Griffin Library, purchased a copy of the Dolphin24.org website book under their local author program. A visit to the library this morning was a chance to check out its status.
Old Lyme is a member of the Lion Libraries Group. This book can be ordered and checked out at libraries in the following 21 Connecticut towns -
Old Lyme, East Lyme, New London, Guilford, Madison, Westbrook, Essex, Ivoryton, Ledyard, Gales Ferry, Norwich, East Haddam, Haddam, Middletown, Durham, Meriden, Wallingford, Branford, Stony Creek, Woodbridge
This is the link to the Lion Libraries catalogue http://catalog.lioninc.org/search%20target=
Here is the visual record of the book's cataloging.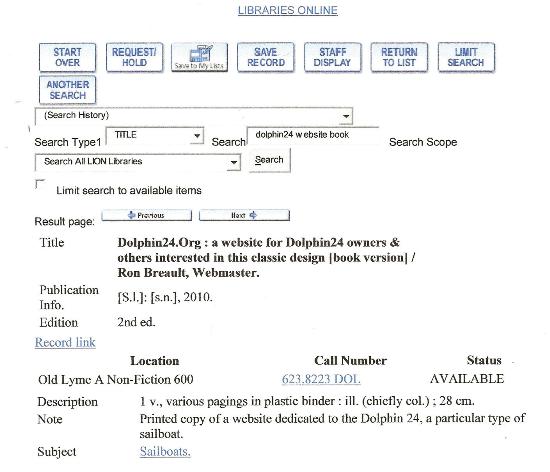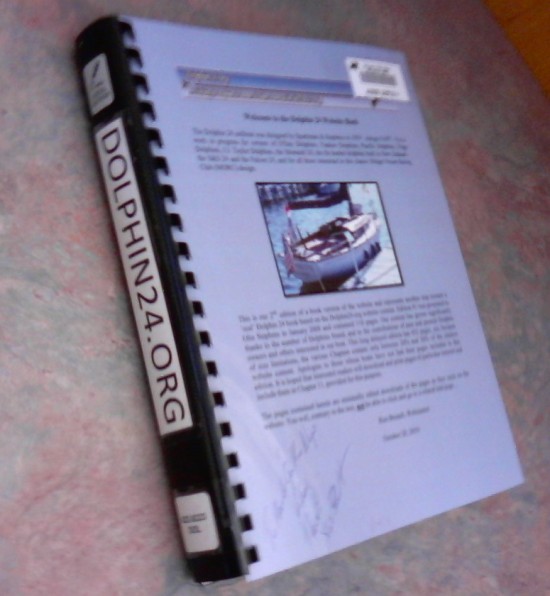 A new spine label
| | |
| --- | --- |
| | |
| Local Author | Library Bar Code Sticker |