August 7, 2009 Kerry Lange's recording of Kaloke's relaunching on Sunday, August 2, and his sharing of this event, is unique and uplifting. He sailed on this old/new boat as a boy, and nearly a lifetime later, his father was there to see the boat he named after his kids get a new lease on life. Below are some of the pictures Kerry sent us.
But first, the venue where Kaloke was restored, and where she lived 40 some years ago, is spectacular and worth a Google Earth view. Stony Creek is part of Branford, CT on Long Island Sound - the Thimble Islands are right off shore. These are 365 small islands ranging from 12 acres to less than 1/2 acre., of which 65 are inhabited with mostly Victorian era homes. The village of Stony Creek was once served by a trolley line that, in this area, is now a lovely hiking trail. The 'RR' bridge referenced below is the real RR bridge - Amtrak runs here. The 'road' bridge is the old trolley bridge and is the site of DYI mast raisings. Unlike the Dolphin 24 mast Kaloke's mast is stepped on her keel so, while always challenging I'm sure, at least the partners will hold it in place while the shrouds are attached. We have asked Kerry to document this upcoming event.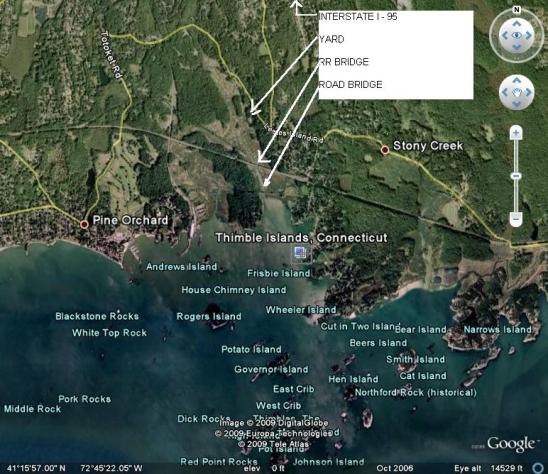 The long view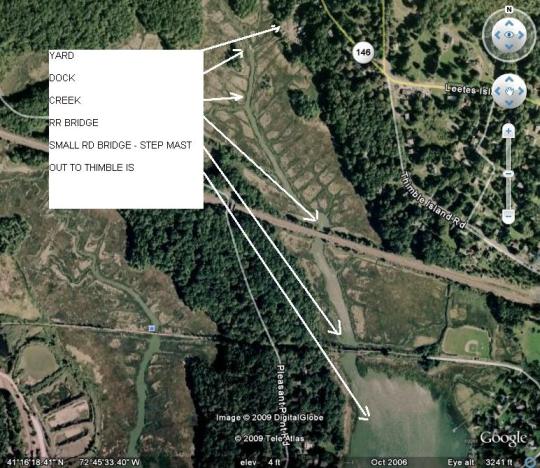 Closer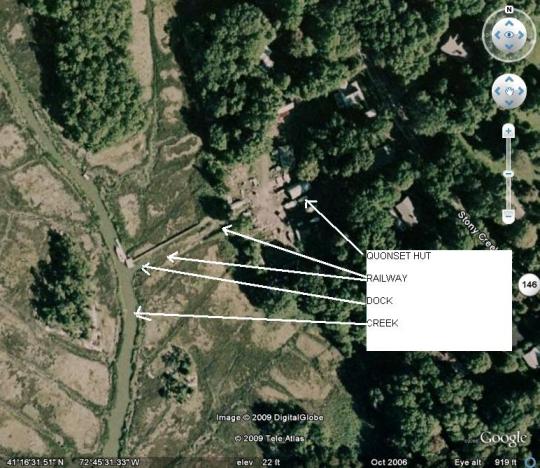 Pretty amazing, I think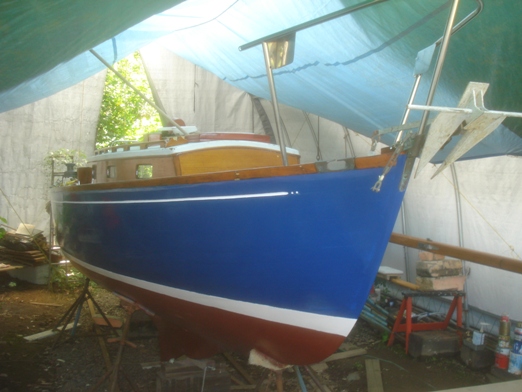 In the Quonset hut ready to go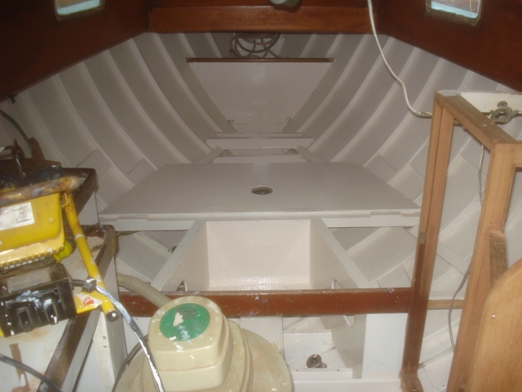 The v-berth - work to be done, but looking good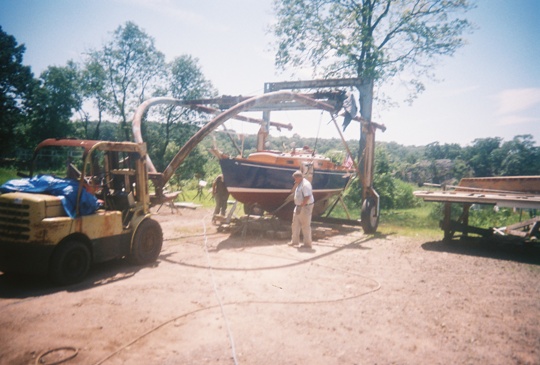 The Stony Creek travel lift - there is a story here...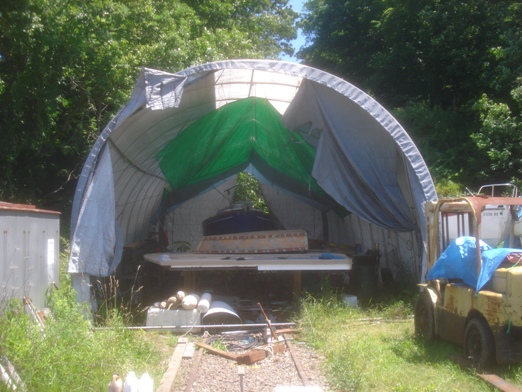 Its not the site, its the work - this hut got the job done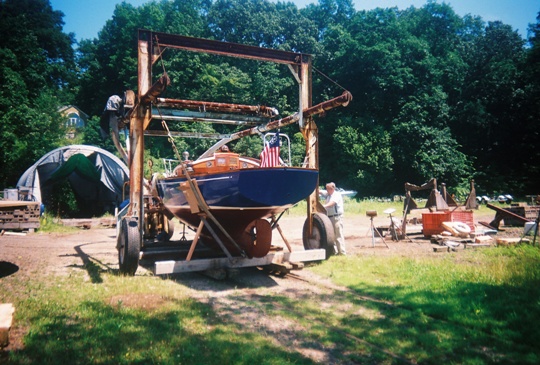 Have we forgot something?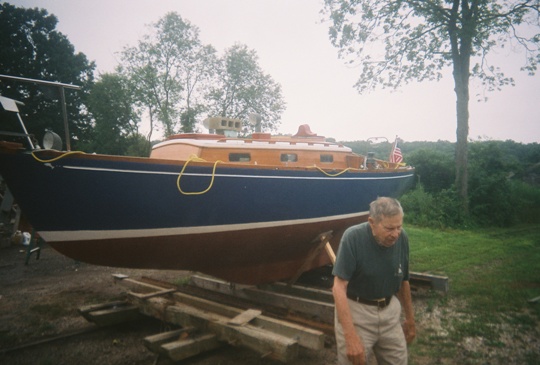 One more time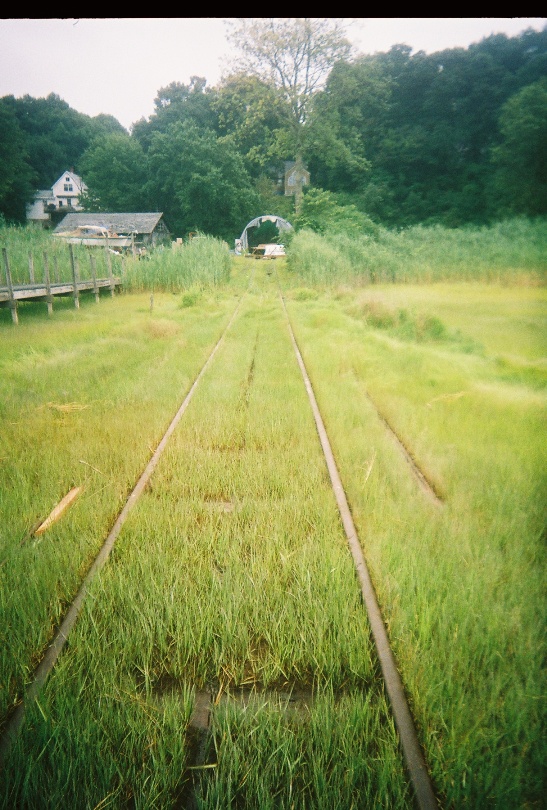 Its a long road - no turning back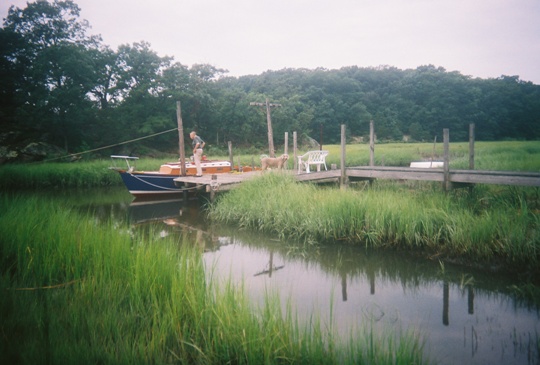 If it takes 8 years to dry out - how many days to swell up? Kerry advises that the creek has about 8' of water at high tide and about 2 ft at the dock at low tide. At low tide Kakoke rests on the soft mud tied to and well supported by the dock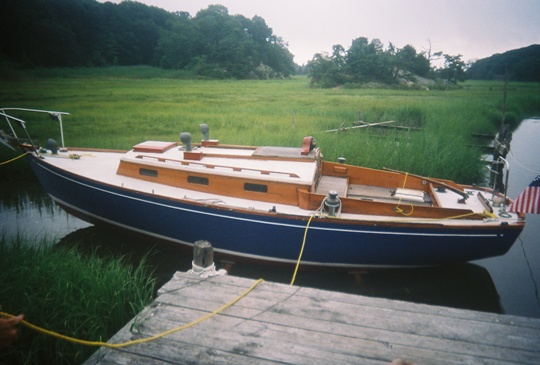 This picture deserves another look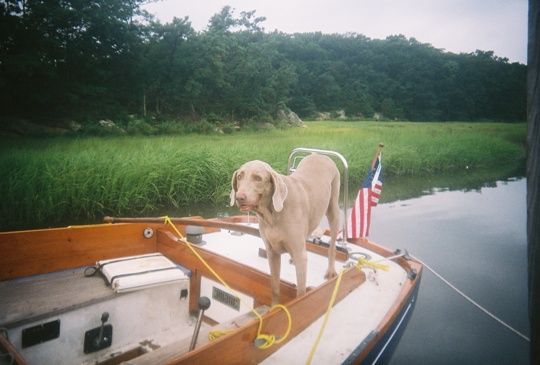 "ok, lets go!!!" says Lucy
***********************