December 31, 2020. We had to find a way to close out this tough year and we found it. A bottlenose dolphin made a rare winter visit to Gloucester yesterday, stopping in at Lobster Cove before spending much of the day in the Mill River by the Washington Street bridge. Read more about it in the Gloucester Daily Times and online at gloucestertimes.com// Staff photographer Paul Bilodeau caught the dolphin, bottom right, and the crowd watching it outside Captain Hook's Pizza.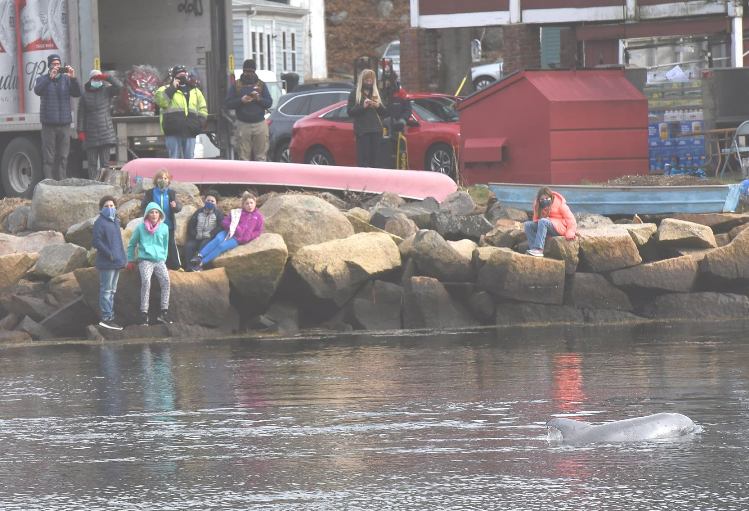 Marionette likes to hang out in Gloucester. Many years ago we overnighted in Annisquam just past Mill River. We were singlehanding our way to Maine and went via the " canal" instead of via Rockport and Cape Ann. Marionette's track below..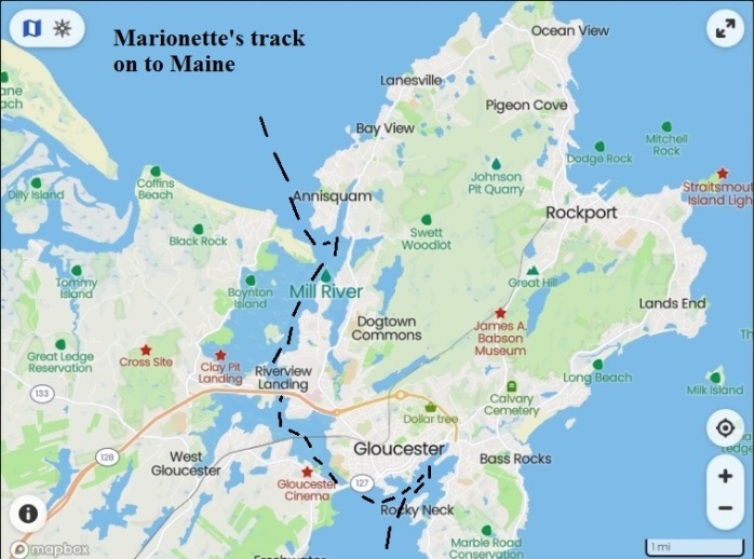 Happier New Year - I hope!!!