The discussions for this thread include the following:

Posted: 14 Jun 2012 at 3:46pm
I wanted to report a newly found Dolphin #263 in this CL ad:
http://sandiego.craigslist.org/csd/bod/3070984487.html

I have pics if the ad dissappears. It is currently owned by Jimmy Canale, who is a retired San Diego lifeguard. He told me that he has owned her for approximately 20 years. I could not quite make out the name on the transom and forgot to ask. It has a Vire 7 and, as you will see, also has wheel steering.

I almost bought it even though it's 1,600 miles away, but this morning the former Icelander popped up for sale, and I've reached an agreement with Robb Waters to purchase his boat from the UP of Michigan. After all, it's a mere 1,000+ miles away. What some men won't do for love when their head is turned! Hope to have her in Little Rock around the 4th of July and doing the cosmetic work needed. I'll have to give her a new name as Icelander doesn't sound right this far South of the Mason-Dixon line. Maybe Iced Tea? Wink Naw, I doubt that will be the main libation onboard.

David Williams


Posted: 14 Jun 2012 at 5:28pm
Thanks David, and Welcome Aboard!!
We'll update/create the webpages shortly, and standby for further developments - re Icelander.... how about Honey Weiss, or Diamond Babe?

If you do get the name of #263/San Diego, please let us know

Ron, webmaster


Posted: 14 Jun 2012 at 6:05pm
Those are good suggestions. Were you aware of our local beer Diamond Bear? They also make Paradise Porter that I like and has wordplay possibilities, but it's more of a late night brew than for sailing. There is a correlation between how light (or not) the sky is and how clear (or not) my beer choice is.

David Williams


Posted: 14 Jun 2012 at 8:51pm
Icelander's page has been updated http://dolphin24.org/icelander.html

Pacific Dolphin #263's page has been created http://dolphin24.org/263.html

DFI (http://dolphin24.org/dfi.html) status has been bestowed on David Williams - #263 is our 204th Found Dolphin

Your webmaster has been to Little Rock a couple of times in the dim past, and has had a couple of forgetable field trips into the Arkansas forests out of Fort Leonardwood, Missouri on Advanced Infantry Training back in the early 1960's, but had not a brew clue - but Google is a wonderful help in these matters.

A Dolphin inspiration for brew related names has to be "Wicked Wind"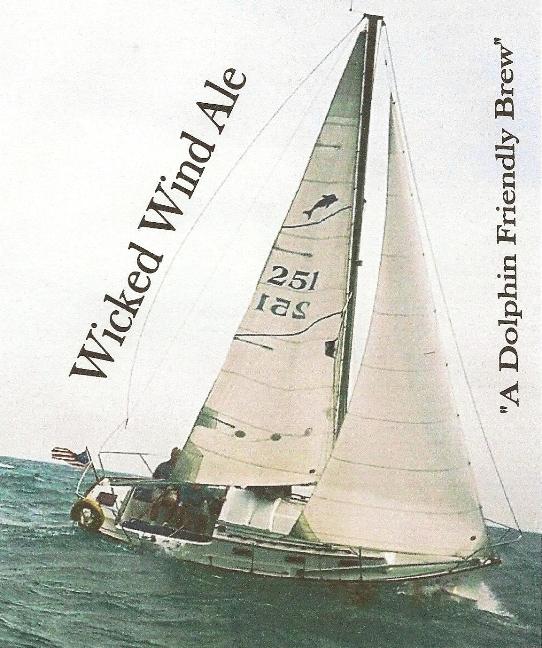 http://dolphin24.org/images%20two/dolphin%20brew%20flyer542x.jpg

Ron