February 15, 2018. We confirmed that Dolphin is still FOR SALE - the link below is still valid
**************************************
October 24, 2014. We confirmed with Joe that Dolphin is still FOR SALE. Here is the link to a later ad
http://www.jlaforums.com/viewtopic.php?t=274485582
1969 Yankee Dolphin Sailboat, 24 feet long. Boat includes cushions for the cockpit, as well as below deck areas, alcohol stove, mainsail, two jibs, and a 1991 Johnson 8 hp outboard motor. Two anchors, two fuel tanks, mainsail sail cover, and dodger are also included.

Boat needs minor cosmetic work, but nothing that would prevent you from enjoying it this summer.Sale of boat also includes launching/mast stepping at the Mattapoisett town wharf.


Asking $3900 obo. Location: Mattapoisett, MA

********************************
April 28, 2014. We got the following email from Joe. Contact information on the Craigslist ad.
Ron,

My wife, Hannah Brownell, and I have come to the decision to sell her sailboat, Dolphin #114. I have attached the link to the Craigslist posting for it. (http://southcoast.craigslist.org/boa/4443045117.html - expired) Unfortunately, we haven't found the time to enjoy it as much as we should, and feel that it would be selfish of us to hold onto it in the hopes of using it more in the future. Any help you could provide would be greatly appreciated. Thanks

Joe Marchelewicz

1969 24 ft Yankee Dolphin Sailboat (#114) - Asking $4500 OBO (Mattapoisett)

Boat includes cushions for the cockpit, as well as below deck areas, alcohol stove, mainsail, two jibs, and a 1991 Johnson 8 hp outboard motor. Two anchors, two fuel tanks, mainsail sail cover, and dodger are also included.

Boat needs minor cosmetic work, along the lines of sanding and varnishing, but nothing that would prevent you from enjoying it this summer. Sale of boat also includes launching/mast stepping at the Mattapoisett town wharf.
do NOT contact me with unsolicited services or offers
post id: 4443045117

************************************************
September 25, 2008 Over a year ago Clark DuBois (Peridot) told us of a Dolphin for sale in Marion, Massachusettes. Unfortunately, this was one of too many loose ends we did not follow up at the time. On September 25, 2008 we heard from her former owner, Chris Converse, who advised that his Dolphin was sold to someone in the next town, Mattapoisett. That someone was Hannah Brownell, Tom Brownell's daughter (BrownellSystems.com - the boat moving company, and a good guy to know).
*****************************
On October 22, 2008 we spoke to Tom who confirmed the boat was in Mattapoisett and next summer is expected to be sailing on Buzzards Bay. Tom promised some pictures soon. With the help of Chris Converse, and the Brownell's, we hope to get some of Dolphin's history.
Stay tuned
************************
October 27, 2009. An undercover DFI got the following pictures of Dolphin .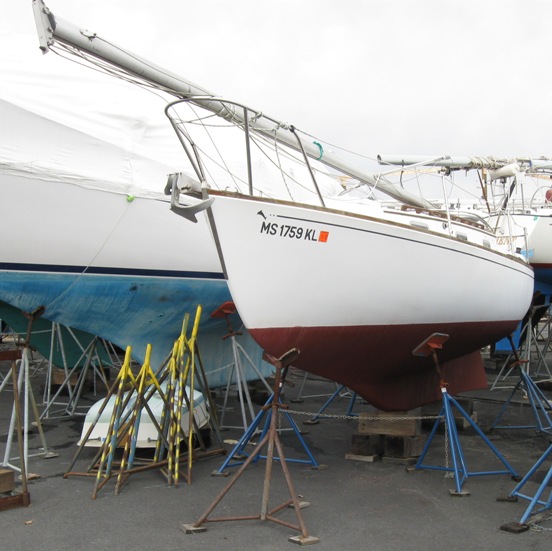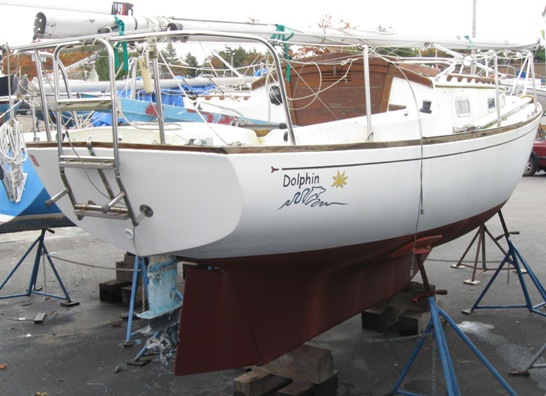 *********************
| | |
| --- | --- |
| | October 28, 2009 - Erik Evens (Robin Lee, Yankee # 118) pointed out that this boat, # 114, marks the transition by Yankee from a wood combing to a glass combing. At the left is Ron Campbell's Valhalla, Yankee # 113 Also, this marks the move from wood hatches to fiberglass ones - although not the main hatch yet..... |
********************