June 29, 2018. Yesterday, your webmaster attended a Designer Series presentation at the New York YC in Newport, Rhode Island. Their 2018-2019 Honoree is Sparkman & Stephens. The following images are from their website (click on them for larger views, and/or click this link to go to their website https://designerseries.org/. This page is intended to give Dolphin 24 owners and website readers a heads up on this project.


The subject of this 'kick off' event was "A Conversation With Renowned Sparkman & Stephens Alumni"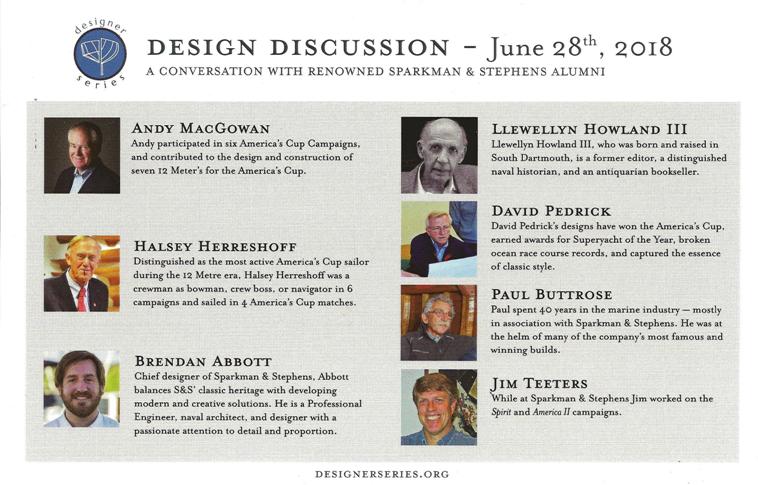 The meeting took place at the Sailing Center building on the NYYC campus and lasted about 2 hours and was followed by a cocktail hour at the Ida Lewis YC (http://www.ilyc.org/) a short walk away. This event kicks off a year long effort to recognize Sparkman & Stephens and will culminate in a 2019 Rendezvous of S&S boats in Newport.

Stay Tuned